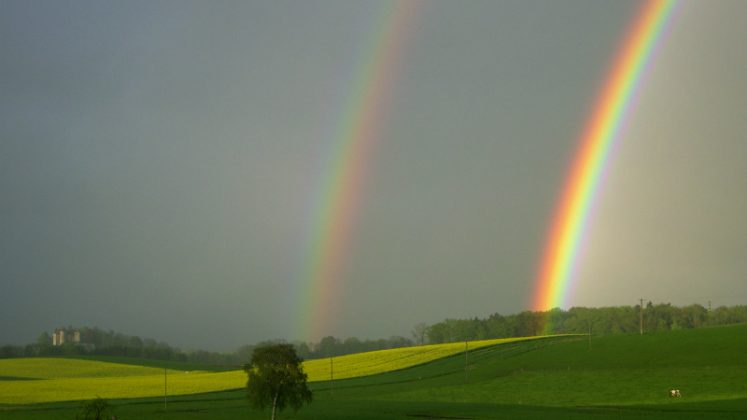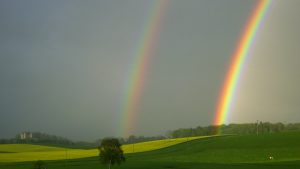 Cin7 has made a double acquisition, DEAR Systems and Orderhive. The move sees the company accelerate its growth and presence globally, especially in its primary target markets of Australia, UK and North America. It also extends its product portfolio significantly with the DEAR Systems ERP solution and the Orderhive eCommerce and distribution software. It means that Cin7 now has 6,000 customers across the globe. Cin7 did not reveal the terms of the deals. However, the acquisitions were funded by Rubicon Technology, the private equity company that funded and acquired a majority stake in Cin7 in September 2019.
David Leach, Cin7 CEO, commented: "The combination of these three great products covers the full range of product seller needs, immediately creating a significantly larger and fast-growing company with a massive global market opportunity. Together, we will empower product sellers to thrive and accelerate our growth by continuing to do what we each do best, working together to get every customer the best product for their needs, regardless of how they find and engage our combined business."
Why these companies
At first glance, these acquisitions seemed to have significant overlap between them. Cin 7 provides inventory and order management functionality to product sellers. Its solution manages every touchpoint that inventory has, including order management, warehouse management, B2B eCommerce, production management, EDI and point of sale.
DearSystems offers a full manufacturing ERP solution that can solve challenges across several industries. Dr Serguei Piltiaev, DEAR Systems founder and CEO commented: "DEAR Systems' success has been driven by rapid product development and strong relationships with our partner network. Our team will continue to innovate as part of Cin7, offering a robust, intuitive solution for SMBs and manufacturers." 
That partner network includes more than fifty partners, which is significant. Orderhive is focused on eCommerce but has an overlap with Cin7 in terms of functionality. The solution also includes order management, warehouse management, inventory control and others. Niraj Patel, Founder of Orderhive, said: "Joining with Cin7 is the latest milestone in Orderhive's rapid growth story. Cin7 is gaining one of the industry's leading eCommerce solutions along with a very skilled development team. We view this combination as an opportunity to further accelerate Orderhive's growth in new markets, together with Cin7 and DEAR."
Digging a bit deeper
Enterprise Times asked some questions of Cin7 about the acquisitions and what the intent is. Leach responded to the questions.
Is the intent to keep the three brands active or merge them?
"We are keeping all three brands active as well as all three independent products. They complement each other well, with each brand having its own unique proposition in-market for a variety of product sellers. Also, all three are growing quickly and there is enormous potential to unlock."
It will be interesting to see how long that strategy is retained. Companies like Upland, and more recently Aptean, eventually subsumed acquisition brands into the parent brand. There are benefits, certainly in the short to medium term, to keep the brands separate.
What is the intent for the three products – will they become one?
"The products will continue to operate independently, and there are currently no plans to merge them. Customers of all three products can expect uninterrupted service. "
It will be interesting to see how Cin7 leverages the development teams' expertise across the business units. In time, will it look to merge teams? Or at least share knowledge and potentially code between them? Again this may not be the best long-term strategy due to the duplication of effort that occurs.
Are there commonalities?
While each of the three applications has multiple integrations, Cin7 alone has more than 550 integrations. There are no integrations between them. The solutions are all SaaS-based but have their architecture and cloud environments. They primarily run on Microsoft Azure and AWS. It will be interesting to see if they transition to a single platform.
Where next? Cin7 is SMB/mid-market-focused, according to Leach. However, these acquisitions make it a bigger player across more markets. What is the competitive advantage that Cin7 now has?
Leach noted: "We are a great solution for growing, agile product sellers that need to manage stock at scale as well as fulfil orders across multiple channels in multiple geographies.
"While Cin7 does not directly compete with large ERP vendors, we do have an advantage when it comes to mid-market businesses, where a large ERP implementation might be unaffordable or inflexible. The Cin7 family of inventory management brands give sellers the opportunity to start with a smaller or less expensive inventory management solution, and scale-up services as needed.
"Combined with Cin7's 550+ accounting, eCommerce, marketplace, 3PL warehouse, shipping, and EDI integrations, and with the help of our Certified Integration partners, product businesses can create a custom system with many of the features of a large ERP system, at a fraction of the cost. "
Enterprise Times: What does this mean
With these acquisitions, Cin7 is making a clear grab for the SMB market. Is this is a coherent strategy? Will the sum of the parts become greater than the whole that, once the acquisitions are complete, may emerge. What it has done, with the backing of Rubicon, is stating that it is making a bigger play across the world.
The easy part, the acquisition is already happening. Can Cin7 find the pot of gold: faster growth, bigger revenues, and even more customers to satisfy its investors, only time will tell.