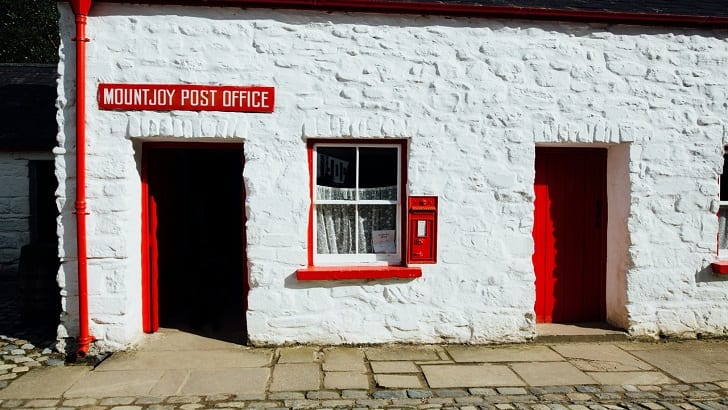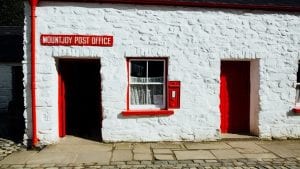 Post Office is rolling-out of a suite of online and in-branch products in a new partnership with digital identity company Yoti. The rollout includes a free-to-use app that will combine customers' personal data and biometrics to create a secure, reusable ID on their phone. In addition to in-branch services for customers without access to a smartphone or prefer face-to-face contact when asked to confirm their identity.
The partnership will also connect Post Office customers with online businesses. Companies can use Post Office and Yoti identity verification services for fraud detection, E-signatures and customer authentication services. The technology uses secure biometric face matching and liveness detection.
Driving UK's digital transformation
The partnership combines Post Office's existing experience in identity services and its extensive branch network with Yoti's identity technology. The aim is to help drive the UK's digital transformation. Post Office's expansion into the identity services market is part of its efforts to adapt and remain relevant in the digital age. At the same time providing customers with choice as to how they transact. The companies plan to develop solutions that will enable individuals and businesses to be able to trust that others are who they claim to be in every online and face-to-face transaction.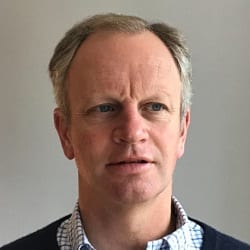 Nick Read, Chief Executive at Post Office, said: "Post Office is embracing new technologies. This partnership will enhance our reputation as the trusted go-to destination for identity solutions. Whether it's proving your identity on a smartphone or face-to-face with a Postmaster. We will make transactions faster and simpler than ever before."
Read added, "I am delighted that Post Office and Yoti are joining forces to expand our identity services. We have an ambitious strategy to deliver a unique offer to the market that integrates digital and physical identity verification at scale benefitting both individuals and businesses."
McKinsey Global Institute analysis has suggested the UK's digital identity market is currently worth an estimated £2-4 billion per annum. The market is expected to grow at 5% each year as regulation and digitisation grows. The new products and services being planned or rolled out by the Post Office include:
Digital Identity App
A new free-to-use Post Office digital identity App will launch in Spring 2021. Customers will have the choice of what information they share. The creation of their own digital identity means they don't need to carry documents such as a driver's licence or passport to prove their identity. Customers will be able to use the Post Office digital identity app for a range of online and in-person transactions. This includes one-click bank account applications, job applications, mortgage applications, picking up parcels and for travel purposes. The app could also be used to prove age for the purchase of restricted goods such as cigarettes or alcohol.
Customer products and service-in branch
The Post Office also provides a number of identity transactions such as passport and driving licence renewals. In addition to DBS and documentation certification checks from its branches. In 2020, despite COVID-19 related lockdown restrictions, seven million identity-related transactions were carried out at Post Office branches.
The company will launch a pilot, initially at around 750 Post Offices, to offer these new in-branch services. This will enable people without a smartphone, internet access, or photo ID to complete identity verification at a Post Office. Those who simply prefer face-to-face transactions will also be able to have their identity verified by a Postmaster in-branch.
Business to Business products and services
Post Office and Yoti will bring a range of reusable and transactional identity services to businesses. These include identity verification services which can be used as part of fraud detection measures, age verification services, E-signature services and customer authentication services which provide customers with a secure way of accessing a company's services using secure biometric face matching and liveness detection.
Enterprise Times: What this means for business?
With over 11,500 branches, Post Office has the biggest retail network in the UK. It now has more branches than all the banks and building societies combined. The organisation is already a major identity transaction enabler for UK citizens access to Gov.UK Verify Services. This includes services such as tax self-assessment, Universal Credit and basic Disclosure and Barring Service (DBS) checks. Almost four million UK citizens hold a Post Office Gov.UK Verify account. At the same time, consumers want a better way to verify their digital identity, a recent survey from Onfido shows. Another recently published report, Customer attitudes to Digital Identity showed consumer concern about personal data requested to open online accounts.
British companies, Government departments and public sector organisations are increasingly embracing digital transformation. Difficulties with asserting identity in a digital world can fuel uncertainty and lack of trust in the industry. This limits the full range of potential services offered online. The Post Office has a long-deserved positive brand reputation in retail. It has always been surprising that the organisation has not leveraged its brand power to support wider digital activities. This could include online payment processing or fraud management. Perhaps this partnership with Yoti is the first tentative steps along this digital path.