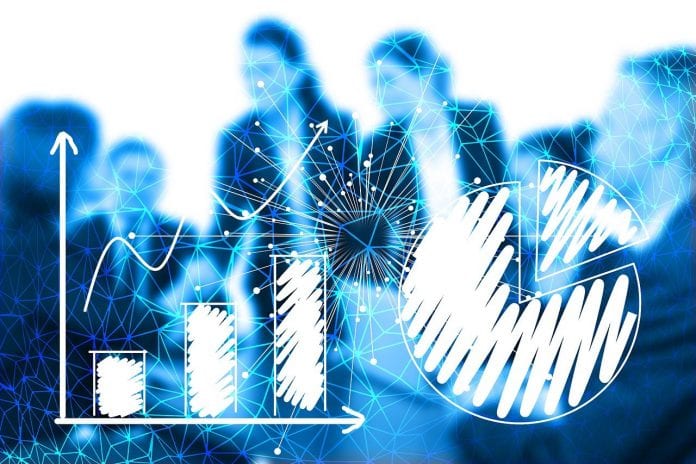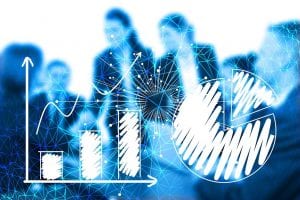 Copado has published its second "State of Salesforce DevOps" report. The report provides insight into the development practices that lead to high-performing organizations. The report found that software delivery performance declined and system stability suffered in 2020 as teams took on more projects, more apps and shifted to 100% remote work. Declines were most pronounced in the increased change fail rate and increased time to recover.
However, the report also noted that digital transformation is accelerating. In 2020, 82% of respondents increased or maintained the size of their Salesforce development teams. Furthermore, 53% have exceeded their performance goals for the year.
The research was sponsored by Copado and executed and analysed by Beagle Research. The study was based on thousands of data points collected from over 230 global Salesforce customers. Copado used DevOps to accelerate and improve the speed and quality of their implementations.
The report has incorporated key principles from the Accelerate State of DevOps Report. It analysed performance across Salesforce teams in terms of the dual goals of innovation velocity and release quality and security. The report used four metrics to
categorized respondents into four performance profiles. These profiles can be used to identify and measure the characteristics of both high and low performance. The metrics included:
lead time for change
deployment frequency
change failure rate and
mean time to recovery the report.
Key report takeaways include
Elite performers widen the digital gap as teams move faster
There are still four distinct performance profiles this year and the differences between these cohorts are dramatic. Elite performers vastly outshine low performers. Compared to low performers, elite performers have:
30x shorter lead times.
46x more frequent deployments.
5x lower change fail rate.
37x shorter time to restore.
The practice of version control is becoming standard, as is the use of continuous integration. The benefits of this are clear. Elite performing teams are 65% more likely to practice continuous integration than low performing teams.
But organizations struggle to move their configuration data between environments. Only 23% of companies that use these tools have a way of automatically deploying that configuration from development through testing to production.
Recognizing the cumulative benefits of such high performance compounds, Copado expects the gap between elite and low performers will become steadily greater.
Consulting partners are critical
Copado's research found widespread adoption of commercial tools for Salesforce development. However, the organizations surveyed said they rely heavily on consulting companies for at least some aspects of their development processes. Furthermore, they are looking for consulting companies to lead the way on DevOps.
81% expected system integrators to help define DevOps processes for their company as part of the engagement
73% of respondents used at least one commercial Salesforce development tool
It's also becoming easier to find Salesforce DevOps talent, which may reflect the proliferation of training materials over the last two years.
53% of respondents said that they found it easy to find people who are skilled in Salesforce DevOps
Salaries in developed countries typically fall between $90,000-$140,000, with some as high as $200,000
Virtual teams are struggling with quality
Copado's report found that software delivery performance declined and system stability suffered in 2020. Declines were most pronounced in the increased change fail rate and increased time to recover. These challenges point to an underlying gap in automated quality controls and the struggle to adjust to a new virtual world. Although a large number of teams report using developer tools in their projects, they may not be used consistently or integrate end-to-end processes. Larger teams were increasingly likely to automate their deployments.
Change fail rate jumped from 23% in 2019 to 33% in 2020.
Time to recover surged from 110 hours in 2019 to nearly 196 hours in 2020.
55% of respondents don't consistently automate their Salesforce deployments, instead relying on making changes manually.
In teams of 10 or less, 28% automated Salesforce deployments; in teams 100 or more, 56% automated their deployments
Lead times decrease adoption rates
This year Copado also assessed the level of feature adoption. More than one-third (34%) of features that development teams create may not be adopted. This represents a real opportunity for better alignment between business and IT. There also was a strong correlation between development lead time and adoption. The data shows that delivering capabilities soon after they've been created is one of the most powerful things teams can do to ensure they actually bring value.
"As challenging as 2020 has been across many fronts, this research confirms that companies are successfully moving forward. Digital transformations are accelerating. The impact of DevOps practices on organizational performance continues to be strong," said Ted Elliott, chief executive officer at Copado. "Yet we see the classic tortoise and hare fable in play. If teams go fast without regard to quality, they will actually fall farther behind. Companies must focus on building high quality software right the first time. Quality and compliance will remain an important area of focus for organizations in 2021. Particularly, if they want to outperform and drive value in a digitally hybrid world."
Research methodology
Beagle Research surveyed over 230 executives, managers, and members of Salesforce delivery teams to learn about their development lifecycles. Conducted in Q4 2020, the survey included companies ranging in size from 500 employees to more than 50,000. 60% of these companies employ between 500 and 1,000 Salesforce users. Specific roles included 20% C-level executives; 12% managers of development teams that use code; and 12% Salesforce Administrators who develop using clicks. The goal was to better understand the challenges of innovating on the Salesforce platform. The analysis was done on the Tableau Analytics platform including data visualization, cross tab analysis, and core BI.
Enterprise Times: What this means for business?
Salesforce's eco-system is impressive. Salesforce implementations are becoming increasingly sophisticated, as applications like Salesforce CPQ, Salesforce Industries, Veeva and nCino gain traction. These apps allow companies to develop solutions for industry-specific needs far more quickly than custom development.
These automated tools should have made easier to support Salesforce development work. However, 2020 was an unprecedented year. Companies irrespective of size or sector had to quickly pivot business models to support business survival and revenues. Software teams moved faster to get projects completed. The report found that quality suffered during the pandemic, particularly as companies embraced remote working. Salesforce needs to be concerned with any drop in the quality. Any drop in quality will only impact on the customers experience. Salesforce made its name with its original CRM tools which were customer-friendly.
Salesforce's State of the Connected Customer Report (2020) describes an altered dynamic between customers and companies driven by digital transformation. This includes trust and values as impacted by events of 2021. The company will need to re-inforce its eco-system to ensure any drop in quality doesn't erode trust.