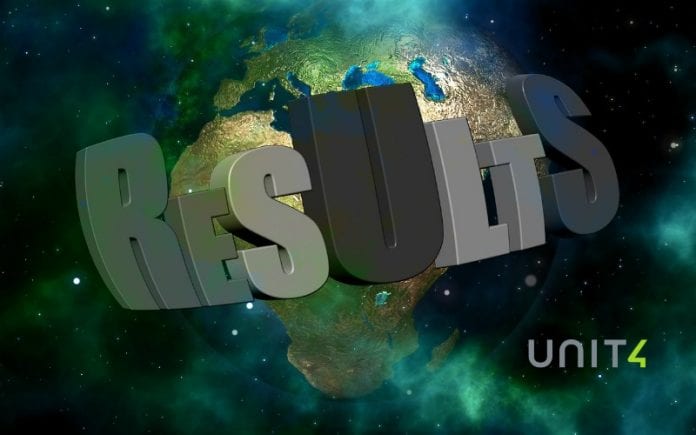 Unit4 has published some details of its results for Q4 2020 and its full year. 2020 was a great year for Unit4 as it continued its transition from an on-premises software vendor to one that is cloud-first. It announced the launch of its new microservices architected ERP in October. It will make the solution generally available in a few weeks and already has ten customers signed up. Cloud bookings were up 43% for the full year, with cloud ARR up 20%. Unit4 also achieved a 15% growth cloud subscription revenues to $119.9m over the full year.
Enterprise Times spoke to Gordon Stuart CFO of Unit4 about the results. Unit4 also achieved its Pre-COVID EBITDA commitment, which, in an unusual year is a significant achievement. Q4 saw a remarkable increase in cloud bookings up 43% year over the full year and they were up 82% in the fourth quarter alone. ET asked Stuart why this massive increase in Q4?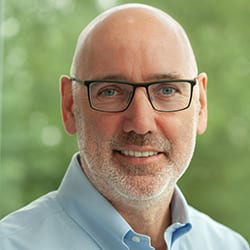 "It's a problem that the software industry has created for itself over the last 30 or 40 years and customers believing that they get a better deal to wait till the end. COVID-19 made last year pretty odd. We definitely saw a slowdown through Q2 and Q3 as a consequence of that; decisions did get deferred. We saw stuff slip from Q3 that we expected to close in it and it went into Q4. A combination of events, the natural cycle that we operate in, and the deferral of decision making till later in the year."
The numbers that matter
Unit4 discloses few figures. However, the company seems to be transitioning from a legacy on-premises vendor to a cloud vendor more successfully than many. Unit4 did not divulge their total revenue figure but did confirm that they did not suffer any downturn.
Stuart also revealed that its recurring revenue is now 70% of the total revenue. Its EBITDA should continue to increase in the coming quarters. The risk of a huge drop in on-premises revenue impacting the company seems negligible.
The company continues to draw most of its revenues from its European regions, the Nordics, UK and continental Europe. The US is likely to be a focus for growth in the coming years. It has recently won some significant customers there including Algonquin College, Habitat for Humanity, and Logan University
Unit4 has also appointed John Gregitis as the new President of its North America business. His predecessor, Andy Brockhoff, is returning home to Australia with his family to head up the APAC business. With his growing US business experience, he will hope to make the APAC business a significant business unit.
Net revenue retention through Q4 2020 was 108%. According to Stuart, this figure is based on the industry-standard metrics with the opening ARR base from existing customers, increasing that for indexation, for upsell, for cross-sell and removing churn.
Looking back at 2020 and forward to 2021
ET asked Stuart to take a look back at 2020. He recalled how the company quickly decided to continue investing in ERPx and growth. It then cut all discretionary spend. As the company had already provisioned laptops to all employees, the shift to remote working was less problematic than other organisations. Unit4 also allowed staff to take home equipment they needed from the office to continue working effectively at home, for example, screens and chairs. Furthermore, despite COVID Unit4 managed to complete more than 200 go-lives during the year. Its operations team has transitioned to a remote working methodology.
Enterprise Times asked Stuart what 2021 holds for Unit4?
"Going forward, what does this kind of next normal look like? How are we going to work? We've done a lot of work around investing in helping people in wellbeing, mindfulness, and dealing with those difficulties that folk have.
"We're also in the process of thinking about what the workplace of the future looks like for us, and it will look quite different. We're not going to have everybody flocking back to the office whenever everyone's been vaccinated just because they can. We want to work in a way that gives people some of the freedoms and flexibility that they've enjoyed through the course of last year and recognising that some people do have a need to go and work in an office.
"We're going to create this hybrid model where we allow our people to have the ultimate flexibility to work. Wherever they want to work, where they need to work, and where can they be the most effective. Contrary to an investment, we expect to see savings in real estate going forward and savings in travel, that we want to bake into  our new way of working."
Enterprise Times: What does this mean
This is another strong set of results from Unit4. While they do not reveal any detailed figure, the progress to data looks solid.  Perhaps most tellingly it has a platform for the potential hyper-growth that its new solution ERPx might deliver.
Mickey North Rizza, Program VP Enterprise Applications & Digital Commerce Research Practice, IDC noted: "Unit4 has a real opportunity to take advantage of this growing market, thanks to its modern and modular transformational product. Enterprise Application customers want to react more quickly to meet the demands of their people and customers, with more flexible enterprise applications. IDC believes this more modular, low-code/no-code approach to application development and deployment as integral to the future of ERP."
Unit4 has demonstrated the organisational flexibility to plan and execute quickly in today's environment. With its ERPx solution, built on a micro-services, it hopes to help other organisations do the same.