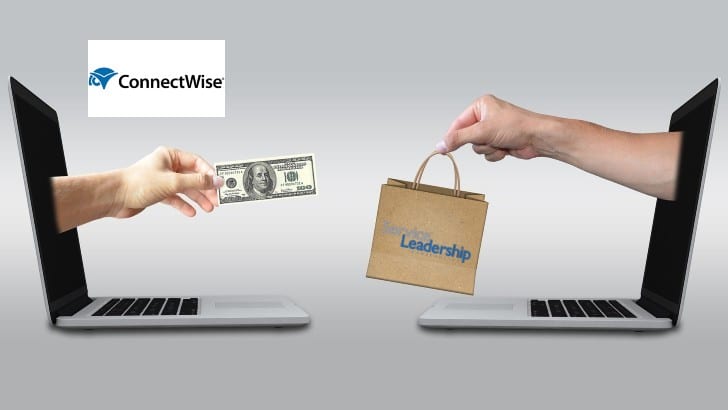 ConnectWise is to acquire Service Leadership Inc, the company that helps IT companies with advice on how to improve their profit. With this acquisition, it will also add The Service Leadership Index (S-L Index™). It is the largest scale, longest-running and most accurate benchmark of TSP financial performance, operational maturity and value creation, worldwide. As TSPs emerge from the current pandemic, they will need to understand how efficient their organisations are. Without regular events to share knowledge and forge new relationships, this is an important acquisition for ConnectWise and its customers.
While Service Leadership started as a pure consultancy, it now gains around two-thirds of its revenues from the benchmarking and operational maturity level platform, and about one-third consultancy.
Service Leadership will form part of the ConnectWise strategy organisation. Paul Dippell, founder and CEO of Service Leadership, will report to Chris Timms, executive vice president of growth. Dippell and will continue to lead the organisation.
Chris Timms, EVP of growth, ConnectWise commented: "We prioritised this acquisition as the TSP industry is experiencing significant disruption. At ConnectWise, we're big believers in the value of data analysis and this disruption is showing that understanding data is critical because it allows TSP's to make business and strategic decisions based upon empirical data and not speculation.
"Paul and his team have been massively successful in helping TSPs thrive. Their work has been truly impactful for entrepreneurs and we're thrilled to welcome Paul, Brian O'Connell and the entire Service Leadership team to ConnectWise to drive success for all our partners." 
Enterprise Times spoke to both Timms and Dippell before the news became public.
Why ConnectWise and why now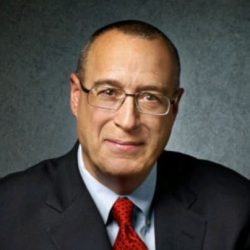 In a canned statement, Dippell said: "We have been very fortunate to have great clients and to build the premier, data-driven TSP consulting firm with the leading TSP financial benchmark and business maturity platform worldwide. When we made the decision to seek a strategic acquisition, we were pleased to speak with almost a dozen key industry players.
"We came to recognise that ConnectWise was the right choice. They have the best vision for leveraging the S-L Index and SLIQ platforms together with the partner operational data they have, to produce opt-in analytics that will give their partners clear advantages in the marketplace. Like us, driving partner success is part of ConnectWise's core DNA. ConnectWise is the best place for our people and our clients – both individual members and the peer group and coaching leaders we serve."
Why now, though?
Dippell answered: "The answer is the challenges and the opportunities for TSPs are greater than ever. 2020 was a crazy year. And yet, for the Service Leadership index, the average tsp came out reasonably well."
Timms added: "We feel that combining our business management platform with the IT nation and the leadership and coaching programmes we have with the financial and operational maturity benchmarking and best practices allows for a blueprint for the TSP to be able to navigate these treacherous times and not only survive but increase stock value over time and be very successful."
A long term relationship
It is clear from the Service Leadership website that it has worked with ConnectWise for years. ET asked Dippell how it started?
"It started a long time ago. I knew the founder of ConnectWise (Arnie Bellini). We were both basically in the same business at, opposite ends of the country. He had an MSP. I had an MSP, and we were both growing them up, that's how we met. When we founded Service Leadership to help partners survive and thrive through the industry's challenges, his partners were among the first groups that we started benchmarking and bringing best practices to. As he grew his partner population, our business with his partners grew. It has certainly expanded well beyond ConnectWise these days, but it started a long time ago."
On privacy
One of the natural concerns for clients signed up to the SL-Index is their privacy. Unusually Service Leadership do not publicise any of its clients. Tippell explained: "We sign a very stiff nondisclosure with each client. Many of them would recognise in different parts of the world. But we don't name them. They might range from a million turnover to a billion in turnover. It's very confidential."
With those agreements in place, how is ConnectWise bringing Service leadership into the organisation? Timms added: "Over time, the intent is to further our business intelligence offering in the market. We would like to make this as seamless as frictionless for our partners as we possibly can. So that they're doing things in a structured manner that will allow them to increase their operational maturity levels. Which, in turn, increases their stock value and allows their financial performance to become better.
"We are very committed to the data integrity of our partners data, and we have a history of data integrity. We are working with Paul to make sure that the intent of what the partners data was will continue to be what ConnectWise takes forward with Service Leadership now being a part of ConnectWise."
Tippell concluded: "What Chris says is fundamental. The confidentiality of the individual company data is always paramount. We've been able to build the benchmark community to the size we have because the people who participated it know that. I believe its Connect wises intention to continue that just as we have."
However, ConnectWise and Service Leadership may aggregate and anonymize their data to provide further insights into the wider data set. This may in the future provide insights surfaced within ConnectWise software that help enable TSPs to improve their maturity level
Enterprise Times: What does this mean
The above provides some of the reasons why ConnectWise is buying the company. ET also asked Timms why the combination will be greater than the sum of its parts. He answered: "There are three key elements that came together to make this a very important strategic opportunity for us. The first is to be able to pair ConnectWise is best in class TSP business platform.
"The second is our IT nation community and our business maturity and leadership coaching programme. Third, combining those with Service Leadership, which is the industry's gold standard around financial and operational maturity benchmarking and best practices. Those three coming together is where you get the one plus one equals three and a unique value proposition in the market."
While the details of the transaction were not revealed, this is a real coup for ConnectWise. It will bring to to the attention of a much wider audience of TSPs across the world.