Neo4j has announced the general availability of Neo4j Aura Enterprise. Aura is a fully managed cloud database that offers the scalability that outstrips that available for on-premises deployments. Several organisations have already deployed the solution as earlier adopters. Most were already existing customers who saw the opportunity that cloud deployment offered.
Those customers include Boston Scientific, PWC, Dun & Bradstreet, Levi Strauss & Co., Adeo and The Orchard. They all chose the new solution to allow rapid onboarding, a rapid time to value and to meet their needs. Enterprise Times asked Kurt Freytag, Director, Product Management for Neo4j Cloud about the news.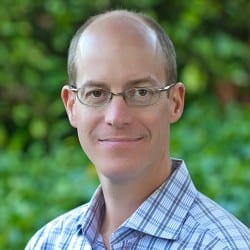 The new solution offers all the usual benefits that cloud offers. Companies no longer need to concern themselves with hardware, operating systems and the maintenance of them. This removes much of the headache of on-premises solutions.
Aura is also far more scalable, delivering the elasticity that only cloud solutions are capable of. The use cases are varied and include digital transformation initiatives, supply chain management, recommendation engines, fraud detection, knowledge graphs, regulatory compliance applications and more.
Aura is available on GCP, and there is an early access to AWS available now. Freytag also indicated that Neo4j is planning to support Azure deployments as well. However, he did not indicate whether the solution would be available on any other platforms such as NTT or IBM.
What is Neo Aura Enterprise
Enterprise Times asked Freytag how much better is Aura Enterprise is to the on-premises version.
He answered: "There is no "better" in the sense of the fundamental solution. Aura Enterprise takes the same cutting-edge graph technology of Neo4j Enterprise Edition and provides that as a fully-managed service."
There are, however, some fundamental differences between the two solutions.
Neo4j Aura Enterprise offers:
Scale: Large scale graphs; up to 256GB databases
Security: This includes encryption, VPC-isolated private infrastructure and role-based granular security controls
Reliability: With 99.95% availability guarantee
Self-healing: a massively-scalable, automated, and self-healing database-as-a-service solution specifically to support it
Predictable Pricing: Transparent, simple consumption-based pricing, coupled with on-demand scale for maximum cost savings.
Support: 24×7 Premium Support with a one-hour severity one response
Enterprise Times asked Freytag if the predictable pricing includes any caps for stopping consumption overload?
He replied: "The predictable pricing which is part of the consumption-based model, does not include any technical caps beyond what was mutually agreed upon with the customer. The customer always has the option to scale beyond their committed capacity due to changing needs of their business and application.
"This flexibility is by design. That said, we provide monthly consumption reports to customers who will have visibility not their usage and they can work closely with the Neo4j post-sales team to ensure that they are optimising their usage so as to not overspend or waste resources."
Pricing is available on request.
Should customers start with Aura?
With Aura offering so much what is the place for Aura Professional?
Freytag said: "Whereas we expect many Enterprise customers to start with Aura Professional before moving to Aura Enterprise, we also expect a very large number of companies to not just start but succeed with Aura Professional.
"For customers who are still validating a new use-case, experimenting with various new data models or are generally new to graph technologies, Aura Professional is the easiest way to get started. It is a pay-as-you-go model which does not require the customer to commit to annual terms. Many enterprises might look to run low-cost experimentation to validate a myriad of hypotheses. Aura Professional is well-placed to support that need.
"Additionally, there is a segment of customers who do not need the advanced security posture, SLAs and premium support that Aura Enterprise provides. These customers are more than happy to run their production workloads on Aura Professional for the time being. When their requirements change, they will then look to upgrade to Aura Enterprise."
This might change, though. Freytag also revealed a glimpse of the roadmap for Aura saying: "There is a lot happening in 2021 and the excitement around Aura Enterprise is palpable. We plan to launch a Free Tier targeted at primarily individual developers to assist in their learning about graph technology and what Neo4j Aura is all about. In addition, we plan to introduce Graph Data Science on Aura which will be self-serve. We will launch Aura and on Azure to cater to all cloud platforms before the year concludes."
The inference is that the free tier might present the opportunity for companies to validate their use cases quickly and easily. This would allow them to take advantage of the security and management benefits that Aura offers. It would also provide a very simple upgrade path.
Who is using it?
The press release revealed three companies that have deployed and are using the solution, Boston Scientific, D&B and PWC.
Dun & Bradstreet has used Neo4j for four years to help identify money laundering and financial crime. It is currently migrating the deployment to Aura, which will take between six and twelve months. Matthew Voss, Identity Insights Leader at Dun & Bradstreet, commented: "We use Neo4j to support our identity insights business, including linked and matched data. Neo4j helps us to answer questions that span connected data in real-time, including Ultimate Beneficial Ownership (UBO) information. Neo4j Aura Enterprise aligns well with Dun & Bradstreet's cloud strategy and helps us to deliver the deep knowledge our clients need to take intelligent actions based on timely compliance decisions."
Boston Scientific has been using the solution slightly less time. It has seen significant business benefit from Neo4J over the last couple of years. Eric Wespi, Data Scientist at Boston Scientific, explained: "We've used Neo4j to track and analyze our manufacturing data for several years. The schema flexibility and analytical capabilities of Neo4j allow us to see relationships between manufacturing batches that simply would not be possible with other tools. Deploying this project on Neo4j Aura Enterprise allows us to optimize our models and focus on quality control analytics, knowing that the management of our graph database is under control."
Wespi gave more details in a recent presentation. The company has now migrated its existing Neo4J databases into Aura in two weeks.
Enterprise Times: What does this mean
This is a natural progression for Neo4J as it looks to democratize the use of its Graph Database. Already a leader in the G2 Grid for Graph Databases this should help increase its market share. However, that is likely to happen faster once it has deployed the free, entry-level version of Aura. At the moment, it is the existing customers or those piloting Neo4J that will make the transition. For many, that process is as straightforward as that accomplished by Boston Scientific. Others, like D&B, may take longer.
With the platform available on all three major cloud vendors that will also attract more companies. Hybrid cloud architectures are increasingly common. Many organisations will want to keep the Graph database close to where the bulk of the data is.