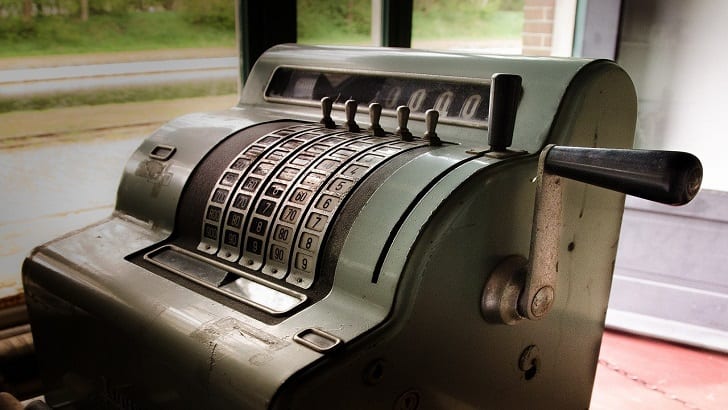 Retail and eCommerce highlights this week include: Accenture's strategic investment in Reactive Technologies, Ecwid unveils new payments partnerships and accelerating record growth across Europe. Trigo, a pioneering smart check-out technology, has raised $60 million in Series B funding. The round was led by 83North. Serviceaide Announces Integration of the Luma Virtual Agent with its business service management platform.
Accenture makes strategic investment in Ingenious-backed, Reactive Technologies
Accenture the global professional services company, has today made a strategic investment in Reactive Technologies. Reactive Technologies is an Ingenious-backed company since 2018, that provides power and grid technology to help utilities accelerate the transition to low-carbon energy.
The company implements innovative technology solutions to address the energy industry's greatest challenges. The firm offers measurement and analytics services for grid operators, an energy optimisation platform for corporates and an Enhanced Power Purchase Agreement for renewable generators. Reactive Technologies' services enable corporates, renewable energy generators and grid operators to actively mitigate rising energy costs. This optimises their renewable assets in a non-subsidy environment and gains unprecedented real-time grid visibility, allowing for faster and more cost-effective decision making.
Reactive is now part of Accenture Ventures' Project Spotlight, a deeply immersive engagement and investment program that targets emerging technology software businesses to help the Global 2000 embrace the power of change and fill strategic innovation gaps. Project Spotlight offers extensive access to Accenture's deep domain of expertise and its enterprise clients, to harness human creativity and deliver on the promise of new technology. Through the program, Reactive Technologies will co-innovate with Accenture and its clients at its Innovation Hubs, Labs and Liquid Studios, working with subject matter experts to bring solutions to market more quickly and more effectively.
Reactive Technologies is the latest addition to the investment portfolio of Accenture Ventures, which is focused on investing in companies that create or apply disruptive enterprise technologies.
Ecwid Announces new payments partnerships
Ecwid, a SaaS eCommerce company reported new European Union signups grew by 143% in the first half of the year. Regional transaction volume increased by 150% compared to last year. Ecwid also announced partnerships with key European payments providers, including Giropay, SOFORT, iDeal, SEPA, Klarna, and PayPal Plus. Ecwid has seen tremendous growth over the last several months in the region, together with similar growth in North America.
Small businesses comprise 99% of all businesses in Europe and account for over 50 percent of GDP across the region. Ecwid has championed small businesses' survival by delivering a trusted and free-to-use eCommerce platform to hundreds of thousands of small businesses globally. Since the start of the pandemic, Ecwid has enabled thousands of European businesses to digitise their storefronts and operations as store closures and nationwide shutdowns impacted the region.
According to BuiltWith, Ecwid is among the top three eCommerce solutions for a third of Europe, including Germany, Italy and France. In the first half of the year, in these markets, Ecwid has grown new users by more than 200%. BuiltWith is a competitive analysis and business intelligence tool providing technology adoption, eCommerce data and usage analytics for the internet,
Ecwid partners with agencies, site-builders, hosts, and point-of-sale and payments providers to build end-to-end eCommerce capabilities for small businesses. Ecwid's partners across Europe more than doubled in the last year as more technology companies powering online selling, marketing, payments, and shipping have built strategic partnerships to better support increased need for small business e-commerce.
To better support merchants across Europe, Ecwid is partnering with leading secure payments providers in the region. The new regional European payment providers are available to merchants via Stripe. Stripe is the technology company building economic infrastructure for the internet, which has a longstanding partnership with Ecwid.
Trigo raises $60M to scale its frictionless checkout grocery platform
Trigo, a provider in frictionless checkout technology, has raised a $60 million Series B funding round led by 83North. The latest round brings Trigo's total funding to $94 million. The new funds will be used to scale the company's ability to meet growing demand, boost R&D, and expand its global presence. Existing investors joined the new round, including Vertex Ventures Israel, Hetz Ventures, Red Dot Capital Partners, Tesco, and Morrag Investments.
Trigo uses AI-powered computer vision technologies together with off-the-shelf hardware to retrofit existing stores. The company applies its proprietary algorithms to ceiling-mounted cameras which automatically learn and upload data on shoppers' movements and product choices. This enables customers to simply walk into a store, pick up their desired items, and walk out without stopping at the checkout. Payments and receipts are settled digitally.
The company has seen rapid growth and increasing demand for its technology throughout 2020. It is working with leading retailers in Europe to open stores in 2021. Smart checkout technology will process nearly $400 billion of transactions within the next five years, according to Juniper Research. The same report also predicted that retailers will invest $23 billion into artificial intelligence by 2025, up from $5 billion in 2020.
Trigo's technology has been tapped by Tesco PLC, one of the world's largest grocers with stores in the UK, Ireland and Central Europe. Tesco has been working on a trial with Trigo at a Tesco Express convenience store at its headquarters about 20 miles (32 km) north of London.
Trigo's solution
Trigo's solution is built with a privacy-by-design architecture: no biometric or facial recognition data are gathered or analysed. It is based on anonymised movement and product choice data within stores and across a chain's stores. Trigo offers grocery retailers a range of additional solutions powered by its 3D engine model called RetailOS. This includes predictive inventory management, pricing optimisation, security and fraud prevention, planogram compliance, and event-driven marketing. This layer quickly enables actionable insight that boosts the chain's efficiency.
Serviceaide Announces Integration of the Luma Virtual Agent with its business service management platform
Serviceaide, a provider of intelligent IT and enterprise service management solutions announced the availability and integration, of its Luma 2.5 virtual agent on the Point of Business (PoB) platform. PoB is a customer-acclaimed suite of service management modules used by large and mid-sized enterprises across Europe and North America. Serviceaide acquired PoB in November with its acquisition of Wendia. This is the first example to enhance the PoB platform with the addition of Natural Language Processing and Machine Learning. The company plans to improve user experiences and reduce service costs.
PoB is a customisable enterprise service management platform that helps organisations manage and automate a wide range of service functions. It includes modules for service desk management, configuration and asset management, purchase and inventory management, and self-service and automation. PoB includes a central database (or CMDB in ITSM) which can be accessed by all ITIL certified, modules.
Luma 2.5 is an AI-powered virtual agent that transforms service management across ITSM, ESM and Customer Service. It is the first virtual agent solution optimised to provide easy conversational access for end-users. It supports personnel with a wide range of enterprise knowledge assets and automated services. The Luma Digital Labor Product Suite applies breakthroughs in artificial intelligence, machine learning and natural language. The platform processing seamlessly to handle service requests, incidents and user inquiries, dramatically improving service responsiveness, user satisfaction and cost-efficiencies. Luma works across voice and messaging channels, including support for all leading collaboration channels. In addition to several services and support solutions.