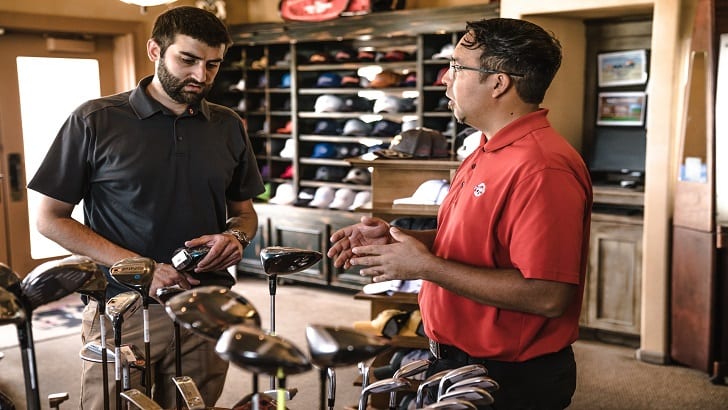 Retail and eCommerce highlights this week include: Unified commerce solutions provider adds new connectivity options and expands global reach. Translations.com Integrates GlobalLink Connect with Contentstack's award-winning Headless CMS and Joins Contentstack Catalyst Partner Programme. Data acquired by Finbold.com indicates that the United States accounts for the highest number of live Shopify eCommerce websites at 1.09 million. The number represents about 73.24% of all Shopify eCommerce live websites globally. New JavaScript translation widget allows businesses to quickly present a translated version of their website. Brightpearl is today announcing it will power the growth of Shopify's collection of retail hardware.
TrueCommerce Acquires B2BGateway
TrueCommerce, a provider of trading partner connectivity and integration solutions has acquired B2BGateway. B2BGateway is a provider of managed cloud service solutions for Electronic Data Interchange (EDI) and API data connectivity to suppliers, manufacturers, and retailers. With this acquisition, TrueCommerce further expands its global footprint. The company extends its position in the unified commerce market with new fully managed connectivity options for organisations of all sizes.
The acquisition fuels TrueCommerce's growth with expanded services and integrations with business systems such as Xero, Skubana, Exact, and Mamut. Furthermore, the addition of B2BGateway increases TrueCommerce's significant presence in the NetSuite, Acumatica, and QuickBooks segments.
B2BGateway's offerings are finely tuned for the needs of small and mid-sized businesses. A key market segment for TrueCommerce. The combined companies will continue to deliver strong technical expertise and solid infrastructure that allows SMBs to free-up resources to focus on growing their core business.
This acquisition provides opportunities to B2BGateway customers who want to expand their omnichannel operations and increase their supply chain visibility. These customers will have access to TrueCommerce's wide variety of solutions and apps. This includes supplier enablement, product information management, collaborative replenishment, eCommerce, and fulfilment.
Contentstack welcomes Translations.com as its newest catalyst
Translations.com has joined Contentstack, the Content Experience Platform (CXP), Catalysts partner programme. Contentstack's Catalysts programme is an ecosystem of industry-leading technology and service providers that accelerate digital experience innovation. In becoming a Catalyst, Translations.com will offer Contentstack users an all-in-one solution to initiate, automate, control, track and complete all facets of the translation process. The new partnership offers a comprehensive solution for managing global enterprise content with minimal effort and virtually no IT overhead.
The combination of Contentstack and the extended localisation workflow capabilities of GlobalLink Connect will provide users with a comprehensive solution for managing global enterprise content with minimal effort and virtually no IT overhead. When combined with GlobalLink AI, Contentstack users will cut costs and time-to-market even further while still maintaining high quality.
Translations.com is the technology division of TransPerfect, the world's largest provider of language and technology solutions for global business. Offering a full range of services in 170+ languages to clients worldwide. Translations.com's GlobalLink Product Suite helps organisations scale the localisation of their international experiences.
Contentstack's Catalysts programme brings together top agencies, consultants and technology companies to provide businesses cutting-edge solutions and expert insights to accelerate their ability to deliver personalised, omnichannel digital experiences. Catalysts work with partners to drive market visibility, manage growth opportunities and deliver transformational customer success. Contentstack provides Catalysts with the ability to build new integrations to meet customer needs. Catalysts advance the use of a microservices-based, API-first, cloud-native SaaS, headless (MACH) architecture. Bringing award-winning technology, best practices and a proven methodology for delivering exceptional digital omnichannel engagement.
US accounts for 73% of Shopify sites
US accounts for 73% of all live Shopify eCommerce websites worldwide. There are 1.09 million of them. As of November 2020, there were 1.49 million live Shopify websites globally. The United Kingdom has the second-largest share at 58,954 or 3.9%. Australia accounts for the third-largest number at 42,849.
Canada hosts the fourth-largest number of live Shopify websites at 34,454, while Germany closes the top five categories at 23,111. Other countries with a considerable number of live Shopify websites include France (18,806), Netherlands (12,331), Brazil (9.466), New Zealand) (9,317) and India (7,511).
The popularity of Shopify in the US has been attributed to several factors. According to the research: "The sector has grown in 2020 due to the coronavirus pandemic. Most businesses moved their operations online in a bid to curb the spread of the virus. Businesses that didn't have eCommerce structures turned to Shopify due to convenience. To help accommodate the growing number of entrepreneurs, Shopify incentivised businesses by introducing gift cards and other features to enable in-store collection." Notably, Shopify's popularity is also due to the fact the platform is easy to set up.
SYSTRAN Translation Widget provides SMBs solution to globalising websites
SYSTRAN, an AI-based translation technology company has announces its newest advancement in helping small-and-midsize businesses (SMBs) become global businesses. The SYSTRAN Translation Widget allows SMBs to quickly and easily translate their website to reach global audiences.
"The traditional approach to localising a website can be complex and costly. It often involves intricate workflows and numerous external suppliers," said VP of Sales & Marketing at SYSTRAN, Ken Behan. "Our free translation widget provides companies a tailor-made and pre-configured translation solution that takes minimal time and effort to configure. This allows companies to quickly communicate with global partners and customers who are visiting their website."
SYSTRAN Translation Widget is inserted directly into the website to translate text for all visitors. The widget is activated based on the visitor's settings, cookies and preferred browser language. The widget can be deployed across most Internet browsers and internal company Intranets and visitors can access on PC, Mac laptops, tablets and smartphones. Users are also able to create customised user dictionaries that help better translate special terminology, acronyms and industry-specific language.
The new JavaScript Translation Widget is powered by SYSTRAN's Marketplace Catalog that has hundreds of language combinations in different domains. SMBs are now looking for translation solutions that are perfectly adapted to their industry and professional jargon. By using the language engine that best fits their needs the net result will provide a better and more meaningful experience for their website visitors.
Brightpearl selected to power Shopify's retail hardware
Shopify has launched its new point-of-sale hardware collection. The collection includes a redesigned Tap & Chip Reader, as well as the Dock and Retail Stand, to offer a more comprehensive solution for brick-and-mortar retailers.
Shopify is now employing Brightpearl's retailer-first digital operations platform to automate and support the fulfilment and distribution of new hardware to merchants who are starting or expanding to brick-and-mortar retail. This partnership will enable businesses to seamlessly buy Shopify's point-of-sale hardware products online.
Brightpearl provides digital operations solutions for the world's biggest retail brands. This includes financial management, inventory and sales order management, fulfilment, warehouse and logistics. The company has seen the number of online firms using its platform grow by 80% since spring 2020, with Shopify Hardware being the latest addition.
With the platform deployed in less than 60 days – rapid by ERP metrics – Shopify will benefit from a truly unified platform. The solution can automate the flow of information about customers, order management, financials and inventory. This will allow the eCommerce platform to improve accuracy and efficiency and make quicker business decisions.
Brightpearl's digital operations platform will enable Shopify to easily keep up with the growing demand for multichannel selling across its online hardware stores. Crucially, Brightpearl's system allows Shopify to employ a high degree of automation for fulfilment which will better position the brand to serve a quicker, and more efficient online shopping experience to its customers.