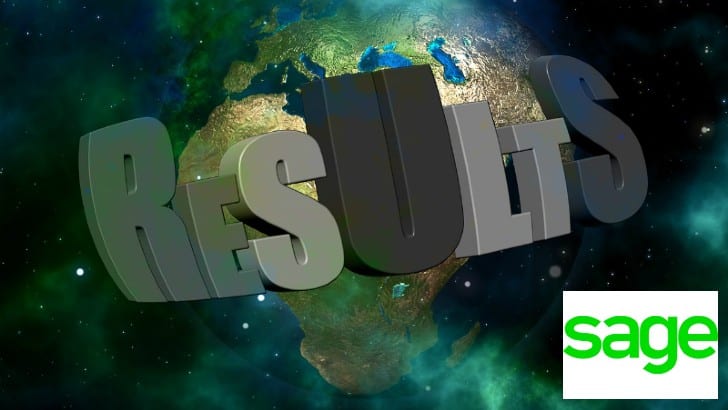 Sage published a solid set of full-year 2020 results. Steve Hare, CEO Sage commented: "We've delivered a strong performance in FY20, achieving recurring revenue growth in line with the guidance we gave at the beginning of the year, despite the COVID-19 pandemic.
"I would like to thank all of our colleagues and partners for their continuing commitment to our customers, communities and each other during this period. We've also made good strategic progress, delivering against our customer, colleague and innovation commitments. While the near term remains uncertain, these foundations position us well to support customers as they adopt digital business models, and I am confident that our additional investment in Sage Business Cloud, and in particular cloud-native solutions, will deliver stronger growth and drive the future success of the Group."
Key figures included:
3.7% increase in organic total revenue to £1,768 million
Total revenue falls 1.7% to £1.903 billion
8% growth in organic recurring revenue to £1,592 million, now 90% of total revenue
Underlying operating profit £411 million, a margin of 21.6%
£1.2bn of cash and available liquidity including £848m of cash and cash equivalents
Sage Business Cloud continued to perform well, especially in Northern Europe and North America.
Regional performance varies
In North America Sage Intacct revenues grew 26%, the rest of the portfolio grew just 7%. In Canada, Sage50c helped to drive recurring revenue growth to 8%. The results presentation called out the cloud-native growth driven by Sage Accounting and Sage People, supported by Auto Entry and CakeHR. Sage claims Sage Intacct has grown "rapidly" since it launched in November 2019 but did not reveal any numbers.
Growth in Central and Southern Europe is slower with a 4% recurring revenue growth in France, 6% in Iberia and 3% in Spain. However total revenue fell by 2% in the region to £544 million. Elsewhere Sage saw 11% recurring revenue growth, though again total revenue remained flat at £137 million. Africa & the Middle East performed better than Asia and Australia.
Looking ahead
Sage is successfully transitioning to a cloud-based company. There are, however, some areas that are not moving as fast as others. Sage X3, as Aaron Harris, recently acknowledged in an interview with Enterprise Times, has stalled in a transition to multi-tenant cloud. It is now flagged as a cloud-connected solution rather than cloud-native. Does this limit its life? Also, it is not clear how well Sage Accounting is performing against QuickBooks or Xero in key markets. Sage rarely reveal details about specific product growth.
While Sage claims it is now cloud-based, it has a long way to go before it can say it is a SaaS company. Only £222m of revenue was provided by cloud-native software such as Sage Intacct (an increase of 29%). £636 million is provided by Cloud-connected software (an increase of 33%). There remains around £557 million of revenue to transfer to one of the two above categories. However, while Sage50c is performing well, businesses may look to migrate to true cloud solutions at some point will they choose Sage to do so?
What the press release did reveal is that Sage will invest further in Sage Business Cloud, looking to enhance the product and invest in Sales and Marketing in both its key target markets of North America and the UK and also Europe. This investment will see a drop in operating margin of around 3%. However, it hopes to increase recurring revenue between 3-5% in FY 2021. In time the operating margin will increase.
Enterprise Times: What does this mean
A solid if unspectacular set of results from Sage. What is sometimes hard to fathom is which products within Sage Business Cloud are performing well. Sage Intacct is definitely doing so in North America, and there have also been a few wins in Australia and the UK. Its other solutions are harder to gauge. Small businesses have been hit hard by COVID, but they are looking to transform as they prepare to emerge from lockdown digitally.
Will Sage look to acquire with nearly a billion pounds available to spend. It put the strategy of M&A and portfolio rationalisation as its second priority, behind organic investment. In the last year, it divested Sage Pay and its Brazilian business.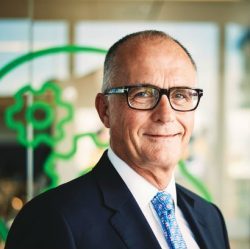 Hare is leading Sage in the right direction; it needs to continue defending its UKI home region and grow Sage Business Cloud, especially the cloud-native solutions. The US business is also performing well, not just with Sage Intacct. Of larger concern is central and southern Europe. Sage Intacct is some way away from a launch there and the connected strategy is not having the same success it seems.
While the growth in cloud-connected revenues is good, it is a short or medium-term at best strategy. However, its stickiness is more about the integrations on the Sage Business Cloud rather than the individual solutions.
As it persuades connected cloud customers to take up more cloud connections such as Auto Entry and Sage Banking services, the transition to a Sage cloud-native solution becomes more assured. It is a strategy that seems sensible as it addresses the conservative nature of many business owners but prepares the way for them to move fully into the cloud in the future.