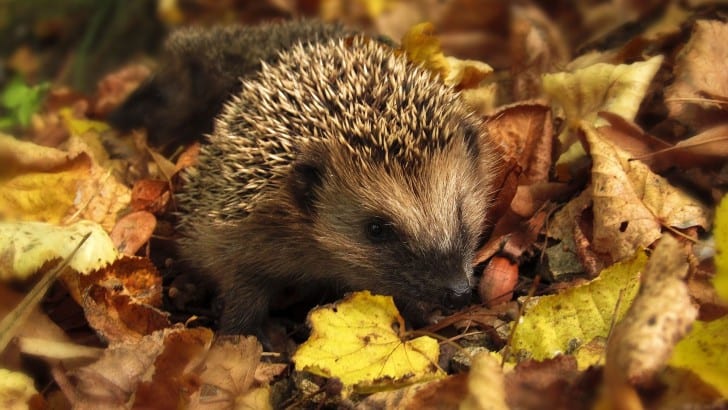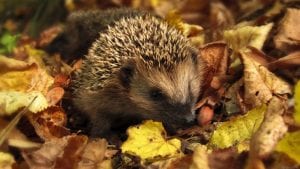 This week has less announcements than usual, possibly as a result of the US holding its breath as the presidential election result took longer than expected to emerge. Expect a flurry of announcements next week with some optimism returning slowly to the market.
New last week included SugarCRM acquiring its largest partner in the US, W-Systems and Enterprise Times also covered a partnership between Forter and FreedomPay. Salesforce lured a new head for its United Kingdom and Ireland region from Accenture in Zahra Bahrololoumi. Kimble Applications CEO Sean Hoban talked about how the company is looking to consolidate and continue growth in Europe and the US.
Pick of the Week
Odoo highlighted a recent German government initiative that will allow SMEs to get a significant discount on the deployment costs of digital technologies. For Odoo prospects, this equates to 50% of the costs of implementation. The aim of the German Ministry for Economy and Energy (BMWi) is to incentivise and support SMEs as they look to invest in new technology. The program, called Digital-Jetzt (Digital Now) and will provide funding for SMEs to invest in digital technologies.
The fund for 2020 is exhausted, but a new tranche of funds will be available from December 1st. Registering for access to the fund enables SMEs to partake in a monthly raffle that then allows them to submit applications. In total there is €203 million available and the program will run until 2023. The grants are available for two purposes:
To invest in digital technologies
To invest in the qualification of employees on digital topics.
Applying companies must be between 3 and 499 employees but can be from any industry. Companies need to complete several questions as part of a digitization plan, and there are other conditions attached to the projects involved.
Acquisitions
Coupa Software acquired LLamasoft, a leader in AI-powered supply chain design and planning for a purchase price of approximately $1.5 billion.
JDM Technology Group, the parent company of Computer Guidance Corporation, has acquired Maestro Technologies Inc, another ERP Vendor. Maestro develops and sells maestro(R) ERP construction management software and is based in Varennes, Quebec, Canada.
Appointments
BRYTER has hired Ross Moynihan as Global Director of Sales Development and Commercial Growth. Moynihan joins from Datadog where he ran the SDR division building it from 3 to 50 people.
Business
Alteryx has published strong Q3 2020 results. It ended the quarter with 6,955 customers, an increase of 241. Revenues were up 25% year over year to $129.7 million. Despite the growth, net income was $4.4 million, well above the $6.2 million net loss in Q3 2019.
Appian revealed that cloud subscription revenues increase by 40% year over year to $34.3 in its Q3 2020 results. Total revenue rose 17.3% to $77.3 million year over year in the quarter.
Domo's cloud-based modern analytics and BI platform have achieved SAP-certified integration with SAP HANA.
Kerridge Commercial Systems (KCS) has signed a global agreement with Phocas. The agreement will see data analytics software integrated with KCS applications. The agreement includes K8, One Office, Global, Datawright, LV / LM, EDP, MAM, AGP, inspHire, Current RMS, Integrity, IQ Retail, Navigator and Smart Distributor. The two companies already share 200 customers across the UK, South Africa, Europe and the USA. This agreement will see customers benefit from access to user-friendly data insights for improved visibility and decision making, providing a competitive edge.
NICE announced a new commercial offer to unattended RPA robots at no cost or commitment for two years, (and a discounted third year) to help organizations quickly power their business with the benefits RPA offers.
Rimini Street yet again turned in a positive set of results this week. Quarterly revenue was up 19.3% year over year to $82.5 million. Annual Recurring Revenue was $327 million for the 2020 third quarter, an increase of 18.6%. Revenue retention also remains stable at 92%
Salesforce published its annual equality update. The firm continues to drive equality, one of its core values across the organisation with a stated goal of: "Reaching 50% of our U.S. workforce made up of underrepresented groups (Women, Black, Latinx, Indigenous, Multiracial, LGBTQ+ employees, People with Disabilities, and Veterans) by 2023." It added two new goals and continues to rebalance pay each year.
SAP completed the acquisition of Emarsys this week.
Tyler Technologies published Q3 2020 results. Total revenues up 3.8% YoY to $285.7 million. Total bookings were $292 million, up 12.9% compared to the third quarter of 2019.
Upland unveiled record Q3 2020 results. Total revenue was $74.2 million, an increase of 35% from $55.1 million in the third quarter of 2019. Subscription and support revenue was $71.0 million, an increase of 39% from $51.1 million in the third quarter of 2019. Jack McDonald, Upland's chairman and chief executive officer, commented: "Our goal in 2021 is to achieve our acquisition targets while also generating substantial free cash flow."
Workato unveiled a new certification and training program called the Automation Institute. Completely online it aims to train people about automation using the Workato platform.
Workiva published Q3 2020 results. Revenues for Q3 were up year over year to $88.1 million an 18.8% rise. Cash reserves also rose with it now having $523.9 million. Revenue retention is 94.9%, with add on revenue this rises to 110%. Guidance for Q4 was in the range of $90.2 million to $90.7 million.
Customer
The Royal National Lifeboat Institution (RNLI) is now leveraging Aptean advanced routing and scheduling software to identify transport-related productivity improvements and efficiency savings.
Walmart has selected Coupa to upgrade its source-to-pay process.
Cold Spring Construction is leveraging the eCMS Interactive Data Inquiry BI&A Solution to leverage the data held in eCMS v4.1 ERP. Richard Forrestel, Jr, Treasurer, Cold Spring Construction commented: "With eCMS v.4.1, our entire team has quick, easy, and secure access to business-critical data from any device, anytime and anywhere. The benefits of our new information flow are rippling across the Cold Spring enterprise and you can see instances of enhanced productivity on a daily basis. I personally start out my day launching my iPad while sipping my coffee, and reviewing my real-time eCMS dashboard allowing me to proactively plan out my day and week."
Savoye, a customized logistics solutions engineering company, headquartered in France, has selected IFS ERP to replace a mix of legacy solutions. IFS Partner K4-U, part of the Kardol Group will deliver the implementation project.
Russell Roof Tiles is to upgrade its Infor single-tenant cloud solution to a multi-tenant cloud solution. Norsk Kylling, a Norwegian poultry producer, is to extend the use of Infor EAM to a new 40,000-square-meter state-of-the-art factory in Orkanger. It will work with Infor partner Prevas and has targeted Spring 2021 for completion of the project. Grupo Pardini, a leading health organization dedicated to diagnoses and preventive medicine in Brazil, has implemented Infor Cloverleaf.
The University of Greenwich is to implement Oracle Fusion Cloud Enterprise Resource Planning (ERP). This will integrate with the Oracle Cloud HCM System already in place.
Financial wellbeing service CredAbility has launched new mobile apps powered by the OutSystems application platform. Nikolaos Charalampous, Head of Product, CredAbility commented: "We wanted to move fast and work in an iterative and agile way to launch our product as quickly as possible, and OutSystems helped us achieve that. In addition, it's made it easier for us to deliver the services that enable CredAbility to stand out in a crowded marketplace, including incorporating other products, for example from lenders or energy companies, and create a seamless digital experience for our customers."
Olde Thompson successfully coped with a huge increase in demand thanks to its Plex solution. It used Plex DemandCaster Supply Chain Planning to forecast accurately and prepare for increased demand for its products during the pandemic.
This week Cetera Financial Group has selected Qualtrics CustomerXM.
SAP revealed five companies that have selected SAP Customer Experience solution as it targets the CX market. The five are Conforama Suisseb and De'Longhi SpA in Europe, Konica Minolta Business Solutions Asia (KMBSA) in Asia,  New Era Cap Company Inc. in the US and Renault Do Brasil in South America. It also celebrated wins for SAP Success Factors in the quarter naming Atento SA, Bahrain Airport Services (BAS), Garney Construction, MBO Partners Inc, Mingyang Smart Energy Group Co Ltd, and Rappi.
Product
Accelo revealed its latest product updates. These include the completion of the work on its new navigation and has issued several fixed for its recently launched reports module.
BrightHR has a new integration with Fintech disruptor, Starling Bank. From within the banking app, business leaders can see even more business information. Not just account information, but also real-time HR updates through integration with BrightHR.
Cezanne HR is now integrated with LinkedIn Talent Hub. It integrated the Talent acquisition solution with CezanneHR to provide an end to end employee lifecycle. It further automates the hiring cycle, increasing efficiency for HRIS users.
Ivanti has unveiled new capabilities for Ivanti Unified Endpoint Manager and Ivanti User Workspace Manager. It extends endpoint management features for Windows, Android, Mac, iOS and Linux devices
Keap announced a native integration to Zapier which enables further integrations to more than 2,000 other applications.
Oracle has launched Oracle Digital Experience for Communications, a suite of industry-specific applications to provide a cloud-based customer experience (CX) management solution.
Pipedrive has added new features to Insights, including Revenue Forecast reporting and the addition of products with Deal Reports. It now supports traditional Chinese. There is also improved integration with Zoom, enabling video calling from within Pipedrive.
Pipeliner unveiled CRM Cloud v3.7.0. The release includes updates to the import facility and improvements to the PandaDoc integration.
Sherpa has introduced a new calendar tool. Technicians are now able to schedule events and appointments in local or shared calendars. It also integrates with both Google Calendar and Office 365 Calendar.
Xero provided a roundup of October updates. It has split WorkflowMax and Xero Practice Manager, enabling separate logins to each. It is now possible to reconcile part payments using iOS, and it has added a capital gains tax worksheet to speed up Australian tax returns.
Research
ADP reported that presenteeism is an issue as staff feel obliged to come to work despite guidance to stay away. 54% of employees globally have felt pressure from their employer to come into work at some point during the pandemic. The younger the employee, the greater the pressure with only 25% of over 55s feeling pressure compared to 62% of the youngest workers.
The annual NICE inContact CX Transformation Benchmark finds more businesses offering chat and text. With 15% more companies offering self-service (43%), compared to the previous year. The survey looks at investment in CX and a shift to self-service from agent-assisted channels. Social media is growing in importance. However, while the use of AI is increasing, there is rising scepticism about the effectiveness of chatbots. Ninety per cent believe that chatbots need to get smarter before customers are willing to use them regularly, a rise from the previous year!
The Workforce Institute at UKG (Ultimate Kronos Group) has revealed findings specific to India from a global survey around physical safety, burnout and job stability. Findings included:
53% of Indian employees trust their employer more now than before the pandemic began.
46% of Indian employees feel that their organisation treated them with respect and integrity.
38% feel that their employer prioritised their emotional and mental wellbeing during the COVID-19 pandemic.
72% of Indian employees and business leaders said their organisations had taken at least some measures to guard against burnout.
36% wished organisations would act with more empathy.
Indians are less concerned with layoffs (32%) than employees elsewhere in the world. Other countries surveyed include China (44%), Mexico (41%), Canada (40%), and the US (37%).