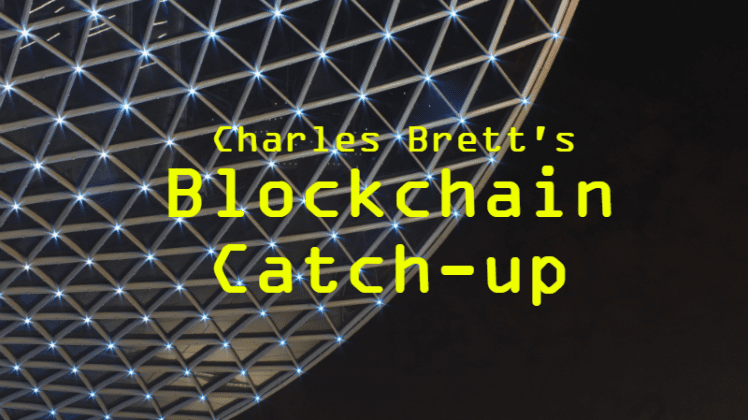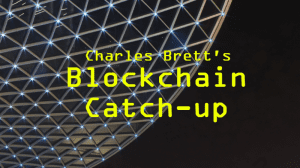 This is a Charles Brett's start-of-the-week Enterprise Times 'blockchain catch-up' for Week 43. Necessarily it is idiosyncratic and selective.
It is not intended to be comprehensive but does seek to highlight 'Quick Takes' on specific developments as well interesting pieces to read, a listing of some (not all) announcements/press releases and pointers to upcoming events.
Quick Takes – Charles Brett's Blockchain Catch-up Week 43
Prime Trust launches proprietary core banking software for fractional assets, including cryptocurrencies
Prime Trust, a vendor of B2B financial infrastructure platforms as well as support for custody and settlement of alternative assets, is now offering PrimeCore. This is a proprietary core consisting of support for accounting and customer asset management. In effect, it is a platform which means banks, trust companies and fintech businesses can support a range of services spanning custody, payment processing, BSA compliance, asset liquidity and transaction settlement.
Quick Take: For blockchain to penetrate the CEFI market, it needs software solutions to implement. PrimeCore operates as a secure, cloud-based SaaS accessible entirely via APIs). This should mean that a variety of financial services institutions – from banks to securities exchanges, from real estate to crowdfunding or even crypto exchanges – can add custody of fractionalised assets (to 18 decimal places) via a platform able to scale to meet demand, provide a custom backend experience and involve practical blockchain exploitation.
Mentat's SAP Connector for Algorand blockchain – paves way for enterprise integration
Mentat Innovations, an AI/blockchain solutions provider to enterprises is to develop an open-source SAP connector and Enablement API to the Algorand blockchain. Algorand, which offers an open-source, permissionless, pure proof-of-stake blockchain protocol for financial products, provides a blockchain purpose-designed for the enterprise type applications which Mentat's clients say they are planning to deploy on established software platforms like SAP. "We have been looking for a blockchain partner that can power efficiently fast and scalable enterprise distributed ledger and transactional applications. We are delighted to work with Algorand on building a solid bridge to real world enterprise applications on the SAP ecosystem," said George Cotsikis, CEO of Mentat Innovations.
Quick Take: Mentat says it chose Algorand as its preferred blockchain platform due to the scale, speed and security enabled by the Algorand protocol and by the flexibility provided by Algorand Smart Contract (ASC1) and Algorand Standard Asset functionality. This combination – of scale and flexibility – matters for enterprise adoption. As significant, this is an example of how traditional ERP (from vendors like SAP, Oracle, etc) can meld blockchain into solutions. That a third party, Mentat, is doing the work possibly makes it even more attractive.
7 pieces to read – Charles Brett's Blockchain Catch-up Week 43
Selected announcements/press releases – Charles Brett's Blockchain Catch-up Week 43
Selected upcoming events
Futurist Conference Digital — Canada's blockchain and emerging technologies event: November 11-12, 2020
Web Summit December 2-4th (tickets)
Virtual International Payments Course: December 2nd, 4th & 8th, 2020 – key principles, concepts, practices and current developments
Paris Blockchain Week summit launches hybrid event on December 9th & 10th, 2020 (more info here)
Crypto Finance Conference Returns to St. Moritz in January 2021
Blockchance Europe 2021 (July 7th-9th, 2021).