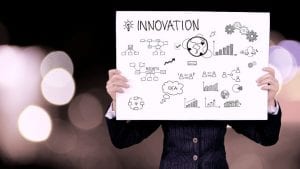 Brenock Technology has launched Idea Pipeline, a customer engagement platform that facilitates innovation within enterprises. Geoffrey Moore once commented: "Sustaining innovation is the lifeblood of any enterprise. It is the time when we capitalize upon, and recover from, all the disruptive change prior. Most of the operating profits in the world come from sustaining innovation. Much of the market capitalization gains, on the other hand, come from disruptive innovations."
Idea Pipeline seeks to create and help sustain that innovation. It enables organisations to crowdsource and manage ideas. Employees can submit ideas from their desktop or mobile device. Colleagues are then able to review and comment on ideas which helps to ensure the more innovative ones are highlighted faster. Employees are then able to vote on ideas to raise their visibility. Stakeholders can identify which ideas have the most potential and turn them into reality. Business Leaders can analyse staff engagement and can see trends in employee engagement.
Idea Pipeline has some innovative pricing. It is available free of charge for an unlimited number of users. Ideas are limited to 20 active ideas. Inappropriate, not accepted or deleted ideas or not included within this figure. Pricing then increases depending on the number of active ideas. $175 per month allows 200 total ideas. For $750 per month, a total of 750 ideas are enabled, and there is also SAML/Active directory integration. It allows organisations of any size to trial the solution and quickly identify whether it has value.
The solution
Once registered for the initial user, it is possible to import a user list to set up the solution for all employees rapidly. Unless the Active Directory integration is enabled, the administration is then a manual process. It is also possible to personalise the platform adding images and a corporate logo as well as a call to action for ideas.
Administrators start the process by creating a challenge against which ideas are created. These can time-bound challenges, enabling them to create weekly or monthly challenges for employees to raise ideas against. Each challenge can also have guidelines and criteria set against them. For example, if requesting cost-saving ideas, perhaps a minimum level of saving needs to be achieved.
Managers and employees can also create challenges to see if their colleagues can come up with ideas to solve them. Ideas can be liked, followed, commented on until the challenge is completed. Those that have sufficient likes become endorsed and are highlighted to the challenge owner. At that point, the challenge owner can track the idea through a design process. Current categories include research, design or completed. Administrators can create their own status to match their own innovation process, such as Service Design.
Origins of the Idea Pipeline
The platform was originally developed by Brenock Technology, LLC upon the request of one of its customers. It engaged Ric Pratte, president of Idea Pipeline, to help build the product as part of a standalone business unit from Brenock.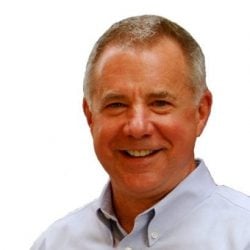 Pratte commented: "Giving employees a voice is one of the most beneficial ways to proactively improve the employee experience. Employees are the closest to customer issues and directly impacted by internal process challenges.
"Idea Pipeline shares the improvement responsibility to help make employees feel trusted and accountable. As an active continuous improvement program, the solution affects organizations' productivity and bottom lines. It's a cost-effective method to improve quality, increase revenue and improve customer satisfaction."
Brenock has traditionally developed software for marine and adjacent industries. It originally developed supply chain optimisation software for a global fast-food company. That heritage is obvious in a statement by Manus Walsh, president at Brenock. He stated "Expanding the availability of Idea Pipeline in our portfolio was an easy decision. We knew it could deliver broader value to marine leaders looking to strengthen their business and better engage crew members following the economic challenges of the global pandemic. We are eager to empower ports, shipping companies and vendors through a bottom-up approach to solve common challenges and uncover new opportunities openly."
Enterprise Times: What does this mean
In Enterprise Times view, this platform has a far wider use case against a much broader set of organisations. At the moment, without face to face meetings, innovation is, to an extent, hampered. Idea Pipeline might give a voice to everyone in an organisation and help to surface ideas that remain hidden.
Brenock will hope to leverage the partnership it formed with Tideworks Technology earlier this year to push Idea Pipeline to a wider audience within the cruise and marine sectors. However, coupled with the innovative pricing above and the need for innovation, this tool could quickly gain traction with a far wider audience.
While larger organisations may struggle without the Active Directory integration, an initial pilot within departments should be manageable. What is interesting about this solution is the wider potential. Companies could extend Idea Pipeline to customers or partners. While administration of that is currently onerous Idea Pipeline could extend integration through an API to CRM solutions. This is an intriguing solution that while it is in its first iteration has considerable potential.