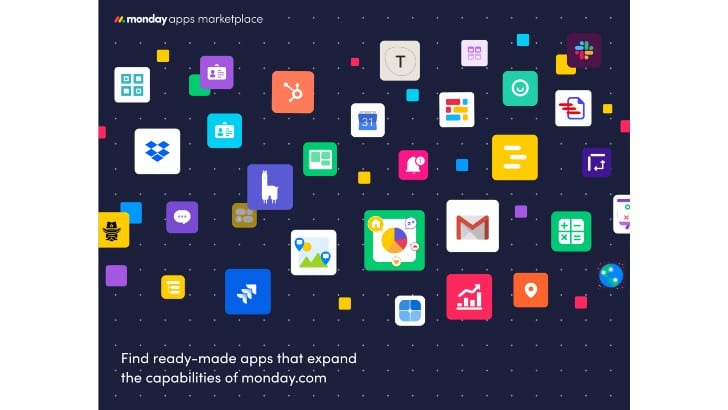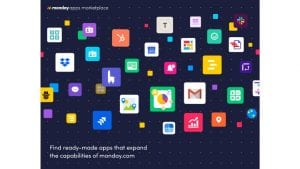 monday.com has launched an Apps marketplace to provide a platform for applications created using the Apps Framework it announced earlier this year. The marketplace provides a catalogue of applications, add-ons and integrations that customers can extend to build on their monday.com solution.
Eran Zinman, co-founder and CTO of monday.com commented: "The launch of the marketplace is an incredible step in building a truly flexible Work OS for our users. As we experience new teams and verticals using monday.com all the time, there is even more demand for extended functionalities to support varied use cases. There's no better way to achieve that than empowering our community to build and share whatever they dream of. Now, hundreds of thousands of teams can optimize and expand their own work, while builders have the opportunity to share their apps with our entire user base."
Applications, views and integrations
Initially, Monday.com claims there are over a hundred apps available, however, Enterprise Times only identified 78. These are filtered by seven main categories:
CRM (13)
Team management (12)
Productivity & Efficiency (32)
Integrations (40)
Collaboration (24)
Reporting & Analytics (17)
Import & Export (16)
Note that some applications fall into multiple categories. Many of the apps are free to install, and some third-party apps offer free trials such as Eazyform and Unito. Others are Freemium such as Typeform. For app vendors, this gives them a platform to show their solutions, it is possible to have solutions featured, but unclear how that is achieved, or even how to add an application to the marketplace.
Joaquim Lecha, CEO at Typeform, commented: "The monday apps marketplace gives us the optimal platform to reach new users and help them get the data they need. In building an App on the marketplace, our business capabilities are extended by turning Typeform responses into leads, orders, feedback, and tasks, all within the monday.com Work OS."
Each marketplace entry has several pertinent pieces of information. These include:
A description
Permissions required by the app, for example, access to profile or boards
Developer information including links to their website, support and contact email
Access to the privacy policy of the developer
The entry also shows how many installs have been completed by other users and an option to report the entry.
Enterprise Times: What does this mean
The apps marketplace is still in beta, and monday.com expect to add more features in the coming months. One of these is monetization through the platform. At the moment, app vendors need to charge separately from the marketplace. monday.com called this out and will soon release it as a feature.
It is missing any reviews or star rating for apps. This means that just because an application has been downloaded a lot of times does not mean that it is useful to those organisations. There is also no information about when an app was released onto the marketplace or any release information about the solutions. These are all things that monday.com could add in the future.
This is a major step forward for monday.com and allows it to demonstrate the extensibility of its platform. It will also provide users with a single location to identify the integrations and applications they need. The marketplace is already popular, attracting 8,500 weekly use cases four weeks after it was first made available. As it develops and adds functionality to the marketplace customers will start reaping the benefits.