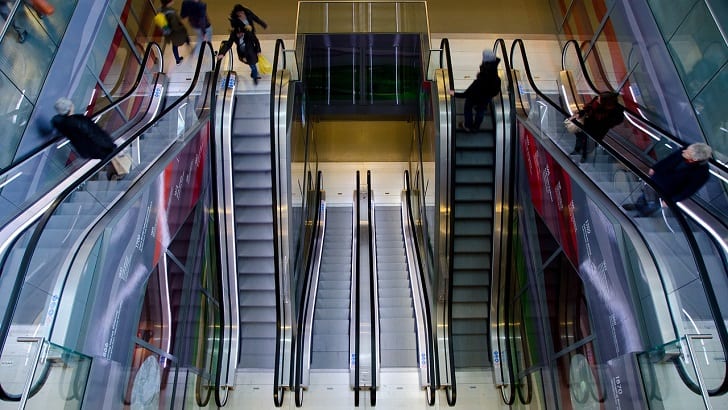 Retail and eCommerce highlights this week include: Former government minster, Jo Johnson has been appointed to Tech Nation board of directors. Information Builders' rich, data-centric portfolio augments TIBCO's connected intelligence platform to drive innovation. Hyland, completed its acquisition of Alfresco, a content services platform and solutions provider. The US Department of Justice, along with eleven states have filed a civil lawsuit against Google for unlawfully maintaining a monopoly in general search services and search advertising.
Jo Johnson appointed to Tech Nation Board of Directors
Tech Nation, the growth platform for tech companies and leaders, announces a new Director to join the Board, Jo Johnson.
Jo Johnson brings his extensive experience in the science & technology, education and creative industries, as well as from academia and government. He is Chairman of education software and services group Tes Global and of Access Creative, the largest independent provider of training for the creative industries. He is a Senior Fellow at the Harvard Kennedy School and President's Professorial Fellow at King's College London. A member of Parliament between 2010-2019, Jo held prominent positions in Government under three Prime Ministers, including Head of the No10 Downing Street Policy Unit and Minister of State, attending Cabinet, for Universities, Science & Innovation.
The announcement comes as Tech Nation works to deliver ambitious plans to unlock the growth potential of 1,000 scaling Digital leadership teams across the UK. In the economic fall-out of COVID-19, it has never been more important to accelerate the growth of the tech sector, and to ensure that the UK remains the best place in the world to scale a tech business. UK tech is already worth £186bn to the economy (2019) and was growing 6x faster than the rest of the economy pre-Covid, generating highly-paid and well-skilled jobs. Advertised roles in the sector have grown 36% since June, with over 90,000 jobs advertised a week in August.
TIBCO announces agreement to acquire Information Builders
TIBCO Software Inc., an enterprise data provider is to acquire Information Builders, Inc (ibi), a leading data and analytics software company. ibi has an extensive product portfolio and trusted data-driven solutions that are at the core of digital transformation. Its data management and analytics capabilities will augment TIBCO's Connected Intelligence platform to more deeply address customers' end-to-end needs.
ibi helps organisations manage complex and disconnected data so they can build, embed, and automate intelligence in everything they do. With a shared focus on customer excellence and innovation, TIBCO and ibi will partner with customers to transform their business and drive sustainable innovation.
ibi's leading data quality, preparation, and integration products will support the TIBCO Any Data Hub and Responsive Application Mesh strategies. In addition, TIBCO's Hyperconverged Analytics strategy will be enriched with the infusion of ibi's leading analytics solution, WebFOCUS.
Millions of people worldwide use ibi-powered software every day across the Healthcare, Financial Services, Public Sector, Manufacturing, Transportation and Logistics, and Retail industries. ibi solutions have received more than 40 awards for Outstanding Customer Service and Support, including ones for a Cloud BI and Technology Innovation.
The transaction remains subject to customary conditions and certain regulatory approvals, and TIBCO expects the transaction to close during its first quarter of fiscal year 2021.
Hyland completes acquisition of Alfresco
Hyland, a content services provider, has completed its acquisition of Alfresco, a content services platform and solutions provider. The successful transaction close brings the entire Alfresco business, including all technology and products, under Hyland.
The acquisition furthers Hyland's vision to become the world's leading content services provider. The acquisition expands its global footprint with additional customers, partners and employees with extensive industry experience. The addition of Alfresco's solutions augments Hyland's range of content services offerings. It also provides new opportunities to engage with the open-source community for product innovation.
Leveraging a comprehensive content services portfolio available — including Hyland RPA, intelligent capture offerings, healthcare enterprise imaging and more. Customers have access to flexible, low-code technology that will grow with them into the future.
Future Alfresco versions will enable customers to seamlessly leverage other areas of the Hyland portfolio. These include Hyland Experience Platform (HxP) — the recently launched, next-generation, cloud-based platform. In addition to the newly developed HxP components, such as Hyland Experience Capture.
Hyland is a leading content services provider that enables thousands of organisations to deliver better experiences to the people they serve. Find us at Hyland.com.
US Attorney General brings anti competition lawsuit against Google
The US Department of Justice, along with eleven states have filed a civil lawsuit against Google for unlawfully maintaining a monopoly in general search services and search advertising. The lawsuit says this is in violation of the US antitrust laws.
Millions of Americans rely on the Internet and online platforms for their daily lives. For years, there have been broad concerns about business practices leading to massive concentrations of economic power in the digital economy. Hearing those concerns, Attorney General William Barr has examined whether technology markets are deprived of free, fair, and open competition.
The Department of Justice formally opened a review of online market-leading platforms in July 2019. One part of this review is the Antitrust Division's investigation of Google. The Antitrust Division collected evidence that Google no longer competes only on the merits but instead uses its monopoly power. The company is accused of locking up key pathways to search on mobile phones, browsers, and next generation devices. This deprives rivals of distribution and scale. The end result is that no one can feasibly challenge Google's dominance in search and search advertising.
Lack of competition
This lack of competition harms users, advertisers, and small businesses in the form of fewer choices. Reduced quality (including on metrics like privacy), higher advertising prices, and less innovation.
The complaint filed against Google is based on violations of the US antitrust laws. It is separate and distinct from concerns raised about content moderation and political censorship by online platforms. The department listened to myriad public concerns about how online platforms fail their users.
While many of the concerns heard were competition-related, others were not. These included online child exploitation, public safety, and censorship. Outside the Antitrust Division, the Department considered these issues separately, including by advocating for Section 230 legislative reforms. The antitrust investigation of Google is based on traditional antitrust principles and aimed at promoting consumer welfare through robust competition.
Intellimize raises $12M to accelerate intelligent website optimisation
Intellimize, an AI-driven, intelligent website optimisation company, has raised $12 million in additional funding. The company plans to help medium-to enterprise-scale businesses increase revenue, customers, and sales leads. This is achieved by using machine learning to tailor visitor experiences on their websites.
Intellimize uses machine learning to optimise the individual steps of each unique buyer's journey in real time. It automatically adjusts web pages in response to changes in the buyer behaviour. over time, delivering an average of 46% lift in online conversions.
The news about Intellimize is traveling fast among senior marketers. Snowflake, Sumo Logic, Bill.com, Tableau, Unilever Prestige, and Chrome River joining the growing list of Intellimize's customers.