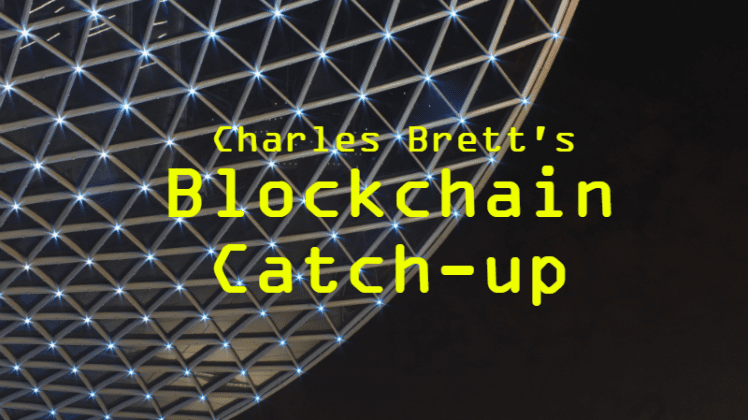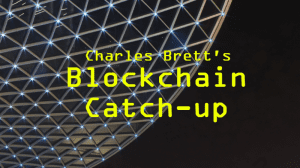 This is a Charles Brett's start-of-the-week Enterprise Times 'blockchain catch-up' for Week 41. Necessarily it is idiosyncratic and selective.
It is not intended to be comprehensive but does seek to highlight 'Quick Takes' on specific developments as well interesting pieces to read, a listing of some (not all) announcements/press releases and pointers to upcoming events.
Quick Takes – Charles Brett's Blockchain Catch-up Week 41
TCS launches blockchain quality engineering services suite
Tata Consultancy Services (TCS) has introduced a composite quality engineering (QE) service for blockchain applications. It calls this 'TCS Blockchain QE Services' and it combines smart contract auditing with cloud deployment design, API audits, and usability testing. The objective is to help enterprises safeguard against security, privacy and reliability threats.
Quick Take: By leveraging its experience with (and the capabilities of) its engineering and transformation platform, the new services seek to cater for a wide variety of application types running on a range of blockchain platforms. According to TCS its approach 'reimagines testing by leveraging methods developed from its proven Quality Engineering Platform ecosystem'.
Of specific relevance to enterprises is that TCS can provide smart contract testing services in order to minimise vulnerabilities in the business logic codified in the tested smart contracts. TCS claims it can also ring-fence an entire blockchain solution at the protocol and ecosystem level – to ensure safety and security of applications.
IBM and R3 to expand blockchain capabilities and services across hybrid cloud
R3 has introduced a new open (beta) program to bring Corda Enterprise to IBM LinuxONE. This will run across the hybrid cloud—both on-premises and the IBM Cloud—delivered via IBM Cloud Hyper Protect Services. This 'R3 on IBM LinuxONE beta program' will open on November 2, 2020, be available on IBM Cloud and on-premises and IBM/R3 expect general availability in Q1 2021.
Quick Take: Enterprises, especially those in regulated industries, increasingly look to build blockchain solutions with advanced security and data privacy features. A key concern remains, however, performance.
For enterprises with highly sensitive data and workloads – such as digital identity, digital assets, central bank digital currencies, tokens, payments information or smart contracts being spread across hybrid cloud environments – IBM believes LinuxONE provides a highly secured platform certified to meet the highest level of security certification commercially available. This could extend enterprise confidence in blockchain. As important – while Corda Enterprise will come to LinuxONE IBM will launch Corda Enterprise services offerings. Hence the partnership…
To read – Charles Brett's Blockchain Catch-up Week 41
Selected announcements/press releases – Charles Brett's Blockchain Catch-up Week 41
Selected upcoming events