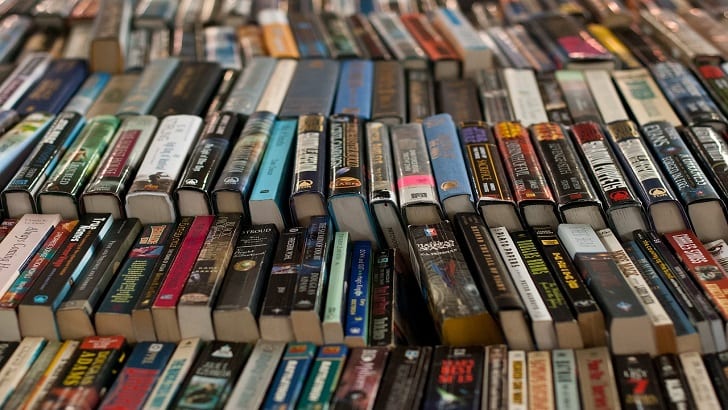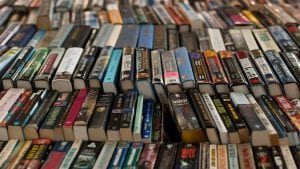 Retail and eCommerce highlights this week include: Inoapps grows public sector division with £12m in new contracts. Upfluence and Klaviyo Partner to Deliver Smarter Customer Targeting Campaigns with Significantly Higher ROI to eCommerce Brands. Infosys Completes the purchase of Kaleidoscope Innovation, Rocket Mortgage introduces new tech platform to empower real estate agents.
Inoapps grows public sector division contract win
Inoapps, an Oracle Platinum Partner, has significantly grown its public sector business after securing more than £12m in new revenue from local authorities and other public bodies throughout the UK.
The company is one of the UK's largest independent Oracle consultancy firms and was appointed to the government's G-Cloud framework. The framework allows UK public sector bodies to procure cloud computing services from a preferred supplier. The company has supported a growing list of new clients including the Housing Ombudsman and the Office of Rail & Road. It has also provided support to the London borough authorities of Newham, Havering and Thurrock.
The increase in work for public bodies is a result of mounting pressure from the government to pursue a Cloud First strategy. There are a growing number of organisations opting for transformational Oracle Cloud projects implemented by Inoapps. Projects are supported by the business's change management services.
Klaviyo and Upfluence form a partnership to identify influencers at scale.
Upfluence Software has announced it's integration with Klaviyo – a marketing platform known for accelerating revenue. Upfluence is an all-in-one SaaS firm that helps brands and agencies identify, contact, manage and analyse their influencers at scale.
The new partnership combines data points from Upfluence to enrich customer communication. It also delivers multiple game-changing benefits to eCommerce brands.
Most notably, Upfluence's free integration with Klaviyo boosts eCommerce marketing processes by exponentially improving insight and targeting.
With more than 4M+ influencers in their database, Upfluence provides an integrated platform that lets brands identify their influential customers. Brands can then engage them through advanced affiliation programs, and effectively track results.
The partnership
The new partnership between Upfluence and Klaviyo allows eCommerce brands to:
Import influencer data points from the Upfluence database to enrich customer profiles. Brands can then send influencers, captured with Upfluence Live Capture, directly to lists in a Klaviyo account.
Use Upfluence's advanced segmentation to easily identify their most influential customers. Using this previously unattainable data, create valuable new audience segments, automated mailing flows, and automated campaigns.
Enrich customer profiles with social data and use these insights to personalise Klaviyo marketing. This allows the creation of valuable, highly-targeted communications.
With amplified data, eCommerce brands can identify their most influential customers and send them highly targeted email marketing campaigns to start a conversation and turn them into brand ambassadors (amplified ambassador identification).
Infosys Completes buys Kaleidoscope Innovation
Infosys, a provider in next-generation digital services and consulting, has completed the acquisition of Kaleidoscope Innovation. Kaleidoscope is a full-spectrum product design, development and insights firm. The company innovates across medical, consumer and industrial markets, bolstering capabilities in the design of smart products. This acquisition follows the announcement the company made on September 03, 2020. The acquisition further aims to revolutionise patient care, treatment, diagnostics and consumer health, across the world.
With Kaleidoscope Innovation, Infosys will further strengthen its digital offerings and also its workforce. Infosys has acquired a diverse talent pool with extensive knowledge of design and engineering. Kaleidoscope leverages an understanding of clinical environments. It also has strong product development capabilities across domains, and a consultancy-style approach addressing human factors, product design, UI/UX design, research & insight, development and visualisation. It serves a marquee and diversified customer base with state of the art, in-house labs, 3D design environments and customer experience centres.
Rocket Mortgage launches a new platform to support real estate agents
Rocket Companies launched "Rocket Pro Insight", a new technology platform providing real estate agents real-time updates on the status of their clients' mortgages. Through both a website and mobile app, real estate professionals will have transparency into the loan experience. They are now able to see where each loan is in the process, the terms of their clients' loans, if additional documentation is needed and when it will close.
The Rocket Mortgage team performed extensive research, asking agents what they need to improve the home buying experience for their clients. The number one answer was 'insight.' Rocket Pro Insight allows agents to quickly and easily check the status of the mortgage. Agents get the visibility to ensure the process is moving smoothly and will be ready for closing on time.
In addition to information regarding the mortgage process, Rocket Pro Insight allows agents to adjust their client's approval letter within the client's approved range. This is an important tool when negotiating offers. Also, if a real estate professional sees a key document is needed, the agent can upload it for the client.
Joining the Rocket Pro Insight platform is extremely easy. Rocket Mortgage clients can simply grant their agent access at any time, or real estate professionals can request to be connected – with the client's approval.