At the industry's first open virtual conference organized by TigerGraph Graph + AI World 2020, TigerGraph made several announcements. These included a new free TigerGraph Enterprise edition and two new partnerships. Enterprise Times spoke to Gaurav Deshpande, VP Marketing at TigerGraph and Todd Blaschka CCO, TigerGraph about them before the event.
Free TigerGraph Enterprise Edition
The new free on-premise deployment is now available for customers looking to test out Graph database technology. According to Blaschka, this came about due to customer demand. Earlier this year TigerGraph announced a free tier for its TigerGraph Cloud solution to enable organisations to try before they buy. Blaschka noted that several customers were unable to place their data onto the public cloud and wanted the opportunity to test out the solution with a version installed on-premises.
The free version, both cloud and on-premise used TigerGraph 3.0, but users are limited to a 50GB Graph database. TigerGraph believes that this is the equivalent to a 150Gb database in competing solutions. The free tier of TigerGraph Cloud now offers all the features of TigerGraph 3.0 with no-code functionality, no-code migration from Relational DB, and no-code graph analytics with visual query builder.
Community support to underpin free version
Support for the free version is available from the TigerGraph community; enterprise users receive paid TigerGraph support with an SLA. Prospects can also leverage the free training resources on the TigerGraph site. Users are also able to attain certification free of charge.
Enterprise Times asked TigerGraph what the minimum specification for the free version is and will update the article when the information is received.
"Our minimum configuration is 4 core and 8 GB RAM. Recommended is 8 core CPU, memory is data dependent with 8 GB RAM to start."
Dr Yu Xu, founder and CEO of TigerGraph, commented: "TigerGraph is setting the new standard for graph analytics and working to enable today's enterprises to innovate with AI and machine learning applications.
"We listened to our customers and their feedback. While the Developer Edition earned high praise, customers asked for no feature restrictions, such as single-server only or no backup. They want to experience the enterprise features, including continuous availability and security like our customers can do with TigerGraph Cloud free tier to test and build an application. As graph algorithms increase context for AI and ML, customers will be able to build more accurate models and increase the predictive power of existing data."
The marriage of hardware and Graph database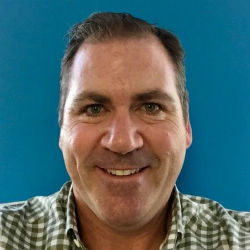 TigerGraph also announced two significant partnerships at the event. The first with hardware manufacturer Xilinx. According to Blaschka, this came about as a customer wanted to improve the performance of its analytics solution and investigated with Xilinx how it could improve performance.
Dan Gibbons, vice president, Datacenter Software and Compute Solutions Development, at Xilinx Inc commented: "The Xilinx and TigerGraph partnership forms a next-generation machine learning solution that unites cutting edge hardware with graph analytics on connected data to solve real-world problems.
"TigerGraph and Xilinx understand that these forward-looking technologies have true human relevance — from understanding and planning a patient's wellness journey to identifying which groups of users may be part of a fraud or money laundering ring. TigerGraph is the leading scalable graph database for the enterprise that provides in-database machine learning for delivering next-generation solutions — and solving problems — within all industries."
Hardware accelerators to boost machine-learning
Xilinx has developed two hardware-accelerated machine learning solutions. These combine Xilinx's Alveo U50 accelerator card with TigerGraph's graph database and analytics platform. They solve two different use cases:
A recommendation engine that uses the Cosine similarity algorithm to identify similar customers based on purchasing and behavioural patterns in near real-time
A fraud detection system that leverage the Louvain community detection algorithm to detect fraudsters and money launderers for financial services company, again in real-time.
According to Blaschka, TigerGraph is also working with other hardware vendors. Similar dedicated solutions are likely to follow within the next year. Pricing is not yet available and will be published by Xilinx when the product is generally available.
Vertical solutions from Expero
TigerGraph has also partnered with Expero to provide vertical industry solutions that are ready for use by business users. TigerGraph is looking for partners to deliver democratization of Graph technology those easy to use customised solutions for different industries. This is a general approach, according to Blaschka.
The company will leverage its partner network to deliver similar solutions in the future. It will not ignore a vertical industry strategy itself and will supports partners with features in the core product where they are needed. Blaschka did not rule out creating its own verticalized solutions in the future, and TigerGraph already targets certain industries.
The two initial solutions from Expero address two use cases:
Fraud Alert Management: The Expero process follows a five-step process to detect, solve, document, prevent and repeat.
Customer 360: Which analyses the customer journey supporting acquisition, retention and growth of customers.
Expero is likely to add more with its site highlighting Supply Chain solutions as well.
Enterprise Times: What does this mean
In some ways, TigerGraph has taken a reverse approach from some other vendors. For example, RapidMiner's initial growth was boosted by a free on-premises version of its analytics solution. This announcement offers access to a far wider audience for Graph database technology. If its on-premise solution is as successful as its cloud deployment, then it may see a burst of new growth. If it can reach a wider audience for its technology and training, this also bodes well for the future.
The announcement with Xilinx is also interesting. The combination of hardware and software working together to deliver better outcomes is straight from the Oracle playbook. The partnership with Xilinx is more focused and has the potential to deliver a competitive edge for TigerGraph. In the security and finance services markets, this new combination could prove significant in their fight against crime.