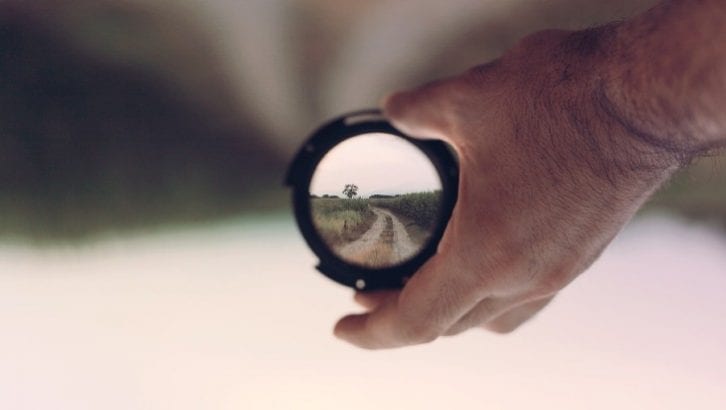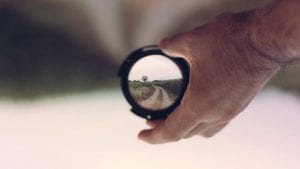 Acumatica in investing in its presence in the UK market. Historically it has worked solely through channel partners, its current agreement with Visma to sell Visma.net (a white-labelled version of Acumatica) does not extend to the UK. Hitherto it has had a small number of small partners including Tascoli and Arcus Universe Ltd. It has now signed up Pinnacle a larger UK ISV with more than 120 employees and an active Sage and Microsoft partner. Pinnacle has decided to go with Acumatica for its ERP solution rather than Sage Intacct. Despite Sage Intacct launching in the UK late last year.
Enterprise Times spoke to Jon Roskill, CEO Acumatica about the announcement. Acumatica is also hiring a local team (LinkedIn shows it only has a single employee currently) and is leveraging the IFS premises. Acumatica shares an owner in EQT. Though recently a share of IFS was sold to another PE company, it hasn't impacted the relationship according to Roskill.
Acumatica is a mature multi-national cloud-based ERP that targets small to medium-sized companies. Roskill sees it competing head-to-head with Oracle NetSuite and targeting the large number of companies that are still using on-premise versions of Microsoft and Sage software. Roskill commented: "There is strong interest in ERP delivered over the cloud in the UK  and the market is very fragmented, with a large variety of legacy ERP vendors. The demand from prospective customers and partners for a cloud-based Acumatica product was quite clear, even overwhelming."
Who is Pinnacle?
Pinnacle is a successful VAR working across the UK with several multi-national customers. It was awarded Sage 200cloud Business Partner of the Year for the sixth consecutive year in 2019. However, it was looking for a cloud solution that would meet the requirements of its 1,000 SME customer base and similar businesses in the UK and Ireland.
James Spencer, managing director of Pinnacle explained how the new partnership came about saying: "We had a gap in our solution portfolio for an all-encompassing cloud ERP solution, and after reviewing the market offerings we chose Acumatica. We have been tracking Acumatica for several years and were impressed by the advanced technology on which Acumatica has been designed, delivering adaptable cloud and mobile technology.
"Since the acquisition by EQT last August, we now see much broader investment and dedication to the UK. We attended the annual Acumatica Summit in Las Vegas in January and were really impressed with the comprehensiveness of the Acumatica solution and their customer-friendly culture. Pinnacle is very proud to be a part of the Acumatica channel in the UK."
Pinnacle has an impressive list of customers using Sage solutions including Ulster Rugby, Pukka Pads, and GCC facilities management. While it has two Acumatica case studies on its site neither were implemented by Pinnacle.
Acumatica targets Sage customers
Will the new partnership with Acumatica damage the relationship with Sage? Potentially, while Acumatica has a wider selection of industries it targets, there is an overlap, especially in services and distribution. Will it continue to offer Sage200cloud and for how long?
Roskill feels that Acumatica has a massive advantage over Sage in the cloud ERP for distribution market. He said: "In the UK, you know, Sage 200, Sage 500 are large bases with at least 60% of their customers have heavy wholesale distribution, ecommerce requirements, and or manufacturing requirements. What has happened is Sage (Intacct)  has been promising for many years that there would be a distribution component to Intacct, more than eight years at this point. Everybody in the US gave up on that. Four years ago, the last Sage partner holdout in North America, of any significance, picked up Acumatica. This is what you can expect in the UK. We're going to come in hard in the UK, and we're going to fulfil the demand that's been left unfulfilled by Sage."
To achieve that, Acumatica hosted its solution in an AWS UK Data centre, though its back up centre is on the East coast currently. This may concern some customers, but if Acumatica gets a bigger share of the market that is likely to change. Roskill is rightly proud of the uptime the company is achieving, with a proven failover following a recent Amazon outage. With an SLA of 99.9%, he noted that in H1 2020 Acumatica achieved 99.9975% uptime, which is impressive.
Why now?
Why the UK now? It changed after Acumatica attended the IFS World Conference in Boston. Roskill formed better relationships with IFS and its partners. Acumatica is now leveraging the office space that IFS has in the UK. It is also hiring a country general manager and presumably adding more members to its team there. It is also funding some marketing initiatives in the UK, beyond what the partners do. Importantly it already has some useful documentation for the UK market including a blog about how to implement its ERP solution. Notably, it already supports some Making Tax Digital functionality and is listed as approved on the HMRC website, though the entries are by partners rather than Acumatica, that should now change.
Pinnacle is just the start according to Roskill. He revealed that Acumatica will add more Sage, and legacy Microsoft Dynamics partners to its list of UK channel partners. With a product that is ready to go, this will provide a significant challenge for Sage Intacct and Oracle NetSuite. Both of which Roskill clearly likes to target.
Enterprise Times: What does this mean
This is a significant move for the UK market. Until now Acumatica has gained some traction through its existing smaller partners and internet searches. It now has a major focus on the UK market, with limited multi-national, multi-tenant cloud ERP competitors. What is key is for Acumatica to win over the channel partners and customers from legacy on-premise vendors. It could become a significant player in the mid-market in the UK. It will certainly present a challenge to firms such as Infor and Epicor striving to cloudify their on-premises customers.
What is interesting is the Acumatica approach is not to sell direct.  This means that it is unlikely to compete against sister company IFS, which targets larger companies. Enterprise tends to prefer having a direct relationship with vendors. This means that the two will rarely conflict on deals. Organisations are likely to see and hear more about Acumatica in the UK in the coming months.