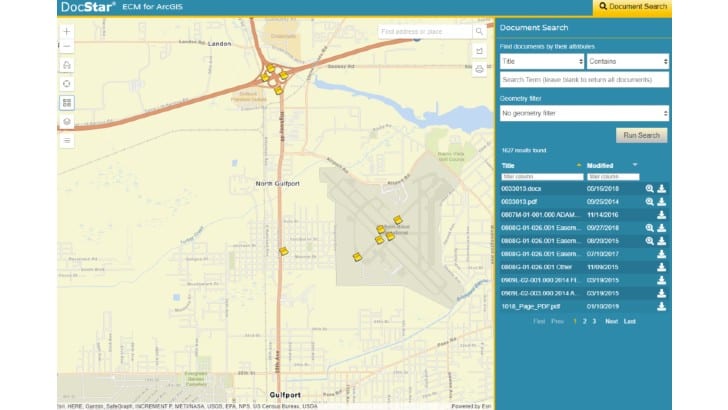 Epicor has made generally available a new connector between DocStar and ArcGIS. It enables the Enterprise Content Management solution to access the spatial data held with the ArcGIS. This opens up the ability to link documents and data held within the document to specific geo-locations.
Using ArcGIS, data from DocStar, a relevant map, with locations highlighted are combined in a single browser view.  Furthermore, once connected, the user can display the document and related map information. They can then interact with the map and view the different geographical layers available within ArcGIS.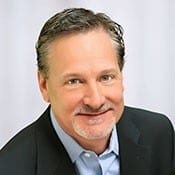 Greg Cooke, senior director, sales, DocStar ECM, commented: "Our new connector greatly simplifies document retrieval and management for organizations using ArcGIS. For example, a company that owns and operates mobile cell phone towers can click on a tower location on a map and see all the documents related to that location, such as equipment specifications, service and repair orders, schematics and the like. 
"A building owner can review assets from the top of the building to the subterranean level and download related documents in either a PDF or the native format.  This tool helps organizations make more immediate and informed data-driven decisions."
DocStar ECM for Esri ArcGIS
The connector delivers several benefits to users of both systems:
Retrieve documents linked to map locations with a simple click. For example, a real estate agent can see which properties they have available for sale. They can then quickly retrieve the information in a specific area.
Users can spatially index documents on a map. A maintenance manager can quickly see faults raised on a map and spot trending issues.
Select a map area to find all related documents using a polygon drawing tool.
Preview documents alongside the map view, and then open the full document in DocStar or update geographic information if it needs correcting or updating.
There are many use cases for this connector. David Hansen, chief executive officer of GEO Jobe,  an Esri Gold Partner and a leading provider of ArcGIS solutions. "The DocStar platform is a game-changer for organizations that want easy-to-use access to documents as part of their GIS toolset. Our customers are leveraging the power of GIS technology to become more efficient and make better business decisions. DocStar complements this by linking GIS maps and data.  Since it can be deployed both on-premises and in the cloud, we believe it's well-positioned in the ArcGIS Marketplace."   
To take advantage of the DocStar ECM for Esri ArcGIS, users will need Esri ArcGIS Enterprise version 10.4+ or an ArcGIS Online organisation and DocStar ECM 19.1 or higher. The connector is available as a SaaS subscription or software licence. Pricing was not available. While Hansen mentions the ArcGIS marketplace, as of writing DocStar is not yet listed on there, something that Epicor should swiftly rectify.
Enterprise Times: What does this mean
Combining the power of a Geographic Information System and a content management solution is not new. ArcGIS has existing integrations to several Enterprise applications including Microsoft Power BI, Excel, SAP S/4HANA and Autodesk. For DocStar users, this offers some significant opportunities. While the analysis of documents can provide some insights, having an integration with a GIS solution enables users to have a spatial view of information.
As the saying goes, a picture can say a thousand words. Ultimately this means that once connected users can gain significant efficiency savings and business insights from the combination.