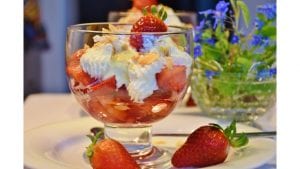 The global pandemic continues to dominate the news cycle, often pushing both Brexit and the Presidential election from the front pages. Companies continue to investigate and adapt.
In a slight change of format, we have highlighted a pick of the week below. Other key product news this week included:
Pick of the week
Ever wanted more leadership training? Skillsoft announced Leadercamp: The Art of Great Consulting. This free four-day program is designed to accelerate and transform consulting careers. Christie Lindor, author of The MECE Muse, will lead a four-day twelve-hour course starting on 21st July. Registration is open, and the course is based on Lindor's book.
Mark Onisk, chief content officer of Skillsoft commented: "As we continue to adjust to our new normal, we feel it is imperative to continue to offer these Leadercamps in different fields of study to inspire and fuel ongoing skill development. With the introduction of a Leadercamp on The Art of Great Consulting, we are empowering participants to accelerate their consulting career through compelling instruction, rich group activities, and access to a deep library of award-winning learning resources that help sustain professional growth long after the Leadercamp concludes."
Acquisition
Akerna announced that it completed the acquisition of Ample Organics for CAD$7.5 million in cash and approximately 3.3 million shares exchangeable into an equivalent number of Akerna common stock.
Brillio announced the acquisition of Cognetik. Raj Mamodia, Founder and CEO of Brillio, commented: "This marks a significant milestone in Brillio's growth journey, which continues its forward momentum even in a challenging market. The industry depth and experience Cognetik brings in advanced analytics, particularly in the areas of customer experience personalization and web analytics, along with Brillio's existing strength in data science and data engineering, will ensure our customers leverage insights from data and become more relevant than ever." Terms were not disclosed.
DocuSign announced the acquisition of Liveoak Technologies for $38 million in an all-stock transaction. Liveoak Technologies provides a secure agreement collaboration platform will become part of the Agreement Cloud suite.
Freshworks completed the acquisition of Flint, a leading IT orchestration and cloud management platform. Terms were not disclosed.
Microsoft announced the acquisition of Orions Systems. Orions Systems is a pioneer in the development of large-scale, hybrid, smart vision systems focused on "human-in-the-loop" machine teaching combined with services that can adapt to running on a single device or scale to address large scale edge-to-cloud network topologies.
Planview announced the acquisition of Aptage. Greg Gilmore, CEO of Planview, explained why: "Aptage's innovative AI/ML technology creates insights into project value and delivery risk, improving and strengthening the strategy to delivery pipeline. We're excited to welcome Aptage into the Planview family and bring this expertise to our customers." Terms were not disclosed but Planview customers can expect to see Aptage AI/ML IP embedded in the platform later in 2020.
Appointment
EBP named Angélique Giron as Director of Human Resources. She was promoted after the departure of Kellie Desmicht. Giron joined the company in 2016, before that, she worked in HR leadership roles at Betclic Group and SFR. She was also head of recruitment at EBP between 2013 and 2016.
SAP has appointed Anuj Kapur as president, Corporate Development & Strategy. He was previously chief strategy officer at Cisco.
ServiceNow has appointed Paul Smith as Senior Vice President and General Manager, EMEA. He joins from Salesforce where he was Executive Vice President and UK General Manager.
Business
Chartered accountants, Direct Peak, have joined the Chaser partner program to resell and implement its cloud-based credit control software.
Cornerstone OnDemand announced earned ISO/IEC 27001:2005 certification for its unified talent management suite. Mark Goldin, chief technology officer for Cornerstone OnDemand commented: "Some of the world's biggest global brands trust Cornerstone OnDemand with their data, so handling information in a highly secure manner is at the center of Cornerstone's business. The ISO 27001 certification is an important differentiator for us. It shows our clients and employees that we take security very seriously and that the security and management practices we have in place are of the highest standards and continue to improve."
Docebo is to embed its AI-powered online learning platform within the MHR solution. Commenting on the new partnership Anton Roe, Chief Executive Officer at MHR, said: "Our aim is to improve people management processes for our customers through technology, and a vital part of that is workforce learning and development. By partnering with Docebo, we can pass on faster, more efficient and more streamlined learning opportunities to our customers and their people. We're excited about the possibilities this brings."
Qualtrics and Korn Ferry announced a significant expansion of their strategic partnership to elevate employee listening. Korn Ferry's proprietary "Engaged Performance" framework and research is now integrated into the Qualtrics XM Platform. Qualtrics also launched the Qualtrics XM Institute, the only community and resource destination for XM professionals, practitioners, and leaders. The institute will also offer the new certifications that Qualtrics announced for XM as it tries to set a standard in the industry.
Sage Intacct has named Alta Vista Technology as a Premier Partner. Alta Vista Technology specializes in providing ERP, CRM, Business Intelligence, and Cloud Financials from Sage Intacct and Microsoft Dynamics.
SAP gave strong preliminary Q2 results, despite the pandemic. IFRS Cloud Revenue Up 21% and IFRS Operating Profit Up 55%. It will publish the full results on 27th July.
ServiceNow has extended its strategic relationship with Deloitte to help customers accelerate their HR Service Delivery (HRSD) efforts. Core to this is the belief that ServiceNow's HRSD solution complements Deloitte's market‑leading Human Capital and HR Transformation consultancy
Customer
Icertis announced that Regeneron Pharmaceuticals, Inc, has deployed the Icertis Contract Management (ICM) platform in March 2020.
IFS, the global enterprise software firm, announces that drinking water specialist BRITA has selected the company's comprehensive service management solution. It is to partnering with the firm to optimise field service management, workforce scheduling & planning, and customer engagement.
Mendix low-code platform has helped CasinoSoft build a compliance and taxation software package. The Nevada based software vendor is now hoping to sell the solutions to gambling establishments in the US.
Oracle was awarded a framework agreement from the Government of Canada for specific Oracle-based workloads including Oracle Database, Weblogic, Oracle E-Business Suite, PeopleSoft, and Siebel.
Pega revealed that the Internal Revenue Service (IRS) selected Pega to help modernize agency-wide operations. The IRS will use Pega Government Platform and Pega Customer Service for a new Enterprise Case Management (ECM) system to speed case resolution and reduce costs.
Qualtrics continues to win new business. Babycenter selected Core XM, MapleTree, and Infoblox selected Qualtric Employee SM, and LIXIL selected Qualtrics XM.
Tactical Air Support, a leading American defence contractor, will implement the Ramco Aviation M&E MRO Suite V5.8. RC Thompson, CEO, Tactical Air Support Inc, said: "As our business continued to grow, manual, paper-based systems were weighing heavily on our efficiency. We evaluated multiple vendors and found Ramco to be the best fit for our needs. Ramco's defense domain knowledge, coupled with experience in implementing solutions for defense adversary air operators is a key reason why we chose them as our digital transformation partner. In addition, we were highly impressed with their advanced technology tools and ability to ensure defense / ITAR compliance which sealed the deal in their favour."
Tableau Software has renewed its agreement with the Government Technology Agency of Singapore (GovTech) for a further three years. It will train and deepen public officers' capabilities in data analytics and visualisation. Govtech has also renewed its agreement with Qlik for another three years to enhance data discovery and vial analytics capabilities.
Zoom has selected ServiceNow to help scale its service organisation. ServiceNow already uses the Zoom platform, and the two companies already have several technology integrations. Will more come? With the announcement that Docusign bought Aptage could ServiceNow look to acquire and embed Zoom?
Product
AcctTwo has launched a new Sage Intacct customization to automate the most complex, multi-line, project billing. AcctTwo Flexible Project Billing automation allows companies that bill combinations of time and materials on a project basis, to invoice customers in a way that makes sense for their business.
AccountsIQ has added new functionality to its financial management software. The update includes a Finance Management Report Pack, Group VAT Report (Making Tax Digital), Power BI for extracting / graphical visualisation of reports. There is a single API for simpler integrations, a bulk email rebuild and BrightPay payroll integration.
Exasol, the analytics database, launched Exasol V7. Exasol V7 allows businesses to bolster AI/ML model training with GPUs and improve the performance of their Data Vault models. It also improves the use of Unstructured Data. The new version is available from 28th July 2020.
Head Light announced version 9.0 of Talent its talent management solution. The new version is themed around resilience and includes updates to analytics capabilities, configuration and security.
Keap rounded up the updates that it made during June to Infusionsoft and Keap. They included improvements to the user experience, more customer fields available in Infusionsoft and enhancements to the Landing Page Builder in Keap and Infusionsoft
Microsoft has published the 2020 release wave two plans for Microsoft Dynamics 365 and Microsoft Power Platform. The release contains a significant number of updates across both Dynamics 365 and Power BI.
Oracle has announced the availability of Oracle Dedicated Region [email protected]; pricing starts at $500K per month. Customers include Nomura Research Institute (NRI) in Japan and Oman Information and Communications Technology Group. Oracle Autonomous Database is also available as part of [email protected] with Crédit Agricole, Entel, and Samsung SDS all now live.
Pandle has launched a bank feeds search tool. It enables prospects and customers to discover whether their bank is supported.
Sage Software Solutions has announced the release of Sage X3 V2020 R2 Released in India to Enable Indian Pharma Companies. Jitendra Somani, CEO, Sage Software, which is a distributor of Sage Group products in India commented: "Features like multi-site planning, user-defined workflow, finite capacity scheduling, and data automation will enable pharmaceutical manufacturing companies to foster cost reduction and improve customer service."
Research
BlackLine has published research that looks at the impact of COVID-19 pandemic on finance transformation. 53% of US-based Finance & Accounting (F&A) professionals indicated that the pandemic has 'some' or 'little to no impact' on finance transformation. There are concerns though, with 44% revealing that collaboration is a challenge to the monthly close during remote working. There is a bigger concern about future audits. 82% feel it will impart future audits and third-party engagements.
Blue Prism published a report entitled "The Impact of a Digital Workforce on Business Agility & Survival". The report focuses on responses from Russia. Key findings include:
62% of Russian respondents see robotic process automation (RPA) as solving the global productivity problem,
94% for driving digital transformation,
68% as essential for the business to remain competitive.
Pipedrive has published its State of Sales Report 2019-2020. It was drawn from interviews with 1,000 people working in sales at the beginning of the year. Three key findings stand out:
Salespeople are working long hours for little compensation
Soft skills remain critical for businesses and employees
CRM technology is key to continued success
Workday, in conjunction with IDC, published a whitepaper entitled Adaptable Architecture: The Backbone for Digital Business Models (registration required). Citing Spotify in a case study, it examines why this adaptable architecture is the best model for organisations looking to transform digitally. The authors identify three key attributes of the adaptable architecture that they are open, intelligent and extensible. To enable these three attributes, the new architecture needs to be integrated, intelligent and automated. The whitepaper also looks at the role of the CIO and how their skill set and responsibilities are evolving.
Zendesk has published the Zendesk Startup CX Benchmark Report. It shows that early startups investing in customer experience, in general, outperform peers. The data was collected from more than 4,400 early-stage startups, and ZenDesk put together six actions startups should consider in their first two years of operation.