Krow Software has rebranded as Klient. The news came in the same week as the company announced the latest version of its PSA solution, built on the Salesforce platform. The new brand includes a re-imagined website. It has no mention of the free PSA that Krow launched a few months ago. Either that product is discontinued or David Vanheukelom, CEO Klient, may relaunch it under a different brand.
On the branding announcement, Vanheukelom commented: "Amazing as it may seem, there isn't an effective, modern SaaS solution for professional services. Most companies use Excel or decade-old tech that's really just back-office project accounting products with little emphasis on modern project management and customer experience."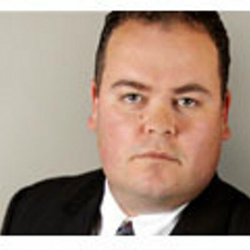 There are several observers and PSA vendors that will dismiss this statement. Even on the Salesforce platform, there are at least three other solutions that would disagree with it: Cloud Coach, FinancialForce and Kimble Applications. Additionally, several different vendors in the market offer modern multi-tenant cloud PSA solutions.
Spring 2020 – the Lex Release
As well as changing its name, Klient also announced the release of Spring 2020 of its PSA solution. Like its rivals on the Salesforce platform, it continues to develop using Lightning. With this release, it has added several enhancements to its project management functionality using the modern user interface.
There is a new Project Task Management screen. Users can create and manage tasks using this new interface. They can switch between grid, board or timeline views to track progress and update information. The interface supports drag and drop functionality and also users to quickly add resources to specific tasks. The Kanban view supports drag and drop between project phases saving time for customers.
There is a new component for task resource scheduling. Users can quickly update resource information, including scheduling, checklists and set up repeating tasks. A new project timeline component enables project managers to identify swiftly if a project is running outside parameters such as cost and time. A project manager can set up alerts if a project strays from its critical path, and users can subscribe to these alerts. For example, the Account Executive could receive an alert about a delay in a project.
Klient has created a Lightning component for Activities. This enables the user to identity recently added events, calls, notes, and emails against a project in date order. Emails can be replied to within the project, reducing needless clicks.
Klient has also updated both time entry and expense capability. The time entry component seems to mainly replicate historic functionality. The Expenses entry allows the rapid attachment of receipts. Finally, the personal dashboard, My Work also benefited from a Lightning experience makeover.
Collaboration enhancements
Another new feature is the addition of external customer sites. It gives customers the ability to sharing project information with their clients. Clients can view and update tasks on the Kanban board. They can also access the Gantt chart, add files and project notes using the system. Customers can determine which tasks are customer facing and also make the site read-only for clients.
Mobile
This release also sees the availability, in Beta, of new mobile apps, presumably built using Salesforce One. The apps are available on both the Apple App Store and Google Play. It is expected to go GA in the Summer release. Klient did not release details of the functionality included in the new mobile application.
Enterprise Times: What does this mean?
Rebranding is a major decision and it is not clear why Vanheukelom decided to do so. The name itself is better aligned with what the vendor offers. Klient means client in both Polish and German. Does it signal a launch in those countries? It is possible that Vanheukelom felt that with a new LEX based look it was time for a change of brand. However, changing a brand can cost a considerable amount of money. One questions why it has done so now, in the midst of the pandemic. Is Klient is about to launch a new product or solution to further differentiate itself?
The Spring release leverages the Lightning experience to improve the usability of the solution. It does not, however, add much in the way of new functionality. There is, for example, no mention of added features to the recently launched Accounting Seed integration.