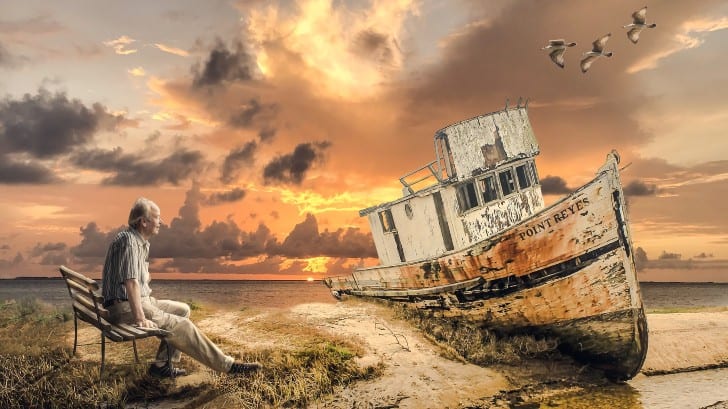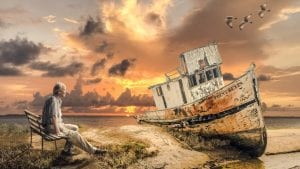 Sage has published the latest findings from the Sage SME Tracker. This independent research was carried out by Portland between the 23rd March and 27th May 2020. It polled around 500 people each week to a total of 5,156 respondents. The findings are a litmus test of sentiment amongst SME business leaders in the UK to the general situation.
The Good, the bad and the ugly
Revenue outlook for SME's has fluctuated between March and May. In March they forecast a 29% drop in revenues. In May confidence had returned slightly with SMEs forecasting only a 10% drop in revenues. Challenges remain though, and over 61% of businesses are still making a loss. The respondents also believe that redundancies are likely to spike in August. While Sage did not carry out any qualitative research, there is an obvious reason for this.
While the government has extended the furlough scheme to October, employers will need to find 20% of employees wages from August. If SMEs still have no income, they will need to lay off staff or put the whole business at risk. In total, 60% are considering redundancies in the coming months as the situation appears to worsen. The reason is that 68% are forecasting a drop in revenue of more than 25%.
What is changing is that companies are turning increasingly to technology. Retailers and others are increasing the use and, in some cases, investment in technology to find new routes to market. The research found that 28% of respondents have started to conduct business online. This will also have a longer-term impact, with 42% expecting to reduce expenditure on physical workplaces.
Does this mean that the UK high street, already dying, will see even more premises vacated as organisations turn online? Intu, the Shopping Centre firm and owner of the Trafford Centre and Lakeside went into administration last week.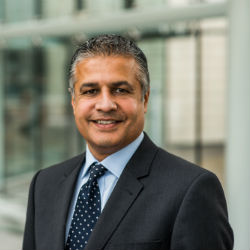 Sabby Gill, Managing Director of UK&I at Sage, noted: "For SMEs, the lockdown period has been defined by some of the most extreme uncertainty and significant continuity challenges they have faced for generations."
Advantages and Disadvantages of technology
While 70% of SMEs believe that technology will, and is, helping them adjust to business under the shadow of COVID-19, there are issues. Primarily that many SMEs cannot now afford the investment that they need to transform their business. There is a growing demand for government support. Sage claims that the SNE's need grants to invest in technology. The four most popular government initiatives highlighted were:
a grant to support technology investment
Cut in the VAT rate
an extension of the business rate holiday
a cut in corporation tax.
One advantage of leveraging technology is the opportunity to internationalise. 37% intend to increase trade with international markets. This raises the importance of any Brexit trade deals, a question and concern that was omitted from the Sage data. It is a concern that as the UK and the rest of the world struggle with COVID-19, the Brexit date draws inexorably closer with few resolutions in place. If SMEs discover an international market to help them survive, it may be destroyed overnight by tariffs.
Another concern is the increase in online crime. 32% of businesses have been the victims of hacks, cyber scams or malware since the start of the epidemic. Half of the respondents are concerned by the increased risk to their business. Worryingly only 6% plan to invest in more security. This is a familiar tale. However, as more firms turn online, many may look to insurers to cover the risk. Insurers need to improve their stance and give clearer guidance on how companies should protect themselves. The challenge is that the security software and services landscape is complex and disjointed.
Where is it going badly wrong?
There are two areas of concern that remain largely unaddressed. The first is around the mental health of employees and general morale within organisations. Half of SME's have seen an increase in stress levels among employees. This has resulted in a decrease in motivation by 39% and presumably leading to a 37% reduction in productivity.
As Colligan and Higgins noted: "Workplace stress has been shown to lower productivity, increase absenteeism, and create pervasive patterns of dysfunction in the workplace (Anderson & Puluch, 2001; Levin-Epstein, 2002)."
Secondly, some sectors are being hit harder, perhaps fatally in many cases. Hospitality and retail are the hardest hit. Hospitality expects a 75% drop in turnover during the year. It rose 2% during the survey.
While restaurants and hotels will now re-open in the coming weeks, social distancing will make it especially hard for smaller businesses. Restaurants especially are only able to have a fraction of the covers that they once enjoyed. They will face the prospect of increasing costs substantially or running at a loss. It is likely that if regulations are not relaxed, many restaurants and cafes will close. The same is the case for retail stores, though these at least may turn to online markets to keep some kind of business
Gill added: "It's encouraging to see that prospects are improving for some, as we look towards a full re-opening of the economy. But for many, the outlook is still highly uncertain, and there will be a period of adjustment to the new normal. The divide between sectors is only widening as the crisis continues,
Enterprise Times: What does this mean
Sage often leverages its strength in the UK SME market to lobby government. It is doing so again with Gill saying: "We are calling on [the] government to prioritise simple and accessible financial incentives – such as digital grants and vouchers – to help SMEs digitise their operations. This will boost productivity, drive resilience against further disruption and help us transition towards a higher growth, more dynamic economy."
Any incentives will, of course, also increase the revenues of Sage along with its competitors and peers in the tech sector. Is there an alternative though?
There are two other areas that the government needs to consider. The first is security and how the UK can increase the security of businesses and create an online economy that is better secured. The second is an investment in the infrastructure that drives the online economy. While the government talks of investment in transportation, it should also look to invest in the transport of data. Especially, as seems likely this will fuel the economy and taxes in the decades to come. Gill omitted to comment on either of these two important subjects.