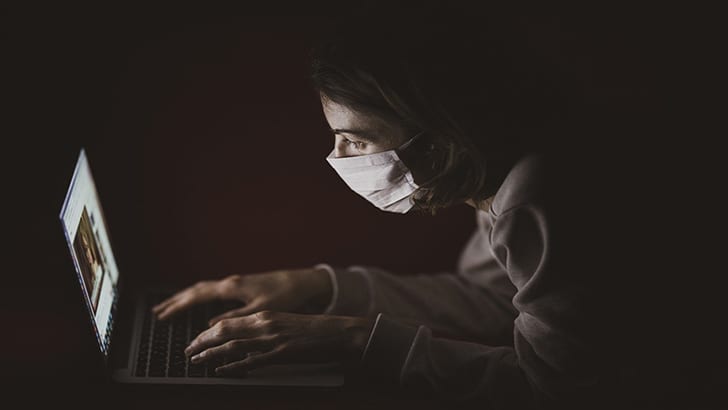 People science expert Justin Black on how organisations need to demonstrate people-centricity in a big way — and not just during a lockdown
Coronavirus has plunged the world into uncertainty, and the constant news about the pandemic can feel relentless. Added to this, we are juggling childcare and work, and concerns over family health. All of this is taking its toll on people's stress levels.
So what do teams need from their employers during the current crisis? In the first place, they need the things they would need in any other circumstance; they need to feel valued and confident about the future of their organisation, as well as their place within it. They want to feel a sense of belonging and have grounds for trust in their leaders, and clear guidance on where they should focus their attention, as well as feel a sense of stability.
Also, currently, employees need to be reassured that their organisation and leaders are prioritising their safety and needs. This is where organisations can demonstrate humanity in a major way. This can include designing policies that make it easy for employees to work remotely, minimising the need for potentially risky or stressful business travel, providing the right PPE (Personal Protective Equipment), and granting access to healthcare and resources, such as backup childcare.
Feeling supported
In a crisis, your employees also have a heightened need to receive timely, accurate, and candid communications about what's happening. Equally, they need to feel empowered to express concern and exert control if they think they need to.
Our customers are doing just that. Our data shows that since March 18 via over 700,000 pulse surveys, employees are overwhelmingly positive about their firm's response to the current pandemic. 87% say they are satisfied with their company's response, while a very reassuring 86% feel well-supported by their companies. Joan Burke, Chief People Officer at DocuSign, on the role of feedback in response to the current COVID-19 crisis provides more insight.
Encourage and act on feedback
Regularly checking in with employees, either in live conversations with small groups and individuals and on a greater scale with employee engagement surveys (in particular frequent surveys or pulses), makes people feel heard and involved. It also gives leaders insight into what people need most during times of distress to help employees be happier and more successful.
Here are some common issues that are raised and responses we give regarding how to approach feedback in times of distress:
We don't want to create extra anxiety by sending a pulse right now. Employees are already experiencing anxiety. That anxiety is heightened when they have needs that aren't being met by their organisation and no way of voicing those concerns. Providing an outlet via the survey and ensuring follow-up is vital.then following up with actions to address the issues raised is key.
We know we'll get negative feedback, so there's no point in asking. It is not uncommon to see negative feedback in times of uncertainty. However, we have also seen many instances of positive feedback due to the confidence and support given to employees in the time of crisis. In any case, you need the feedback to determine where to invest time and resources for improvement.
We are already overwhelmed with questions and feedback, and we can't possibly ask for more. If you are only listening to the employees, leaders, or HR business partners who are best at advocating for themselves, you won't have a representative view of what's happening in your organisation. Employee needs can be very local, so accurate feedback is essential.
We can't ask for feedback if we can't fix it. While it is true that some employee concerns cannot be resolved, missing out on feedback that you can act on is worse. Employees respond positively to candid responses about what can and cannot yet be addressed.
Keep connected
Since many employees and managers may be experiencing remote work for the first time, consider forms of technology that facilitate connection. Encourage face time via video calls, and use channels such as Teams, Slack, etc to help employees collaborate. Remote work shouldn't mean the end to all learning and development opportunities. Offer courses that add value and enrichment to the work and the experience your employees are having.
An engaged workforce in the new world of work
Summing up, our advice is to make your people the centre of your attention right now. This is critical in not just the current challenging period, it will help you be better prepared for whatever follows.
By valuing employee needs now and helping them through the crisis, you will encourage them to persevere and empower them to be successful. You will also be instilling a tremendous sense of gratitude that will help them stay connected to the organisation and motivated to help it succeed in whatever follows COVID-19.
The author is Head of People Science at employee engagement leader Glint, now part of LinkedIn
---
Glint is the People Success Platform that leverages real-time people data to help global organizations increase employee engagement, develop their people, and improve business results.
More information at www.glintinc.com
Glint was acquired by LinkedIn in November 2018