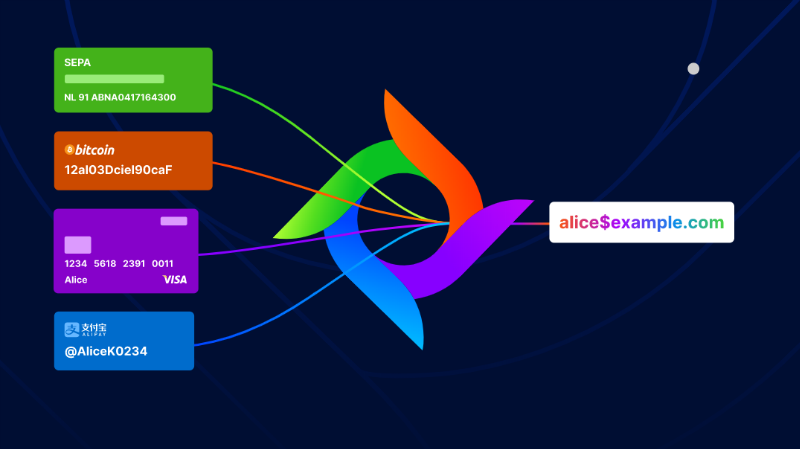 A multinational alliance of industry leaders – including GoPay, Ripple, Blockchain.com, Brave, Flutterwave, Mercy Corps and many more – has unveiled PayID as an open-source solution to unite payments. PayID seeks to be the universal ID for payments.
Michelle Nunn, President and CEO, CARE USA, said: "As one of the world's leading aid agencies, CARE is at the forefront of innovation to modernize humanitarian response for an era of unprecedented challenges. PayID offers an easy, flexible, and cost-effective payment option for donors to contribute to CARE's mission and to join in the fight against global poverty and new threats like COVID-19.
"CARE is proud to join forces with global companies and nonprofits to channel payments innovation directly into accelerating global breakthroughs and meeting the most pressing humanitarian challenges of our time, including opening up access to formal financial services for millions around the world"
PayID
A group of >40 technology, finance and nonprofit companies have joined together to launch of PayID as a universal means to simplify the process of sending and receiving money globally – across any payment network and any currency. GoPay, Ripple, Blockchain.com, BitPay, Brave, Flutterwave, Mercy Corps and others have collaborated on the development of PayID through the Open Payments Coalition.
The imputed attraction of PayID is that it brings together companies across all industries, marrying under one standard:
traditional finance
fintech.
The participating companies and nonprofits claim to reach >100M consumers worldwide. By joining the Open Payments Coalition, they hope to:
break down the existing proprietary silos and standards in the payments
accelerate the adoption of digital payments
change the way people and businesses send money around the world.
"PayID addresses a complex issue of standardization between platforms on a global scale. Exchanging value between platforms starts with exchanging payment instructions based on user preference in a secure way. PayID is laying important groundwork for others to build upon and we're excited to support interoperability initiatives like PayID because we believe it's important to open the value layer of the internet for developers worldwide." – Ben Milne, Founder and Chairman, Dwolla
Pain points and simplifications within PayID
Most have experienced the frustration and inconvenience of sending money between different bank accounts or payment apps. With PayID the idea is that sending money is as simple as sending an email directly to friends and family, no matter which provider is used.
With support from companies across industries, PayID's participants claim to offer the first global solution to address the biggest pain point in payments. This is uniting the many, closed payment networks that exist today. Though existing solutions have attempted to connect individuals across networks, no standard has yet achieved global reach and adoption.
PayID enables individuals to send and receive money across any payment network. It will use an easy-to-read address. This should compare favourably with today's need to use awkward and unintuitive addresses – such as a bank account, routing or credit card number.
Similarly, the design of PayID wishes to make implementing PayID simple. This will make it possible for individuals and businesses to access more networks, consumers and currencies, thereby expand their reach.
"At Blockchain.com, it has been our mission for almost a decade to democratize access to finance and to empower people to remain in control of their money. As we surpass 50m wallets, we're continuing to focus on creating experiences that make crypto easy and safe to use.
"Initiatives like PayID enable a future where sending money is as easy as sending an email. We're supportive of initiatives like PayID that have the potential to bridge the worlds of crypto and traditional finance, opening up the opportunity for greater adoption and use." – Xen Baynham-Herd, COO, Blockchain.com
The Open Payments Coalition
The founding members of the Open Payments Coalition include:
BitBNS
BitGo
BitPay
Bitrue
Bitso
Bitstamp
com
Brave
BRD
BTC Markets
CARE
CipherTrace
Coil
CoinField
Coinme
Coinone
ph
com
DeeMoney
Dharma
Dwolla
FlashFX
Flutterwave
Forte
GateHub
GiveDirectly
The Giving Block
globaliD
GoPay
Huobi
Independent Reserve
Liquid
Mercury FX
Mercy Corps
ModusBox
PolySign
Standard Chartered Ventures
Sygnum
Tangem
TRISA
Unstoppable Domains
Uphold
Wyre
XUMM.
"PayID is one of the biggest leaps forward for cryptocurrency adoption that we've ever seen. The ability for users to share their addresses through a pronounceable and memorable format will help demystify the payment process for millions and pave the way for cryptocurrencies to be used by businesses in a wide variety of industries.
"As an exchange, we're excited to see how it will help our users send their funds with certainty and cut down on potentially costly mistakes. We're very proud to be playing a small part in advancing this technology." – Curis Wang, Co-Founder and CEO, Bitrue
Enterprise Times: what does this mean
PayID is setting out to try to become a universal payment ID which consumers (and businesses) can use to simplify the process of sending and receiving money. It will apply worldwide, across any payment network and currency.
A principle attraction is payments will work like email. A user has an email address (or identifier). This will function across multiple services (Gmail, Hotmail, etc.).
By forming the Open Payments Coalition, PayID has brought together companies across industries. The result is intended to be an open solution. By being open-sourced and free, any organisation can integrate PayID.
PayID's ambitions are immense and desirable. There are already competitors, like SWIFT and Banco Santander's One Pay FX (to name only two). These may not be as open or as simple, but they are established.