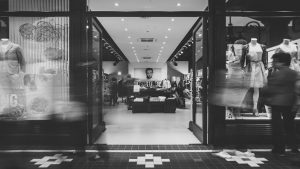 Epicor Software has launched its Epicor Commerce Connect Express (ECC Express), a portal to its existing Epicor Commerce Connect solution. ECC Express is designed to be an affordable and scalable eCommerce solution that can be implemented in a few days.
For many businesses, eCommerce helps to increase their brand presence, shorten sales cycles, and develop new sales leads. It can also open up a new and more convenient way for businesses to interact with their customers. Customers are increasingly moving away from traditional ordering methods such as e-mail, phone, or even fax. It is designed for businesses which need an immediate way to improve productivity. The platform offers a business-class online experience, allowing them to stay connected to their valued customers and suppliers.
A modern eCommerce solution
ECC Express enables users to build a basic online presence. It also provides the option to choose other upgrades and capabilities to scale their business further. It is the latest eCommerce offering under Epicor Commerce Connect – a comprehensive eCommerce solution that works with Magento. The product is integrated with the Epicor ERP, Prophet 21, and Eclipse to promote online growth for manufacturers, distributors, and merchants. Any modern eCommerce solution should deliver savings from a company website blended with a storefront integrated with back-office business systems.
"To help businesses during this critical period, we launched ECC Express so that they can pivot quickly. Stay connected to their customers, and maintain productivity," said Steve Murphy, Epicor CEO.
"It's never been more important for business to automate where possible, and ECC Express enables this while also providing an excellent and seamless online experience for customers and suppliers."
The new programme also allows for self-service features that enable users to view orders easily. Additionally, it supports quotes, invoices, purchase history, account info and shipments. It also allows them to conduct quick product searches. Increasingly, online shopping is becoming the norm for B2B purchasing, particularly during this current COVID-19 times. Last year research from Episerver highlighted B2B decision-makers are looking to streamline the buyer journey with personalisation and self-serve functionalities.
Enterprise Times: What this means for business?
The launch of this new service comes at a good time for Epicor. Analyst research shows business buyers increasingly prefer to order online. Companies are also demanding an innovative customer experience that sets their brand apart and drives new growth.
ECC Express sounds like an impressive eCommerce solution. It works with Magento and is tightly integrated with the Epicor ERP, Prophet 21, and Eclipse. Epicor says it is designed to promote manufacturers', distributors', and merchants' online business growth. It is designed for businesses that need an immediate way to stay connected online to their valued customers and suppliers. ECC Express is the latest eCommerce offering for Epicor Commerce Connect. The company say it is affordable, scalable, and can be implemented in a few days.