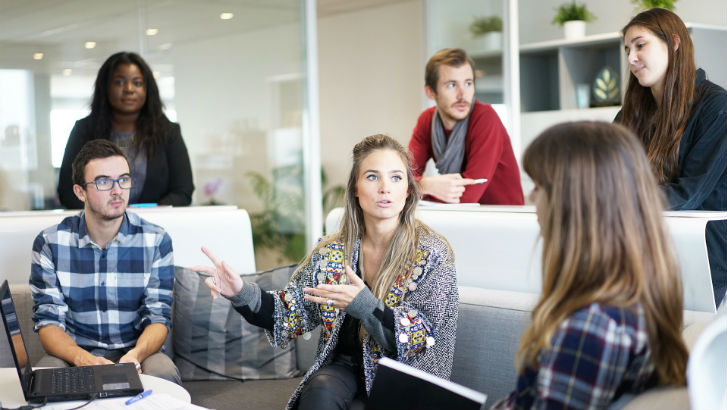 Mavenlink has revealed the third and last part of the results from its Future of Work survey and released the full report. It completed the survey in 2019, initially unveiling details around work/life balance. In February it looked at pet peeves and productivity killers. This latest set of data examines the importance of trust. The study was supported by Atomik Research, who surveyed 1,002 individuals employed full-time in a business/corporate environment.
While the most important element of a thriving work culture was work/life balance (62%), the second most important was trust (53%). This was consistent across all age groups with the younger age groups rating it only slightly less important.
18 to 24-year-olds (45%)
25 to 34-year-olds (46%)
The report noted: "For younger generations, trust in the workplace is still important relative to other workplace necessities, but it's not as important to them as it is to older generations."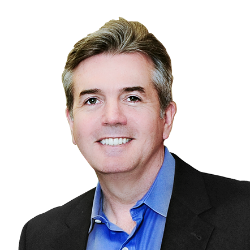 Ray Grainger, CEO, Mavenlink commented: "In uncertain times, it is imperative for employers to foster a work environment built on trusting relationships. The recent increase in the number of remote workers is an opportunity for organizations to listen to the needs of employees, provide flexible work schedules and support employee well-being. This will foster trust between employees and employers as well as build a culture that helps bridge any divide between different generations."
Why do people change jobs
While work/life balance and trust are important, it is still money that lures people away from their current jobs. Of those looking to change jobs in the next year, 46% said it was because of better pay. However, the report states that 29% were not looking to change jobs in the next year. Without access to the full data, it is difficult to analyse further, but it appears as though most people put more than a single reason down. Other factors included:
Flexibility – 21%
Burnout – 19%
Work is boring – 14%
Too long of a commute – 14%
Horrible boss – 13%
Bad benefits program – 12%
Lack of inclusion/diversity – 10%
In the youngest respondents (18-24 years olds), 27% expressed burnout as a reason for changing jobs.
The study also reversed the question and asked why people stayed in their current job. Pay was the highest factor yet again (64%). The other top reasons were flexible work hours (41%) and passion for work (38%).
Interestingly it was the 35-44 years olds that rate pay the lowest reason, though still at 55%. Business leaders need to identify the best metrics to understand the risk of talent turnover in their own business. Utilisation, if correctly measured, can indicate a risk of burnout. While firms often seek to maximise billable utilisation, there is a balance between increasing retention and beneficial utilisation which may include training.
Measuring total hours spent on company duty may also provide interesting insights when it includes commute time. A time tracking solution, such as Mavenlink's, may well enable business leaders to determine the risk of employee turnover.
Generational nuances
The report highlights some interesting statistics around attitudes to management across the different generations as well. There seems to be cross-generational distrust with:
90% think other generations have different workplace needs and wants.
50% believe management is out of touch with their generation.
There are differences between the generations with the following statistics believing management is out of touch with their generation.
65% of 18 to 24-year-olds
54% of 25 to 34-year-olds
56% of 35 to 44-year-olds
40% of 45 to 54-year-olds
34% of 55 to 64-year-olds
34% of those over the age of 65
In general, this infers that the older generation feels more in touch with their management. However, unless one identified the age of management, this statistic could mean different things. Is management well trained? Do younger employees lack trust in management because of their age? Is it because of a difference to their manager's age?
The press release also highlights data around this that wasn't included in the full report. The survey asked whether they believe that their generation has it tougher than others. The responses are interesting. Overall, 51% of all respondents felt their generation has it tougher than others. The younger the generation, the stronger the feeling:
64% of 18 to 24-year-olds feel they have it harder
56% of 25 to 34-year-olds feel they have it harder
However, it appears as though managers are trying. 63% of all respondents believe their "employer/manager" takes generational differences into account to accommodate people's different work styles. Interestingly it is the younger generations (67%) that feel accommodated and the older (Over 44) that feels less accommodated.
Enterprise Times: What does this mean
The challenge for Mavenlink is that the world has moved on significantly from 2019. Coronavirus has completely changed the way of working. While the statistics are interesting, they are probably just an academic exercise into workplace culture pre-pandemic. If the survey is carried out again in a few months, some of these answers could be starkly different. The world may be in recession, and far fewer people may look to move jobs, grateful for the one they have. Flexible working seems inevitable. Trust, however, is likely to remain a key factor, and it will be interesting to see what factors are deemed more important.
The full report at around 18 pages is an interesting and easy read covering Work/life balance, Team building and collaboration, and Trust as its key sections.  There are some lessons for business leaders to learn here. It is also an opportunity to reset thinking with the return to an entirely new working environment. There is an opportunity for business leaders to rethink office space, technology and organisational culture. As Grainger noted: "In uncertain times, it is imperative for employers to foster a work environment built on trusting relationships." Wise words that business leaders should heed.