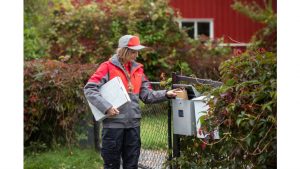 The Norwegian Post (Posten) has selected Unit4 cloud payroll solution for its 13,000 employees. It is the latest innovation by Posten that saw it voted Norway's most innovative company last year. It selected the solution after a review of its current outsourced service. Posten believed that the Unit4 cloud payroll solution offered improvements over the current system for a lower cost. Unit4 Payroll includes several features, including self-service for employees.
Lisbeth Robersten, Director of the Shared Service Center at The Norwegian Post, commented: "In addition to finding a market-leading solution, it was important that the system could be implemented within a short time frame, with low risk. "
The project
TietoEVRY will deploy the solution. This "new" partner was created when Tieto and EVRY merged brands at the beginning of the year. Historically EVRY has worked with Unit4 for several years. EVRY has delivered several significant Unit4 projects over the last few years including the Lillehammer municipality, Storebrand Group and NTNU Social Research.
The project will require the integration of the UNIT payroll solution with several other systems. It will leverage the Norwegian Post's integration platform to do so.
Enterprise Times: What does this mean
This is a significant win for Unit4 in the Nordics. The Norwegian Post Office is a well-recognised brand in Norway. When the project is successfully delivered, it will be an excellent case study for Unit4. That is, however, in the future, though confidence is high. Robersten added: "We look forward to providing a very efficient service to our employees."