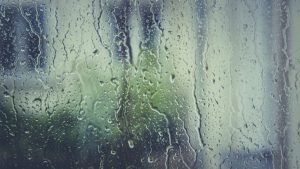 In theory, we should be in the midst of conventions. However, most have been cancelled. A few are now virtual, including Infor Inspire which will occur on Tuesday 21st having previously been postponed. Perhaps surprisingly, there are fewer announcements from vendors than one might expect. COVID-19 and working from home has clearly disrupted many things. The week is dominated by COVID-19 with several low-code platforms announcing new apps and other initiatives.
Acquisition
Blackhawk Network has completed its acquisition of SVM Cards, a provider of physical and digital open- and closed-loop prepaid cards. Terms were not disclosed.
Appointment
Joy Driscoll Durling has joined the board of directors at Domo. Durling is currently chief information and digital enablement officer at Vivint Smart Home Inc. (Nyse: VVNT). She previously spent 12 years at Adobe leading the product roadmap planning for Adobe's Cloud Platform.
Business
ECI has added five technology vendors to e-automate, its PO Processor platform. The five are Magnum Laser, DCS, Static Control, NA Trading & Technology and Impression Solutions Inc.
Blue Turtle Technologies has joined the OrgVue partner network as an official reseller and implementation partner in South Africa where it primarily operates.
Health and Beauty manufacture Absolutely Natural has decided to retain and upgrade its BatchMaster Manufacturing for QuickBooks ERP solution. Founded in 1992 Absolutely Natural manufactures products using only natural and select ingredients. It first implemented BatchMaster in 2012, and after quintupling growth decided to review its ERP strategy. Charley Richards, president of Absolutely Natural commented: "We are now even more excited. We had trainers in from BatchMaster and we are enhancing our current BatchMaster system and with these positive changes, we will be set to continue our growth. We are very pleased with the customer service."
ServiceNow has committed to retaining all staff and contractors for the rest of 2020. Bill McDermott, ServiceNow's CEO commented: "We want our employees focused on supporting our customers, not worried about their own jobs. We are committed to no layoffs for 2020. We are continuing to hire worldwide."
Trintech is offering Cadency Close Management at no cost for up to 6 months. Like other offers, organisations will need to use Trintech professional services to assist with the implementation. There is no indication around the charging for this though.
Mike Ettling, CEO of Unit4 took a look back at his first year in charge in a blog. He talks about a people-first strategy and commits to no layoffs at Unit4 during the first 90 days of the COVID-19 crisis.
Customer
Cornerstone has seen a significant increase in demand for its online courses after companies transition to a work from home strategy. The Cornerstone Institute for People Development noted increases across several industries and geographies.
FloQast has highlighted the benefits of its close management solution as companies adopt home working practices.  Jerry Raphael, the chief financial officer at Stack Overflow commented: "It would have taken us at least a month to get everyone set up at home if we hadn't already been using FloQast before the coronavirus outbreak. Instead, we were ready on the first day of shelter-in-place. We've had a lot on our plate including onboarding a new controller, our first 100% remote month-end close, our annual audit, and financial reporting for a board meeting — and we managed it all with zero loss of productivity, thanks to FloQast."
Western Sydney University has deployed Nintex Promapp to improve and manage business processes, underpin business continuity and provide for a first-class student experience from initial entry enquiry through to alumni.
Capita Consulting has adopted OutSystems low-code platform and will use it for solutions across its customer bases. Ismail Amla, Chief Growth Officer, Capita Consulting commented:  "We are working with clients to fundamentally change how they engage with their customers, as requirements and expectations are continually changing. This partnership with OutSystems allows us to help them rapidly adapt to ever-changing demand and to look at new and innovative ways to drive their digital transformation strategies."
The Australian Government recently announced the availability of its Jobs Hub built on the Qlik Analytics platform. It provides key labour market statistics and unemployment rate maps at the national, state/territory and regional levels.
Hughes Network Systems LLC selected Qualtrics CoreXM. The leader in networking technologies and services will look to leverage the experience management platform. In a separate announcement, it revealed that HERE North America chose Qualtrics Customer XM.
Skateistan, the Berlin-based non-profit organisation is to implement a People First HR solution. It will roll out the cloud-based solution to 100 people to support their mission that combines skateboarding with education to improve the lives of youngsters in Afghanistan, Cambodia and South Africa.
Two more Criminal Courts in Cook County, Illinois have gone live with Odyssey Case Management solution from Tyler Technologies. It has already processed more than $1 million in payments and more than 43,000 cases using Odyssey, roughly 2,200 – 2,300 cases per week.
Product
Law firm Florida-based Cole, Scott & Kissane (CSK) accelerated their implementation of Aderant iTimekeep. The result, with home working prevalent during the coronavirus pandemic, was an improvement by 45% of their days to post time. Jason Thomas, CIO CSK commented:  "We purchased iTimekeep back in December because we wanted our attorneys and staff to have anytime, anywhere time capture. Because of the pandemic, we needed to give them those capabilities immediately. The software is so easy to install and requires minimal training. In fact, most of our people were proficient within about an hour."
Arcoro has added a COVID-19 self-screening Mobile Health Form in its Time and attendance tracking app. It adds some simple medical diagnosis questions to the solution to prevent high-risk employees attending site and further infecting the workforce.
Automation Anywhere has announced new bots to help banks expedite SBA loan processing. It reduced the approvement cycle from 3 weeks to 3 days at Vista Bank. The RPA vendor also announced several free bots to help companies through the COVID-19 crisis. They include:
The remote employee cloud backup bot automates repetitive, manual processes to help employees working remotely set up cloud backups to protect their work.
The Slack notification and Salesforce report extractor bots facilitate business continuity and communication across distributed teams.
The Excel data lookup bot helps to find data based on column or row in an Excel document.
The essentials shopping assistant bot searches online sites to automatically identify local stores that have essential items in stock, such as disinfectant wipes, hand sanitizer, and toilet paper – and provides updates via email.
The advisories bot collects relevant policy information in localities and provides national and global stats about the coronavirus' outbreaks and trends.
Bizagi has launched CoronaPass. Build on Azure CoronaPass This is a new application that stores serological test results and the app will provide a Q-Code to demonstrate the individual is "immune" to the virus. The challenge is that re-infections, notably in South Korea and elsewhere may cause a rethink.
BrightHR revealed four of the new features it added during April. They include:
The ability to send an announcement to all staff.
A switch to stop staff cancelling pre-approved holiday without management consultation.
Mobile notifications of breaking news as part of the BrightAdvice employment law service.
Blip, a geo-location clock in and clock out app. To ensure staff can continue to work with fewer touches during the pandemic.
B2B eCommerce suite, Corevist Commerce, has achieved SAP-certification for its integration with SAP S/4HANA. Corevist provides an eCommerce solution for manufacturers.
ECI Software Solutions has updated its CXIntelligence analytics application with ECI Cognytics cloud-based analytics and data visualisation technology. The updated solution is available for users of ECI's DDMSPLUS, Red Falcon, TeamDesign, Horizon and Progress. This new solution enables ECI to rapidly improve analytics across its product portfolio.
Intuit launched released Intuit Aid Assist. It is a free website with an interactive tool to help eligible small business owners and the self-employed assess how much federal relief they are eligible for under the recently passed Coronavirus Aid, Relief, and Economic Security (CARES) Act, administered by the Small Business Administration (SBA). It also recently announced QuickBooks Capital a non-bank SBA-approved lender for the Paycheck Protection Program (PPP).
Kryon announced ConsoleX, an advanced web-based management and monitoring dashboard that lets its users configure, schedule and manage virtual workforces comprised of Kryon robots from any location, all in real-time. It is available a part of Kryon Full-Cycle Automation suite version 20.3.
NICE launched KYC Xpress, a tool that automates the KYC process for loan applications. The company also extended its [email protected] offer to include more applications for 60 days. It also aims to have the solution up and running within 48 hours with no charge,
Pandle has added balance checks for imported files. This ensures after data is imported from the bank to Pandle the closing balance matches with that in the bank account. If they do not match Pandle, reveals the date when they went out of sync. This allows users to quickly find the cause of the discrepancy.
Qlik has evolved its product offerings. The changes are aimed to make adoption easier and more cost-effective for organisations. They include changes to Qlik Sense Enterprise and QlikView pricing and packaging.
Financial API vendor SaltEdge is helping RoundUps in its mission to create a community of philanthropists. RoundUps uses the SaltEdge platform to enable it to connect to major banks so that its customers can donate the odd change from electronic transactions to charity.
Xero has added a 'time off due to furlough' setting within employee leave. This then calculates the appropriate pay that the individual will receive based on the UK Government Coronavirus Job Retention Scheme. It has also added a new bank feed in the UK for the Co-operative Bank.
Research
Monday.com has released "The State of Remote Work". It looks at attitudes towards home working in the USA in the context of the COVID-19 pandemic. Some findings include:
69% of people enjoy working from home more than they expected to
54% say they're more productive at home,
61% are working more at night or in the early morning,
49% spend more time at their computer,
50% miss the work-life separation that office-based work allows.