Asana has launched Asana for Operations and Asana for Sales and Account Management. The company is aiming to provide a single interface for the hybrid solution that organisations are looking for. For users of the Asana work management platform it introduces integrations that mean users, especially those working in cross functional teams, will no longer have to switch between applications as frequently, improving efficiency.
This aims to address the findings in the Anatomy of Work Index. It found that 83 percent of survey respondents believe their teams aren't efficient as they could be due to not having the right processes in place.
The report highlighted duplication of work as an example with over four and a half hours per week on average lost globally to duplication. Tighter integration between systems will help to reduce this. The aim of these two new products is to streamline workflows within the Operations and Sales departments.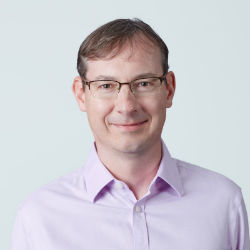 Alex Hood, head of product at Asana commented: "Today's operations and sales teams are spending more time on 'work about work' than on the work that actually drives their business forward. Without clear or consistent processes in place, teams end up manually coordinating their work and wading through repetitive requests, duplicated data entry and a complete lack of clarity on who is doing what by when. The result is lost deals, missed deadlines and delayed deployments. Asana for Operations and Asana for Sales and Account Management cuts through the chaos of coordination as the single source of truth for managing an organization's most critical workflows – resulting in happier, more productive teams."
Increased efficiency with Asana for Operations
Asana for Operations aims to increase the efficiency in the work management solution. It will do this in several key ways such as the ability to plan and tracking team objectives in Portfolios.
Users can also streamline work requests with Forms. Forms provides users with an extensive gallery of prebuilt forms or users can create their own templates. These can support key workflows such as vendor and employee onboarding and management, Quarterly Business Review agendas. The workflow also automates the processes presenting tasks to the right worker at the right time further improving efficiency.
Key is the increased integration with third party analytics and collaboration tools. On launch the product is integrated with Jira Cloud and Tableau. Operations teams can see the current progress of development with visibility into Jira, without ever leaving their Asana work environment.
Asana noted the following benefit of the Tableau integration. "Build custom, actionable dashboards based on Asana inputs like Custom Fields to get real-time insights into projects and workflows. For example, an operations team can run a report on the volume and frequency of work requests by the type of work or by the requesting team."
Asana has also just added integration to Microsoft Power BI.
Chris Marsh, Research Director, Workforce Productivity and Collaboration, 451 Research: "Our enterprise survey research shows that improving the workforce productivity and collaboration experience is IT's top transformation initiative. This reflects the growing realization that multiple siloed tools and suboptimal or nonexistent workflow processes drastically compromises employees' ability to execute against their strategic goals. Offerings such as Asana for Operations brings more coherence to critical business processes and reduces friction for employees by integrating with their other key applications. The result is a single platform for workflows which supports better alignment across individuals and teams."
Asana for Sales and Account Management
Asana for Sales and Account Management enables some of the same benefits for task-based workers that also work with Sales team. Key to this announcement is the integration to Salesforce. It enables a simple handoff from CRM to tasks that need completing within the business. Asana noted: "By partnering with Salesforce we're delivering an integration that brings the best of both worlds to our customers. Our mission is to help the world's teams collaborate effortlessly which means connecting Asana with the everyday tools our customers can't live without."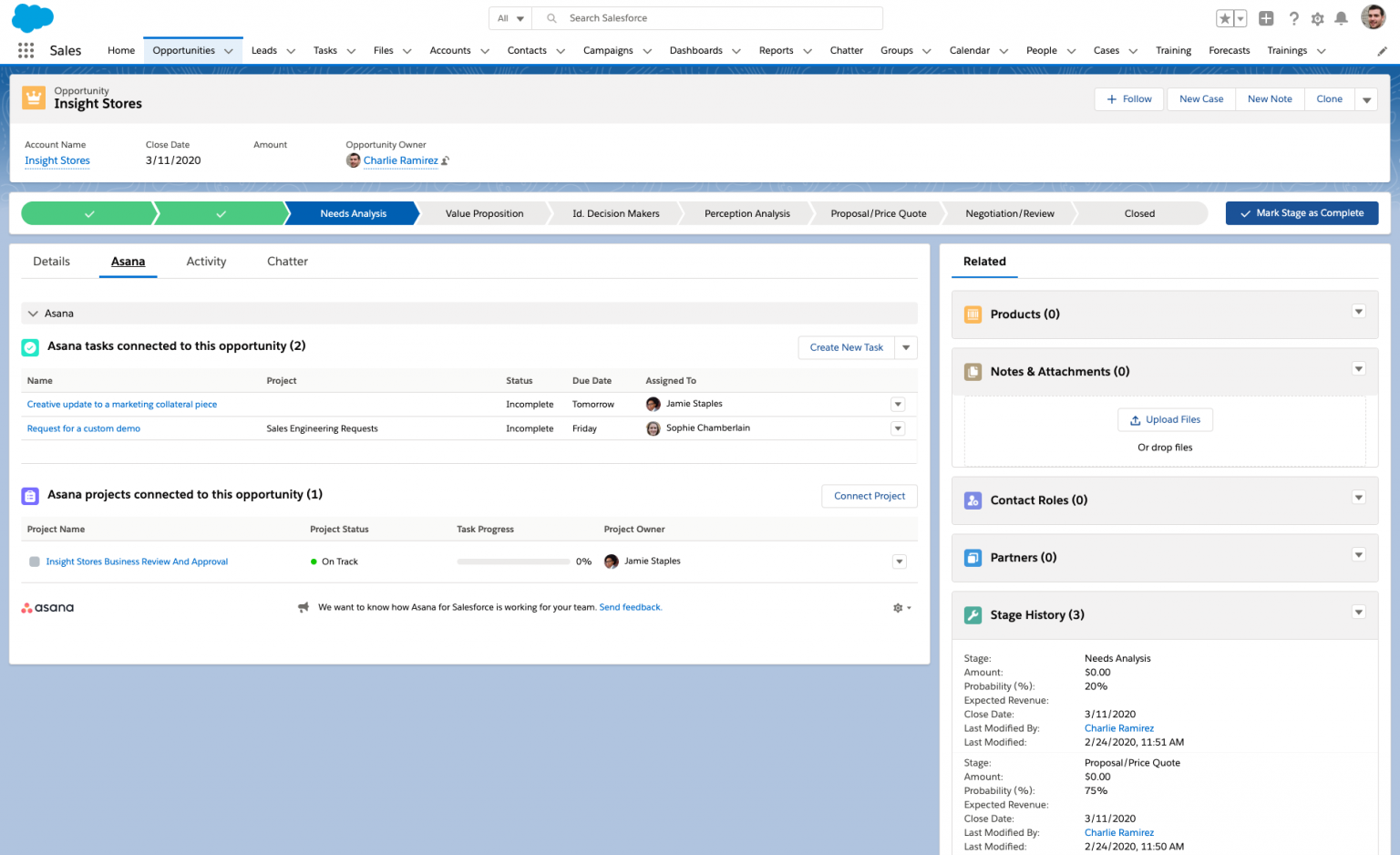 The integration can automatically create critical tasks and projects in Asana as customers reach key stages in the Salesforce deal cycle. This could be a pre-sales RFP engagement for example or the start of a delivery process. Asana will also integrate with service cloud. Teams that support Sales and Service can now operate in a single solution without the switching between Salesforce and Asana.
Both Asana for Operations and Asana for Sales and Account Management are available in Asana Business, starting at $24.99/£20.00 per user per month.
Enterprise Times: What does this mean
This is an interesting development by Asana and one that will increase its longevity in organisations. The integrations with Salesforce, Jira and Tableau allows support departments to view information without going into the different applications.
There are, however, several questions that buyers will want to answer. What are the license implications for the third party products, especially if a user currently does not have access? Also the integration points between the systems are vague.  Enterprise Times requested more details release notes but as of writing these have not been provided. Organisations wanting to increase efficiency will want to fully understand what the capabilities of the integration deliver in more detail.
Where this goes will be interesting though. Will Asana integrate to other solutions in time? Is there a requirement for example to integrate to ERP solutions such as Oracle, SAP or Infor? There are some potential benefits in doing so. This is a product that is worth keeping an eye on.