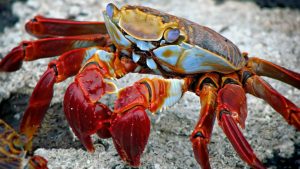 Infor has announced that Pataya Food Group will implement Infor CloudSuite Food & Beverage (F&B), Infor OS and Infor Birst and part of a major transformation project. The solution will be implemented by Lawson Software, an Infor channel partner based in Thailand. Pataya Food Group is a seafood manufacturer and distributor with brands such a Nautilus, Sea crown, Mongkut Talay and Lilly. It also operates an OEM for products such as pet food. From its four primary marketing centres in Thailand, Vietnam, France and China it is looking to expand further. It hopes that Infor will enable it to do this and bring greater efficiency to the operations.
Those efficiencies are key to the decision to implement a new ERP solution. According to EMIS despite growing revenues over the last three years net profits have fallen. Pataya Foods intends to streamline its production and distribution. This will include improving inventory management across its two manufacturing plants in Vietnam and Mahachai. The implementation will also leverage the compliance and supply chain functionality found in Infor Food and Beverage. Additionally, Infor Birst will bring analytical insights to further enhance operations.
With the new solution in place Pataya will be able to manage the entire product lifecycle from factory to shelf across multiple regions from a single screen. Vichit Anathep, managing director, Pataya Food Industries Limited commented: "Our vision at Pataya Food Group is to be the top choice for quality food on supermarket shelves across Asia and global markets. Through our partnership with Infor, we look forward to digitally transforming our business to overcome challenges that are unique to the food and beverage industry — this is where Infor's deep industry expertise lies — and drive our expansion globally."
Enterprise Times : What does this mean
This is solid start for Fabio Tiviti, in his new role as vice president of Infor ASEAN. A multinational food company in Asia is a fillip to its prospects in the region. There is no mention of how long the project will take. Lawson Software also appears to focus more on SAP at the moment judging by its website that Infor products. If this project is a success and others follow will that balance shift?
Tiviti as commented: "In partnering with Infor and implementing Infor CloudSuite F&B, Pataya Food Group is now armed with the tools and technology to more efficiently deliver on quality products it is already known for, and that will help enhance end-to-end operations. Infor is committed to providing next-generation, industry-specific applications that are finely tuned in the cloud, and we look forward to a fruitful partnership with Pataya Food Group, working together to meet its overall business objectives and increase productivity and customer satisfaction."
This is also not the first company that Infor has won in Thailand this year. In June Infor announced that Patkol, a refrigeration and food manufacturing company would implement its software. IS this the start of a significant share grab in Thailand?