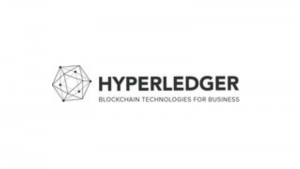 Hyperledger, the open source collaborative effort created to advance cross-industry blockchain technologies, announced the latest line-up of new members to join its enterprise blockchain community. It has also announced its Global Forum 2020 – to happen in Phoenix, AZ in March next year.
"At Telefónica we have been exploring the real value of blockchain for our customers for a long time, and we believe that value is in the layer of trust that adds to operations," says José Luis Núñez, Global Head for Blockchain at Telefónica.
"Hyperledger's community is key in the development of the technology that companies and organizations from all industries are using as a de facto standard for building business blockchain networks. We are delighted with the possibility of contributing to both the ongoing projects and new initiatives that may be launched in the coming months to continue helping companies in building these trusted networks."
Eight new members
Eight new members have joined Hyperledger, including:
BlocWatch
BondEvalue
Ledger Leopard
LimeChain
Telefónica
Tech Mahindra
Vonechain Technology
These add both heft and diversity to what is already a multi-venture, multi-stakeholder effort hosted at the Linux Foundation.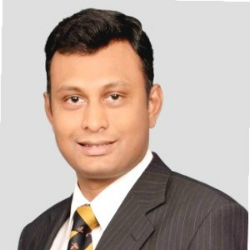 "Tech Mahindra has demonstrated strong product development capabilities using Hyperledger projects by developing 25+ Blockchain platforms and also implemented one of the world's largest Blockchain networks covering 400 million+ subscribers in India to fight spam calls and text," said Rajesh Dhuddu, Global Practice Leader – Blockchain, Tech Mahindra.
"By joining Hyperledger, Tech Mahindra would like to play a strong role in architecting the future of Hyperledger technologies by architecting cutting-edge solutions to solve tough business problems for enterprises globally."
Hyperledger project news (in summary)
Hyperledger has unveiled a host of project update news, including:
the introduction of Hyperledger Avalon
the release of Hyperledger Sawtooth 1.2 and Sawtooth PBFT 1.0
updates to Hyperledger Quilt and Hyperledger Burrow.
In addition, Hyperledger:
launched its Hyperledger Certified Service Provider (HCSP) program (along with five initial members)
the Hyperledger community also came together in Russia for its first Moscow Bootcamp
"The fourth quarter has been busy on many fronts," said Brian Behlendorf, Executive Director, Hyperledger. "We've hit the 15 project milestone with the introduction of Hyperledger Avalon, and are seeing growing development and traction across our other projects.
"We have also launched our Hyperledger Certified Service Provider program to boost deployment speed and efficiency for enterprises. Now, this diverse line-up of new members adds even more depth and breadth to our community and momentum to our efforts to advance the state of enterprise blockchain technologies."
Hyperledger Global Forum 2020
Hyperledger will hold its Global Forum 2020 on March 3-6, in Phoenix, AZ. The Forum:
is open to any and all who are involved or interested in using, developing or learning more about Hyperledger's open source, multi-stake holder enterprise blockchain technologies.
expects to have more than 1,000 Hyperledger contributors, members, service providers and enterprise end users for this (the second) Hyperledger Global Forum.
The Global Forum 2020 agenda
The agenda will include keynote sessions presented by:
Don Tapscott – co-author, Blockchain Revolution: How the Technology Behind Bitcoin and Other Cryptocurrencies is Changing the World and co-founder of the Blockchain Research Institute
Sheila Warren, Head of Blockchain and Distributed Ledger Technology at the World Economic Forum.
The agenda will feature more than 70 sessions, multiple breakout sessions plus panels, workshops and a Demo Theater. Topics will range from business talks – such as Governing DLT Networks – to forward-looking sessions – like Building Identity and Credit Solutions for the Developing World. The common theme will be using Hyperledger technology and is an opportunity for users of, and contributors to, Hyperledger projects from across the world to meet, align, plan and hack together in-person.
"The inaugural Hyperledger Global Forum in Basel energized our community and helped drive much of the momentum we've seen on the development and deployment fronts in 2019," said Behlendorf.
"Hyperledger Global Forum 2020 will bring even more people together for a deep dive into all things Hyperledger. Thanks to our distinguished keynote speakers and the calibre of the content curated by our hard working Program Committee, we anticipate our event will fully engage both business and technical audiences and further boost the energy and excitement within the Hyperledger community and broader enterprise blockchain market."
Enterprise Times: what does this mean
Hyperledger is an open source collaborative effort which:
seeks to establish a cross-industry blockchain technology platform
is a global collaboration
spans multiple industries, including finance, banking, healthcare, supply chains, manufacturing and technology.
Hyperledger hosts many technology projects. These include:
distributed ledger frameworks
smart contract engines
client libraries
graphical interfaces
utility libraries
sample applications.
The addition of yet more members, especially Telefónica and Tech Mahindra, confirms Hyperledger's appeal. The size, and intensity, of the Hyperledger Global Forum 2020 should be a demonstration of that appeal. If thousands or tens of thousands turn up, that will represent a major success and with so many Hyperledger projects in play – that is likely.