Sage has announced it is to sell its Sage Pay business to Elavon, for around £232 million. This will result in a net profit from the sale of about £180 million once the sale completes. Completion is expected to happen in Q2 FY20 once regulatory approval is granted from bodies including Board of Governors of the Federal Reserve System in the United States as well as the Central Bank of Ireland.
This sees Sage sell the lions share of its payments business. It started its divestment process with the sale of its US Sage Payments business in 2017 to GTCR LLC. The deal sees Elavon installed as a key payments partner for Sage as it looks to focus on its core markets of Accounting & Financials and People & Payroll.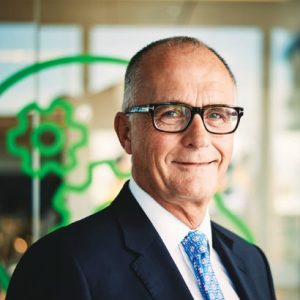 Steve Hare, Sage CEO commented: "Our vision of becoming a great SaaS company for customers and colleagues alike means we will continue to focus on serving small and medium sized customers with subscription software solutions for Accounting & Financials and People & Payroll. Payments and banking services remain an integral part of Sage's value proposition and we will deliver them through our growing network of partnerships, including Elavon."
What will Elavon get
Elavon is one of the leading global payments companies and a wholly owned subsidiary of US Bancorp. With the addition of Sage Pay, Elavon gets an operation with £41m turnover and operating profit of £15m. Elavon is already the fourth largest payments provider in Europe. This acquisition will see it significantly increase its share of the UK and Ireland market.
Hannah Fitzsimons, president and general manager of Elavon Merchant Services, Europe said: "We are a customer-focused company that is helping businesses succeed in a global marketplace that is changing rapidly. This acquisition brings tremendous talent and leading technology to Elavon, which can be leveraged across the European market."
The acquisition also sees Elavon add over 50,000 businesses in the UKI SME market. Between them they process millions of transactions each month. Declan Lynch, CEO of Elavon Financial Services, DAC commented: "We are thrilled to bring the talents and capabilities of Sage Pay employees to Elavon, where they will be an integral part of our company that is investing in the future," said
What will it now do with this money?
The sale provides Sage with a war chest to do a number of things. It could invest in marketing and R&D to further accelerate the penetration of recently launched Sage Intacct in the UK market and also bring it to other international markets faster. It might also look to invest in more acquisitions to strengthen its portfolio of products with additional add-on components.
There is also the matter of Sage One. Sage has not always been forthcoming about its subscription numbers. It may need to invest in it further to counter the growth of both Xero and QuickBooks, especially in its home market.
Another reason for Sage disposing of Sage Pay is to make it less attractive to a PE company looking to asset strip and split the organisation apart.
Enterprise Times What does this mean
Sage now has money that it can invest in its core product, acquisitions and/or its sales operations. It will be interesting to see where and if Hare decides to invest. If he does invest, where will it be? Hare will be mindful of the need to further accelerate growth. It is that decision and the outcome that is more likely to judge how Hare has done as CEO.
This disposal will also enable Sage to intensify its focus on its chosen markets. This is a positive move for Sage. The payments business while healthy was facing growing competition from new payment providers such as Paypal, Stripe or Adyen. This deal will enable the Sage Accounting software to freely integrate with these other newer digital payment providers.