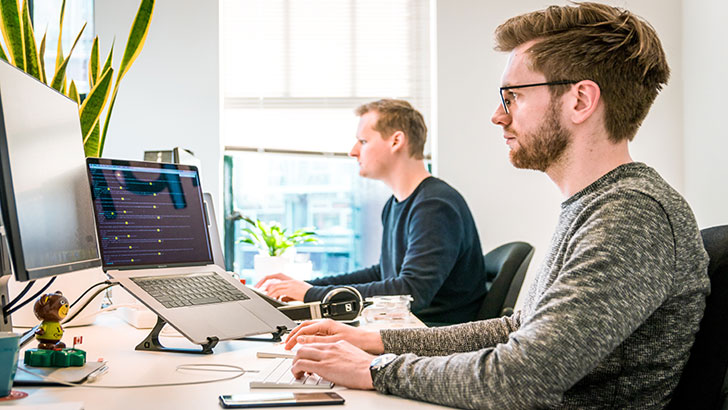 Stas Zvinyatskovsky, Managing Director, Accenture works with companies around the world. His focus is on software engineering from architecture to processes, to organisation and to culture. It's a space that is changing rapidly. At DevOps World earlier this year, Enterprise Times sat down with Zvinyatskovsky to talk about software engineering. ET was interested in how Accenture was moving its customers away from traditional enterprise software development to a more agile world.
Zvinyatskovsky called out the book, Pivot to the Future: Discovering Value and Creating Growth in a Disrupted World. It looks at how Accenture transformed its own business approaches. That approach took time. It was not an overnight fix. According to Zvinyatskovsky: "The world is moving much faster now and we also pivoted to the new over the last five to seven years."
Accelerating change in software development means adopting agile processes and processes such as DevOps. Change is hard, so ET asked Zvinyatskovsky how Accenture's large customers were taking on DevOps. He said: "We are no longer selling the idea to people. People, by now, know what DevOps is at a high level, they still maybe need help with details. They understand, high level, the expectations of a successful DevOps implementation. They don't have it, they haven't implemented it."
One challenge of change is finding the right language to use. In cyber security it has taken time but now we talk to the C-Suite about risk not breaches or malware. How does this work with DevOps? Zvinyatskovsky said: "Engineering leaders understand speed, quality, productivity and employee engagement. When talking to business leaders we need to be able to translate technological benefits to business benefits."
To hear what else Zvinyatskovsky had to say, listen to the podcast.
Where can I get it?
obtain it, for Android devices from play.google.com/music/podcasts
use the Enterprise Times page on Stitcher
use the Enterprise Times page on Podchaser
listen to the Enterprise Times channel on Soundcloud
listen to the podcast (below) or download the podcast to your local device and then listen there