Workday has reached an agreement to acquire Scout RFP for around $540 million, subject to adjustments. Founded in 2014, Scout RFP has had only four rounds of funding, raising $60.3 million (Source Crunchbase). The latest was in January 2019 when it raised $33 million from Scale Venture partners. Workday Ventures was one of the investors in an earlier round in 2018. That round appears to be omitted by Crunchbase.
Aneel Bhusri, co-founder and CEO, Workday commented: "Scout RFP is an industry leader that is loved by procurement teams who are undergoing a significant shift to better optimize spend. Together, we will deliver a modern source-to-pay solution that accelerates our momentum in the spend management market and expands how customers can plan, execute, analyze, and extend in one system."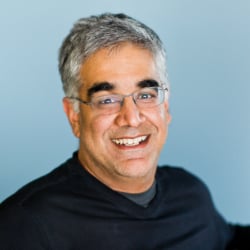 That "love" was demonstrated on stage by John Bruno, Vice President of Real Estate and Procurement, Workday at SPARK 2019, the Scout annual conference. Workday is a customer of scout RFP.
Bruno said: "SPARK is the first time that we've been able to create a tremendous community for procurement and sourcing professionals from around the world.
"If you think about what Scout can do for you it is the thing I am most proud and most excited about and we started to it roll out.  We had this little thing called WOW, it is Workday on Workday, and I will tell you I am WOWed by Scout. "
Other customers include Adobe. Intuit, Netflix, DHL, Owens Corning, Easyjet and Xero. Importantly, as a Workday Software partner and customer, Scout RFP has already completed the integration work between the two platforms.
What is Scout RFP
Scout RFP consists of several key components:
Pipeline: Provides a single collaborative platform for procurement projects
Intake: Manages and automates sourcing requests
Sourcing: Manages the sourcing process, including supplier selection
Contracts: A contract lifecycle management solution including: renewal milestones, e-signatures, and obligations.
Supplier Performance: Monitors and helps to manage supplier performance
Supplier onboarding: Streamlines the supplier onboarding process
Reverse auctions: Manages the reverse auction process to shorten negotiation times
Dynamics negotiations and analytics: Provides pricing insights to help accelerate negotiation.
In addition, it has an API that allows it to connect to third party software. It also has a dedicated Workday Connector.  Will Scout RFP technically become part of Workday? In a blog, Petros Dermetzis Chief Products Officer comments: "We do not intend to re-platform Scout RFP but over time, customers can expect the same Power of One experience, including access to one data model, one security model, one user experience, and one Workday Community."
How Workday will achieve the single data model when it will not re-platform Scout RFP is open to question. However, Workday is opening up its platform and the integration will only get tighter with data flowing from Scout RFP into Workday. It may mean that Workday will make all Scout RFP data available on the Workday platform. This will enable it to leverage Workday Analytics fully.
This integration complements the Workday Procurement and Workday Inventory modules. It brings functionality to Workday to enhance supplier engagement and streamline the source to pay process.
The deal is set to close by January 31st 2020, which is end of the Workday Fiscal year 2020. Workday is paying for the transaction in cash.
Enterprise Times: What does this mean
This acquisition complements Workday but it also cannibalises its own ecosystem just at a time it is looking to expand it. However, Scout RFP does not seem to have any other significant integrations to other ERP vendors. It is therefore less complex than Workday's acquisition of Adaptive Insights. One of the reasons that remained a separate business unit is because it has other vendor integrations. Scout RFPs 160 employees, mainly based in California will join Workday.
Alex Yakubovich, CEO, Scout RFP commented: "As a Workday Ventures portfolio company and Workday Software Partner, we've been incredibly impressed with Workday's team, culture, customer focus, and products. In addition to our common passion for innovative technologies, our two companies also share a commitment to employee and customer satisfaction, which will enable us to advance our vision to transform strategic sourcing."
Scout RFP's customer list is interesting. It clearly plays well at the large enterprise market level. It has both SaaS companies and manufacturers such as Owens And Cornell. This is a sensible first step for Workday if it is looking to extend its ERP functionality into more traditional product based organisations. It will help it to attract more organisations, especially to its Finance solution.
This seems a good deal for Scout RFP and should provide a significant return for investors. It will also be a boost to other players in the market such as SourceDay, which operates more in the mid-market. However it highlights the importance of strategic sourcing solutions.