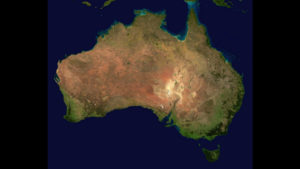 Only a few weeks after launching in Australia, Sage has gone live in its first ASX listed customer. The investment and funds management group, 360 Capital has deployed Sage Intacct. According to Sage, this is not the only customer it has won since launching in the country in August.
Kerry Agiasotis, Executive Vice President and Managing Director of Sage Asia Pacific, Sage Australia commented: "We are delighted to be working with 360 Capital, supporting the financial function as the business evolves and grows.
"In facilitating the connection of the business to third party applications through our open APIs, Sage is providing the foundations necessary for 360 Capital to scale into a Cloud environment, all the while providing visibility across multiple funds and workstreams in one easy to navigate centralised platform."
Why Sage Intacct
360 Capital will leverage the multiple dimensions that Sage Intacct offers. They enable it to manage and report on the multiple funds that it has. Matt Bowden, Financial Controller of Funds at 360 Capital said: "The business' priority was to implement a product that could prepare the consolidated views for the various funds directly within the system in a fast and efficient way. That's where we see a big benefit to us, both from a cost and time saving perspective.
"We also required a financial software which could grow and move with us as our business grows and gives us that flexibility while also offering access to real-time information and visibility over all levels of our business."
Cloud Native and multi-tenant were key factors
Another factor in the decision made by 360 Capital was that Sage Intacct is a native cloud multi-tenant solution. Sage worked with a channel partners in the region, MicroChannel to implement the solution into the 360 Capital software architecture.
Stefan Coetzer, Sage Practice Director, MicroChannel, said: "One major selection criteria for 360 Capital was the need to eliminate future upgrades by always running on the latest version of the software. The obvious solution to this was to put forward a native cloud solution with the agility to adapt to a rapidly expanding business. 360 Capital required integrated, centralised financial data with the capability to grow and scale to fit with the global business and Sage's modular strategy filled a gap in the market."
Historically the Group was a diversified real estate investment and funds management business. During 2019 it expanded its activities to become a listed investor and manager of alternative assets. It plans to list its Capital Digital Infrastructure Fund on the ASX. It will invest in real assets, credit, and private and public equities.
The company also recently invested in a AU$19.8 million secured loan to a Sydney based childcare operator. With the increasingly complex investments it is looking to Sage Intacct to provide it with better financial management oversight.
Enterprise Times: What does this mean
This is a significant win for Sage as it brings Intacct to the Australian market. That it is already being installed at an ASX listed company bodes well. However, it will look to 360 Capital to provide the endorsement of the solution once it is bedded in. With such a significant customer advocate its growth may accelerate in a way they are hoping for.
There was only a small presence from Australia at this years Sage Advantage. It will be interesting to see whether that expands next year in Orlando.