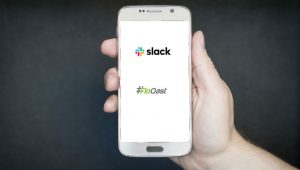 FloQast has announced an integration with Slack as it looks to help finance teams further automate the close management process. Enterprise Times sat down with Mike Whitmire, co-founder and CEO of FloQast to discuss the update at Sage Intacct Advantage this week.
The new integration enables finance teams to access functionality and information in FloQast through the Slack app. It was developed by FloQast using a direct API connection. Whitmire explained that they use this approach as it gives them better control over functionality against using an iPaaS solution for the integration.
This is the latest integration that FloQast has delivered. They approached it in the same way that they did for its cloud file storage integration. In that instance it looked across its customer base finding most used Dropbox. It integrated to that solution and then replicated the functionality in 2017 to Egnyte and Microsoft OneDrive.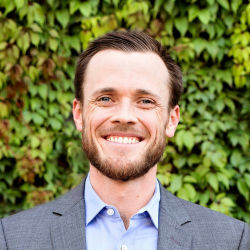 To add an integration with a collaboration solution Whitmire commented: "On this Slack was most common – will figure out what they want and then we will do teams and Google chat.".
More than 60% of FloQast's customers already use Slack which made it the obvious choice. This integration has some basic functionality that FloQast has tested itself and found to be useful. The solution has been in beta with around 15 customers for the last months. It will go into general availability in around 30 days time. In addition it will be available at no extra charge to customers.
The feedback from the beta and other customers will determine which features they add over the coming weeks/months. Once they have a set of functionality, they will look to extend the integration to other platforms. As with file storage, customers will determine which platforms they integrate to.
Features on day one
FloQast has launched the integration with three core sets of features: notifications, remote updates and queries. At launch, Whitmire says there will be between three and five integration points in total. At the moment there are three. In time, Whitmire believes that there will be around 15-20 integration points that make sense and at that point it is likely they will look at rolling out to other platforms,
Users can configure alerts within FloQast so that they are surfaced in Slack automatically. It means that mobile users are alerted if a task is completed or needs an action. The second integration point enables users to reply to or change the status of a review note within FloQast from Slack. Finally users are able to use Slack to query FloQast through a Slack bot. The examples given include a list of current late items or a list of tasks due that day.
Cullen Zandstra, co-founder and CTO, FloQast commented: "FloQast's development teams are laser focused on delivering greater capabilities and value to accountants to make their jobs easier, and this requires working with and adapting to the processes and tools that are essential to performing their jobs.
"With FloQast's integration with Slack, accountants can now remain focused on the task at hand and work within their daily business process. By continuing to expand the ecosystem of applications with which we work, FloQast continues to remove hours and days from the monthly close, and giving time to accountants to focus on what's most strategic and important for the business."
Enterprise Times: What does this mean
FloQast is pushing the boundaries of close management software. It claims the integration with Slack is the first for a Close Management solution. FloQast is innovating in this space and finding new ways to bring efficiency to its customers. Customers seem to agree.
Tiffany Hanken, accounting manager at Blue River Pet Care commented: "FloQast's integration with Slack connects two of the primary tools I use to perform my job as an accountant. Rather than jumping from app to app and losing my train of thought, I can complete close actions from within Slack.  This makes my team way more productive which results in more efficient processes, and a more accurate and timely month-end close."
Further details on the integration were also available in a blog. More than 750 organisations use FloQast already, these include Lyft, Twilio, Zoom and The Golden State Warriors. While most customers are based in the US they do have customers in other countries. Whitmire also revealed that the next round of funding may follow in 2020. This would help to drive a more formal international expansion as it looks to accelerate its growth.