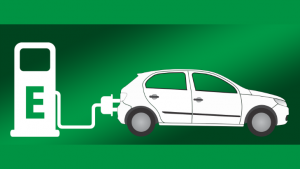 ecoHarmony is investing in NetSuite ERP to drive its growth and international expansion with the assistance of NoBlue, a 5 star NetSuite channel partner. The investment comes two years after ecoHarmony was nearly dissolved demonstrating that growth is often hard. It is now growing internationally from its base in Gloucestershire. The company sells ecological products including electrical vehicle charging equipment designed by its own brand Viridian EV.
A family based firm, ecoHarmony is hoping to capitalise on the huge global growth of electrical vehicles. MarketandMarkets predicts that the market size will reach US$30.4 by 2023 from an estimated US$5.3 billion in 2018, that is a CAGR of 41.8%.
NetSuite is well suited to assist with that growth, especially considering the international expansion prospects of ecoHarmony. ecoHarmony is looking to NetSuite to provide a complete business solution including Enterprise Resource Planning (ERP), Customer Relationship Management (CRM) and eCommerce. Jack Glover, Co-Founder and Director at ecoHarmony commented: "The NetSuite system has lots of parallels with our existing business models and offers a malleable system which so far, is proving to provide a seamless and rapid integration compared to other solutions on the market."
To implement the solution ecoHarmony selected NoBlue. What is interesting is the extent to which NoBlue has supported the startup. Part of the engagement has seen it assist the company applying for a government grant to help fund the training and IT improvements. That application will begin once ecoHarmony has completed the business' customs declarations. That kind of support is traditionally offered by Accountants and that NoBlue has the knowledge and ability to support ecoHarmony through what can be a complex process is both impressive and innovative.
NoBlue more than an implementation team
The NoBlue team has already started working on the project which is targeted for completion before the end of October. Leveraging the flexibility of the NetSuite platform NoBlue has customised the application enabling ecoHarmony to schedule purchase orders. The solution will enable the company to work across the international markets it operates in supporting multi-language and multi-currency requirements.
ecoHarmony made the decision to move to a fully integrated SaaS solution to remove barriers to growth. These included the costs of maintaining IT infrastructure, likely those costs would have grown significantly as the company looked to expand overseas. It already has relationships in Norway, Portugal, Belgium, Ireland and New Zealand. It is also looking to expand into new countries including Australia, Iceland and Thailand.
It similarly enabled it to remove the manual processes it had relied on as a startup. The project is split into phases with system configuration, system migration and team training currently in progress. ecoHarmony will soon start user testing which will allow for final tweaks and training ahead of the going live.
To date ecoHarmony has enjoyed a solid relationship with NoBlue, Glover commented: "Working with the NoBlue team – whom has been respectful throughout – has been nothing short of a pleasure. The partnership we have formed throughout the process has allowed us to highlight key activities we wish to focus on and will provide us with the manoeuvrability to meet our long-term goals, cost-effectively."
Ryan Harris, Sales Consultant at NoBlue said: "Working with ecoHarmony has allowed us to continue in our mission of working alongside Small and Medium businesses (SMEs) and help them consolidate their systems into one user-friendly, reliable system. NetSuite will not only provide ecoHarmony with the real-time visibility it needs, but it will be a key driver in allowing them to grow and scale their business globally as demand grows for environmentally friendly products."
Enterprise Times: What does this mean
While this appears to be a typical NetSuite implementation story, underneath the covers there are some interesting facts. ecoHarmony has identified a huge market to go after, with a product that only needs to capture a small share of the market to be successful. In choosing NetSuite it has selected a product that can help it scale rapidly. To help with the investment NoBlue is cleverly supporting the company as it looks to gain funding from the government. It does not clarify which grant it is helping the company with though. It is likely to be the Grant for Business Investment. If Brexit occurs many source of funding for start-ups will cease or slow down as the EU was the source for many of the funds that supported these schemes. However, in assisting ecoHarmony with its application, NoBlue is adding value that others should take note of.
With NetSuite in place, one component for successful and sustainable growth is in place. Expansion is not guaranteed though and working in multiple markets with the challenges for import/export that may shortly be imposed will be hard. ecoHarmony may well be a company destined for good things, as it looks to grow in the same way that NetSuite has nurtured other rapidly growing companies such as Lyft, SOCAR and Deliveroo.