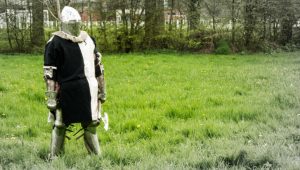 Enterprise Times caught up with Mike Whitmire, co-founder and the CEO of FloQast to talk about the company and its progress. FloQast is one of several start ups targeting a share of the financial close software market. To do so, it has integrations with several ERP vendors including Oracle NetSuite and Sage Intacct. FloQast has 140 employees based out of two offices in Los Angeles, CA and Columbus, Ohio with remote employees in another five states. It now has over 700 customers and is adding between 80 and 120 customers every quarter according to Whitmire.
FloQast continues to grow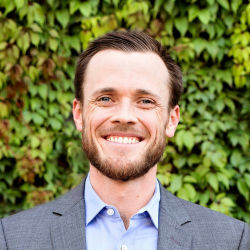 Enterprise Times asked Whitemire how the company is doing this year.
Whitmire answered: "2019 looks like us doing a little more than doubling this year in terms of revenue growth."
While the words may seem unimpressive that is growth of more than 100% which is considerable, even in a growing market. In addition to its existing partnerships FloQast added Host Analytics as a partner this year. Has that growth come through partnerships?
"The technology partnerships are working out well. NetSuite, Workiva and Intacct have been really impactful. Host is not far behind that but I would not put then on the same level. We are a tier one partner with NetSuite and Intacct. We are the only close management tier 1 NetSuite partner. Then the ones we are not doing as well are SAP, which is not too shocking given the BlackLine relationship over there.
"Another area we have gone after is Private Equity firms. We are partnering with them to roll out FloQast to their portfolio to make them more efficient. On the channel partner side we are starting to engage with more consulting partners. Not at the big four level yet, more the mid-tier US regional consulting firms. They are not necessarily about making money off of us, it is about referring the best solution to their clients. They have looked at BlackLine, at Trintech, taken a look at the market and they have come to their conclusion that we are the best fit."
Where is the growth coming from?
"The big revenue growth driver for us has been the new product lines we put out, Flux Analysis and Transaction matching. They are now in the market, selling and competing really well against the more established players out there."
Whats next in the product?
Whats next on the roadmap for the product?
"We have a great core product. One of our tenets is to never forget about that and we are always innovating on that. Making it better. We are confident that our core app is on par if not better than theirs (BlackLine). It is really about continuing to innovate with the idea of who is the next competitor that could pop up and making sure that we are ahead of them. Also, a couple of other initiatives that will solve a couple of pain points for Accountants but I will not talk about those items on the roadmap. "
Those new features will be available later in the year or early next year according to Whitmire, though he would not be drawn further as to what they were.
The future
FloQast is currently focused on the US market. While it has a handful of customers in the UK, Australia, Canada and South America, Whitmire has no plans to go global, yet. What do you hope to achieve in next 12 months?
"I want to continue to iterate on the three products I mentioned, build out that platform and make sure it is the best one in the market. Grow our employee base modestly, but not quite as aggressively as we did last year. To make sure that we can digest that growth.
"Another for us is self-sustainability. We are a venture backed company and have a ton of VC's behind us. The market is hot but you need to think about the business and whether this VC world is going to be how things operate going forward. At some point you need to realise that might not be around forever and you have to consider how you grow your business from a cash flow perspective."
Does this mean that Whitmire is not heading for another round of funding soon? Whitmire quickly clarified: "My preference is to raise more money and go bigger. I want to innovate on product and make sure that we can scale."
However, he went on to explain that after ten years of economic growth he feels that the economy may not continue to grow at the same rate. He continued: "If the economy does go down hill then VC money may dry up."
If that happens he wants FloQast to be in a position where it is cash positive and able to grow organically. He is also aware that his own investors and other VC's are keen to push the expansion.
It is a question he will need to address soon. BlackLine is increasing its international expansion. If FloQast has a chance of competing on the international stage it could cede too much first mover advantage to BlackLine and it could struggle to gain the traction it hopes for in other markets in the future.
How do you see the competitive market evolving in 2019?
"BlackLine is still out there, they are at the upper end and mid-market. I don't expect that to slow down. Trintech acquired Adra match (Software) and it has now been brought to the United States. They are selling in the mid-market. They were an issue for us in Q1 because we didn't have matching. As soon as we countered with our matching product we went to having a solid win rate against them.
"A lot of ERPs are talking about building a solution for this. Oracle and Workday are talking about it which sounds concerning. However ,the reality is that these solutions have had this product already for the last ten years or so. They just haven't been adopted because of the classic reasons such as being clunky, not 100% thought out, difficult to use and difficult to implement."
How does FloQast differentiate itself? "We built an application that works the way they (Accountants) already work today. What that means is that it is an easy implementation, easy to deploy in 2-4 weeks. The software is intuitive and doesn't require training. In the last nine months we have added Flex Analysis and most recently the transactions matching, which has been huge for us in competitive situations."
Target market
What is your target market and is it evolving? "Going up market, not into Fortune 100 or Fortune 500. Every quarter we are setting a new record for customer size, not 10x the second biggest client, one contract this quarter is 30% bigger than the largest last quarter."
What kind of businesses are you winning? "Unicorns are bread and butter, the pre IPO company. It is almost like the application was built for them. A company will sign with us pre IPO and can then scale well beyond the IPO. There is no reason to switch off FloQast."
Why is FloQast so attractive to pre IPO companies? "It relates to how we built the product. Building the product for early stage companies first and then adding on the features and functionality that resonate with the upper end of the market. That's why we are able to implement very quickly when they are early stage but scale with them in the long run because of the product philosophy that we have taken."
Whitmire continued… "We are still hyper focused on the Bay area. We get after those pre IPO companies and a few of our partnerships are helping on that. Around the rest of the country we have opened up the aperture on how we target. We are seeing success across different verticals. Tech is where most of IPOs lie."
Growth is not just about tech and pre IPO
Where else are you seeing traction? "The other portion of the business where the business is coming in is not the pre IPO companies. It is that company you have never heard of located in Des Moines, Iowa that has been around for 80 years, has a team of 50 people and who is looking to innovate a  little bit. That is the new space we are starting to getting into. To me, ironically, that is more exciting than the tech IPO space. It really proves how big the market is for us."
Whitmire explains that those companies are often using legacy ERP solutions and are using FloQast as a stepping stone to cloud. It is a low risk application that continues to work even if they move their ERP to the cloud later. The ROI for them, Whitmire intimated, is huge.
Enterprise Times: What does this mean
FloQast is a startup with potential. Its growth is impressive and the fact that Whitmire is happy to talk about growth in some detail is refreshing. It also means that the company is growing quickly and has the potential to challenge more established players in the market. Whitmire is not looking to be acquired though. However, further success might see an approach.
In holding off funding now, he maintains a larger degree of control over the organisation. The challenge is that while growth in the US is strong, they will not be in a position to capture significant market share in other regions without further international expansion.
In fifteen months time Brexit will have been decided and the next US president will be known. The economic situation will also be clearer by that time. FloQast will need to consider how and where to move internationally and whether it is the right time to accelerate its growth. However, if Trintech and others take advantage of VC funding to accelerate their own product R&D and sales efforts, Whitmire might need to seek funding earlier.