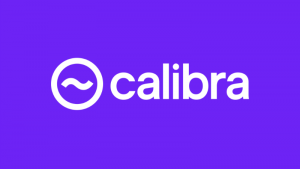 On June 18th Facebook 'announced Calibra and Libra (though they will not be available until 2020). This is either a momentous event or an irrelevance or (perhaps) something in between. Companies which have contributed at least US$10m to become founder members of the Libra Association include PayPal, Ebay, Spotify Uber, Lyft, Visa and Mastercard.
In no particular order Enterprise Times has gathered some opinions and statements (some with more 'weight' than others). Make of these what you will…
Facebook, Calibra and Libra
In Facebook's introductory words: "Today we're sharing plans for Calibra, a newly formed Facebook subsidiary whose goal is to provide financial services that will let people access and participate in the Libra network. The first product Calibra will introduce is a digital wallet for Libra, a new global currency powered by blockchain technology. The wallet will be available in Messenger, WhatsApp and as a standalone app — and we expect to launch in 2020.
"If you have an internet connection today, you can access all kinds of useful services for little to no cost — whether you're trying to keep in touch with family and friends, learn new things or even start a business. But when it comes to saving, sending and spending money, it's not that simple.
"For many people around the world, even basic financial services are still out of reach: almost half of the adults in the world don't have an active bank account and those numbers are worse in developing countries and even worse for women. The cost of that exclusion is high — approximately 70% of small businesses in developing countries lack access to credit and $25 billion is lost by migrants every year through remittance fees.
"This is the challenge we're hoping to address with Calibra, a new digital wallet that you'll be able to use to save, send and spend Libra.
"From the beginning, Calibra will let you send Libra to almost anyone with a smartphone, as easily and instantly as you might send a text message and at low to no cost. And, in time, we hope to offer additional services for people and businesses, like paying bills with the push of a button, buying a cup of coffee with the scan of a code or riding your local public transit without needing to carry cash or a metro pass."
Some elected comments
"The Libra network is a permissioned public network, which means a specific group of participants will validate transaction blocks, but anyone can use the network," said Marc Boiron, a partner in law firm FisherBroyles LLP. "Users give up the right to interest that they would receive had they put their fiat currency in a bank account. For people in developed countries, giving up interest to use a cryptocurrency that essentially allows them to do the same thing they can do in the current banking system is not appealing."
"The goal is to eliminate transaction fees and create a universal payment system capable of quickly transacting payments around the world," explained Braden Perry, a regulatory and enforcement attorney. "These transactions would be pseudonymous, meaning they are available to view on a public ledger, but without personally identifiable information, including names."
temtum Founder and CEO, Richard Dennis said: "Libra is going to continue to gain attention, not only within the crypto industry but in mainstream media, and it's development is causing major financial institutions to take notice due to the scale of the social network's audience. Is this good for cryptocurrencies as a whole? With regards to international exposure, it's a positive but that may be where the positives end. With Facebook one of the biggest hoarders of personal data on the planet, there's a complete contradiction of what cryptocurrencies are meant to be – no one entity should hold the power, the data or most importantly control user funds. Over the past decade, since Bitcoin first surfaced, a growing audience of primarily cryptographers, developers and entrepreneurs have been exploring how the theory of decentralisation can positively impact global populations and industries.
"As reports have made clear, Libra will initially be controlled by some of the world's largest companies, who will profit directly from the use of this currency. We'll see it integrated into existing financial structures via VISA, Mastercard and PayPal and see if used by the likes of Uber. Worryingly, this is exactly what cryptocurrencies were created to avoid and take back from brands like Facebook. Libra has the audience to be a huge currency, achieving mainstream adoption but can it deliver on those values that underpin the cryptocurrency industry? Values that are very likely to appeal to the next generation of consumers who may also turn their backs on existing social media platforms."
From Sheila Warren, Head of Blockchain and DLT at the World Economic Forum, comes: "Blockchain is a team sport and Facebook's creation of the Libra association demonstrates this principle. Libra's success will depend in large part on how well the association functions to cement construction of the network and adheres to its core principles. We are seeing blockchain experimentation expand around the world. Our research found that over 40 Central Banks are experimenting with blockchain technology, including digital currency. These organizations are some of the most conservative and prudent institutions in the world and even they are exploring the technology's potential, albeit cautiously and with a focus on fitness for purpose. Facebook's global brand name and the large percentage of the global population on the platform will help to socialize the technology even further. There is always going to be hype around blockchain and especially digital currency. But blockchain technology is not a catch-all. It's good for solving very specific problems and is often best deployed using collaborative governance structures."
According to the Financial Times, Mark Carney, the Governor of the Bank of England, aid Facebook's Libra cryptocurrency could have genuine use cases if it can conform to regulatory demands. "The Governor said the BoE was there to guarantee financial and monetary stability and would look at Facebook's proposals 'very closely and in a co-ordinated fashion at the level of the G7, the Bank of International Settlements, the Financial Stability Board and the IMF,'" the FT wrote.
In total contrast, US House of Representatives Maxine Waters (who is chairwoman of the House Financial Services Committee) has requested Facebook stop development of Libra (as reported by CNN Tech Reporter Brian Fung via a series of tweets on 18th June. In her statement, Rep. Waters explained: "Given the company's troubled past, I am requesting that Facebook agree to a moratorium on any movement forward on developing a cryptocurrency until Congress and regulators have the opportunity to examine these issues and take action."
Enterprise Times: what does this mean
As with many, Enterprise Times is suspicious. Calibra and Libra sound too much like Facebook trying to find new avenues for its business beyond core advertising. The justification, or appeal, that it will offer financial services to millions of the unbanked sounds worthy and self-interested – and about Facebook, not the unbanked. It is also unclear why established financial institutions have agreed to support Calibra/Libra – like Mastercard, PayPal and Visa: is it self-protection or are they hoping that it is easy to jump on board now and yet jump off later if nothing emerges. That sounds all too like climbing on board what you hope is a paper tiger not a real one.
Nevertheless, the neatest summary we have come across to date comes in a Huffington Post piece entitled "Facebook's Fake Currency Is A Joke" by Zach Carter: "To summarize Facebook's sales pitch: Dear users, if you let us invest your money and harvest the returns, you may or may not be able to cash out ― depending on some details we have not yet determined."