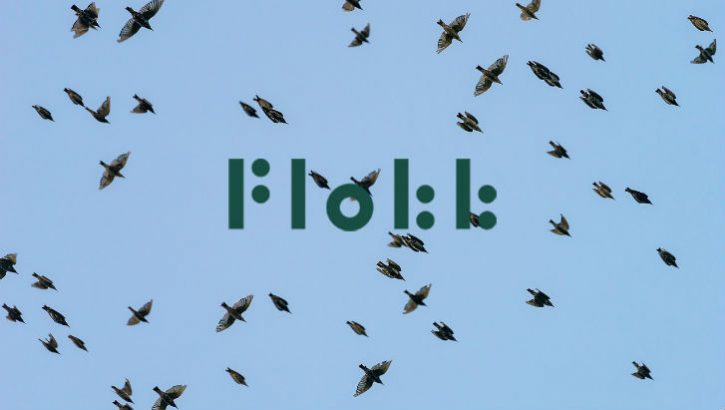 Flokk has completed the upgrade of its Infor M3 solution to the latest version of the software to help support the growth the company is going through. Infor announced the upgrade in a recent press release. Flokk is a leader in the design, development and production of office furniture across Europe. The upgrade was completed with the support of Columbus, an Infor partner that has previously worked with Flokk.
For Flokk the decision to use Columbus to assist them from Infor M3 13.1 to 13.4 was an obvious one. John-Birger Tronsaune, vice president of IT at Flokk commented: "We have a very good relationship and have collaborated for a long time. Columbus's consultants are honest, clear, pleasant and professional. This is something we appreciate a lot, it should always be fun and pleasant to work together."
The upgrade process took around six months to deliver and was completed in late summer 2018. It shows the benefits of channel partners to continue to maintain and strengthen relationships with customers over a period of years. The work together is not over either.
Beyond the core.
Over the last two years Flokk has experienced significant growth. Within 14 months it increased its sales from NOK 1.3 billion to NOK 3 billion. That growth was fuelled both organically but also through acquisitions. Those acquisitions included several smaller companies with other ERP solutions, they included:
Netherlands: BMA (2015) use a proprietary ERP solution
Sweden: Offecct (2017) and Malmstolen (2017) one of which uses Monitor ERP
Switzerland: Giroflex (2017) uses SAP
Poland: Profim (2018) Its largest acquisition to date uses IFS Applications 8.
Those acquisitions resulted in a mix of ERP applications which would mean that providing a single view of the company operational and financial data is not straghtforward. The ideal strategy is to consolidate onto a single ERP solution. However, Tronsaune understood that the current version of Infor may not have been suitable to roll out across the newly expanded group.
Tronsaune commented: "As a long-standing user of Infor M3, we knew that it was smart to upgrade to the latest version before we go into major integration projects with our new companies. This project is about making it possible to help our new acquisitions enter a modern environment if we make that decision in the future. We are now evaluating whether Infor M3 is the right platform for the new operations."
Infor will hope Flokk chooses its software for the wider organisation. Arguably Flokk has completed the hard part. Johan Made, general manager, Nordics, Infor commented: "Managing a complex portfolio throughout periods of aggressive growth makes a great many demands on systems and processes. The need to maintain high service levels is critical so that customers are not lost as the business moves to the next level. Flokk has recognised this and the evolution to Infor M3 will help ensure there are options to standardize and optimize processes as the business grows."
Will Flokk roll out Infor M3 across Europe?
It appears Flokk has not yet made that decision. Is this a negotiating tactic by Tronsaune, as he looks to broker a larger contract with Infor? It is not the only change that he is planning though. With the latest version of Infor M3 the company is also looking at Novacura Flow. This will enable it to deliver mobile functionality to its employees. In doing so he may still keep his options open. Novacura Flow also works with other ERP solutions, including that used by Profim, IFS. Flokk may therefore look to implement the mobile enablement at both Flokk and Profim.
Another potential project is around ecommerce as Flokk looks to modernise its routes to market. Infor can provide an ecommerce solution, Infor Rhythm. It could also integrate M3 using Infor Ion to another ecommerce solution. Flokk is likely to work with Columbus, its chosen implementation partner on these projects. Tronsaune added: "We have many exciting projects going forward where we need to work with good consultants – and we find them at Columbus."
This is good news for Columbus and the depth of relationship that it has achieved with Flokk is obvious. Bert-Owe Josefsson, Regional Manager for Infor M3, Columbus said "Our long-standing relationship with Flokk matches the deep domain expertise that drives the industry-specific functionality of Infor M3. This has meant a fast, smooth implementation and we look forward to an expanded relationship with Flokk in the future."
Enterprise Times: What does this mean?
The importance of its channel has never been greater for Infor. As it looks to accelerate its growth Infor will not be successful on its own. It will be unable to deliver the professional services required to every potential client. It therefore needs to rely on its channel partners. In Columbus it has one that is successful and will probably be part of the team that delivers Infor to the rest of the Flokk group. However, if those subsidiaries have only recently bought or upgrade to a more recent version of their ERP software the comparison could be interesting. Six months after the go live it will be interesting to see what is next for Flokk.