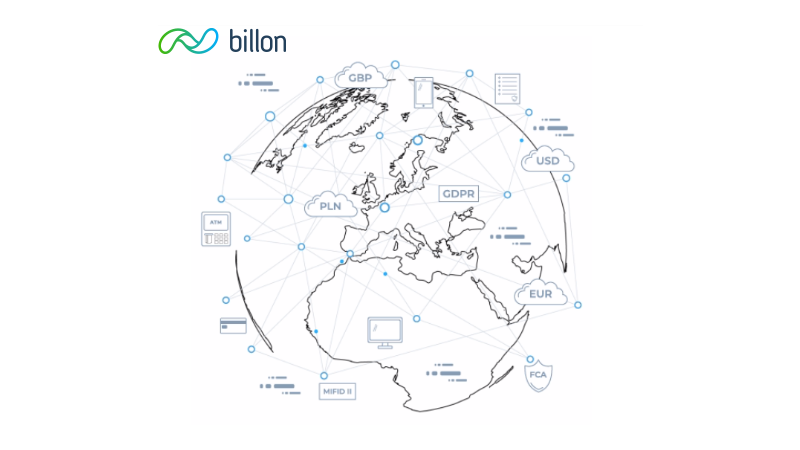 Billon Solutions, a fully owned subsidiary of Billon Group in the UK, has obtained permission from the Polish Financial Supervision Authority (Komisja Nadzoru Finansowego – KNF) to operate as a registered electronic money institution. This is the first permit of this type issued in Poland.
Wojtek Kostrzewa, CEO of Billon Group, commented: "Th(is) e-money license is a milestone in Billon's development. With it we will be able to offer companies all over Europe a whole range of accounts and payments solutions that unleash the potential of our high-performance DLT system. We can present a wide range of B2B2C applications, such as P2P transfers, micropayments for multimedia content, e-commerce, or corporate payments at much lower cost than with legacy banking systems."
The permission
With such permission, Billon will be able to provide a number of payment services in national currencies using its DLT enterprise system. Such services will include:
keeping an electronic money account
issuing payment instruments
enabling transactions
exchanging currencies or remittances.
The license entitles Billon to issue electronic money in the form of a national currency with the same value as cash and money on a bank account. The permit also means Billon can operate throughout the entire European Union if it exercises its EU passporting rights. If this does happen, it would fall to KNF to notify supervisory authorities in other EU countries about the Polish license.
Andrzej Horoszczak, CTO and Founder of Billon Group, said: "This milestone recognizes that Billon has achieved a natively encrypted national currency capability, beyond the concept of a 'stablecoin', which is a cryptocurrency concept. Billon encrypts everyday currency directly, and can make peer-to-peer transactions without the friction of a bid-ask spread related to stablecoins."
The Billon application and electronic money
Billon applied for this license in August 2018. During the approval process, Billon had to demonstrate its DLT system complied with KNF regulatory requirements. This included the ability to deliver the highest level of security.
Electronic money is the digital alternative to physical cash. This is not a stablecoin, but rather a natively encryption of national currency value. The Billon solution enables users to:
store national currencies on a device (for example on a card or mobile phone or through the internet)
make payment transactions under directive 2009/110/EC.
There are some caveats, however. The Polish interpretation of the e-money directive is strict. Poland does not recognise pre-paid cards – popular in parts of the European Union – as an e-money instrument in Poland. According to the KNF as regulator, these function in practice by storing money on bank servers.
KNF, instead, asserts that electronic money must store directly on users' instruments – on cards, smartphones or tablets. Billon satisfies this requirement with its DLT system because money is stores on users' applications which is (in KNF terms) beyond the control of any intermediary.
Enterprise Times: what does this mean
The Polish Financial Supervision Authority (KNF) says this permit is a distributed ledger technology (blockchain) first in Poland for an e-money issuer. With this license Billon will be able to provide national currency stored value accounts and payment services for clients throughout EU.
Such electronic money should be an attractive solution for enterprises which need to make many small transactions at a lower price than a typical clearing house transaction. The key lies in the fact that, from the moment an account registers on the blockchain, the account owner:
controls the transfer of money in real time and 24/7
has governance controls embedded in users' applications
accesses payment processing performed by the DLT system (rather than by traditional banking and clearing systems).
In theory, such electronic money is a faster and cheaper tool to make many forms of currency transactions. For small and medium enterprises this could be a significant. That said, Enterprise Times can envision some practical control issues arising, not with the Billon DLT implementation but with controls at the owning enterprise.