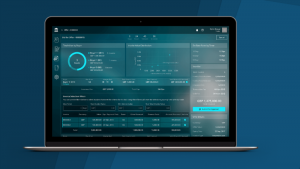 TradeIX has confirmed its new Marco Polo ERP App has attained 'Built for NetSuite' status. Using SuiteCloud, a set of Netsuite cloud development tools, the new SuiteApp enables customers to access multiple working capital finance solutions and finance their cash flow directly from within the Oracle NetSuite platform.
"The launch of the Marco Polo ERP App together with NetSuite will have profound consequences for trade and working capital finance delivery," said Robert Barnes, CEO of TradeIX. "The inclusion of NetSuite into the Marco Polo Network offers a superior customer experience for companies when accessing working capital finance."
The solution also received the award for SuiteCloud Innovator of the year 2019. It was officially presented at the SuiteWorld conference in Las Vegas this week.
Built for NetSuite
'Built for NetSuite' is a program for NetSuite SuiteCloud Developer Network (SDN) partners. It provides those partners with the information, resources and methodology to verify that applications (and integrations) built using the NetSuite SuiteCloud Computing Platform meet NetSuite standards and best practices. The premise behind the 'Built for NetSuite' program is to provide NetSuite customers with confidence that SuiteApps meet the necessary standards.
Within this context, the Marco Polo ERP App aims to help customers to:
reduce administrative costs and risks in using working capital finance solutions
open access to a wider range of funding opportunities.
The App:
integrates receivables, payables and inventory information
gives company access to the Marco Polo Network.
The latter is a fast-growing global trade network which includes leading financial institutions such as:
ING
Commerzbank
BNP Paribas
Anglo-Gulf Trade Bank
NatWest
Natixis
Bangkok Bank
Standard Chartered Bank
OP Group
SMBC
DNB
Danske Bank
LBBW
Alfa-Bank.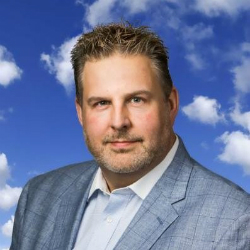 "There is significant complexity in the financial supply chain and this often results in underlying trade and finance data being trapped in different silo-ed systems," said Scott Derksen, senior director, Platform Market and Business Development, Oracle NetSuite.
"Now organizations can access and manage their working capital by integrating multiple financing program/products and then directly connect with financial institutions all within NetSuite."
The practical attractions
TradeIX uses blockchain on its own technology platform, and leverages technology from R3 along with open APIs. By applying blockchain technology to trade finance, TradeIX:
reduces complexity (and the number of intermediaries involved)
cuts settlement, custodian and counterparty risk
manages credit risks.
Its (TradeIX's) proclaimed purpose is to drive innovation and change previously 'crusty' (as in paper intensive) international trade finance practices. It delivers this by facilitating the flow of goods, money and credit in the $8 trillion trade finance market.
The distributed TradeIX Platform arrives with corporate clients (of the Marco Polo member banks) via ERP-embedded applications. With rising needs for simple access and efficient management of trade and working capital finance, the Marco Polo ERP App aims to become a financing solution for organisations seeking to:
inject liquidity into their supply chain
optimise their Days Sales Outstanding (DSO) or Days Payable Outstanding (DPO).
"As one of the members of the Marco Polo Network, the introduction of the new Marco Polo ERP App makes it much easier to access trade finance for SMBC's corporate clients. On the other side, it also allows members of the Marco Polo Network to provide trade finance solutions to the growing number of users of Oracle NetSuite's ERP solution," said Kazuo Yoshimura, general manager and global head of supply chain finance, Global Trade Finance Department, SMBC.
Enterprise Times: what does this mean
Integrating TradeIX into ERP makes bountiful sense for NetSuite's ERP customers. For almost all participants (seller, buyer, banks and all the other intermediaries in international business) trade finance is cumbersome and expensive. Anything that can remove time and process costs is welcome, which the use of blockchain enables (by providing a single, unalterable record accessible by authorised participants). If more flexible and/or cheaper financing is a byproduct, then the attraction will be doubly welcome to buyers and sellers.
That said TradeIX's Marco Polo is one of a plethora of blockchain-based trade finance initiatives already under way. These include Batavia, Mitzuho, Commerzbank/Fraunhofer Institute, SEB, ModulTrade, NTT DATA and MUFG.