Miller Heiman Group has announced the integration of its Scout solution with Microsoft Dynamics 365. Scout is a solution that supports a sales force through a mixture of analytics and best practice methodology such as Strategic Selling with Perspective and Conceptual Selling sales methodologies.
Companies using Dynamics 365 can now use Scout as the integration now enables the Sales optimisation solution to fully analyse Dynamics data. This is the second integration announced by Miller Heiman, the first was Salesforce. This means that two of the leading CRM platforms are now able to leverage Scout.
The solution leverages Restful API's to pass data back and forth between Scout and the integrated CRM. CRM solutions are only powerful when properly used. This is not just a matter of filling in data but also of making the right decision at different points in the sales process.  Scout helps with this via its mobile enabled data driven insights into the next best step.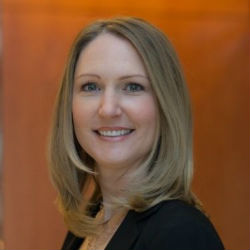 Dana Hamerschlag, chief product officer at Miller Heiman Group.  "For sales managers, Scout provides real-time insights, allowing them to focus on opportunities that need attention now and coach sellers in a more effective and personalized way. For sales leaders, Scout illuminates the repeatable sales strategies that most closely correlate with higher win rates, larger deal sizes and faster close times, enabling organizations to replicate best practices quickly."
Scout alone
Scout is also available as a standalone product not connected to a CRM system and is able to deliver value in that form. Companies using the combination should see improvements in Sales performance. It also provides best practice coaching for staff without dragging them into a training room. The integrations leverage a two way RESTful API integration.
Both integrations—Microsoft Dynamics 365 and Salesforce—feature configurable two-way RESTful integration handling both asynchronous and real-time data syncing to enable rapid scaling. Other features include single sign-on and custom language configuration at the user level. Though Miller Heiman does not indicate which language are supported by Scout.
Enterprise Times: What does this mean
In its press release Miller Heiman state "Scout is unique in the marketplace, in that it brings together proven sales methodology with technology to address the frustrations organizations have with modern CRM systems". While it may be true in that Scout is the only product that integrates with both Dynamics 365 and Salesforce, there are alternatives. Altify provide a similar mix of methodology and insights on Salesforce, notably through its end-to-end Customer-Centric Guided Selling Approach.
Scout is one of the few solutions that provides a solution for both Salesforce and Dynamics. Apttus provides technology that spans both, but focuses on the middle office rather than delivering guided selling capabilities. Where next for Miller Heiman? Will it consider an integration with other solutions? In the enterprise market SAP is targeting a reimagining of CRM. It would be surprising if it didn't consider that as its third platform. Another is Oracle NetSuite, especially if the new CRM solution by Verenia gains traction in the marketplace and enables NetSuite to be sold direct to Sales leaders as it claims.