On the first day of SuiteWorld, NetSuite has announced a new partner engagement initiative called SuiteLife. It has taken its SuiteSuccess model that it applied to customers and has re-imagined it for partners. The intent is to get new partners up and running faster and to assist existing partners as they grow.
NetSuite has more than 500 partners across 85 countries. However the appetite for cloud based ERP solutions is increasing. Ergo, NetSuite needs to expand both number of partners it has. It also needs to assist existing partners to grow if it hopes to capture a greater share of the market.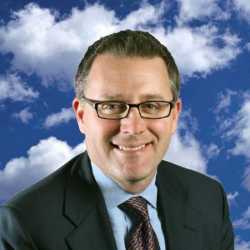 Craig West, VP of Alliances and Channels, Oracle NetSuite. "The rate at which customers are moving ERP to the cloud is at an all-time high and our partner ecosystem plays a critical role in helping us meet this demand. By making it easier than ever for partners to join, succeed and grow in the NetSuite ecosystem, we are putting the power of the NetSuite platform into the hands of more organizations across the world.
"With NetSuite, organizations gain the visibility and control needed to navigate complexities and accelerate growth while NetSuite partners capitalize on the generational transition to the cloud."
Four key pillars to SuiteLife
In a recent call Harish Mohan, VP Global Strategy and International Operations explained that there are four key pillars to the new initiative.
Leveraging SuiteSuccess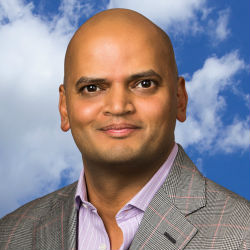 Enabling partners to leverage the growing number of SuiteSuccess solutions is key. This may include the recently launched Boomi Integration Accelerator for NetSuite and Shopify. Mohan commented: "Unlocking our IP for SuiteSuccess. Enabling our partners, whether SDN, alliance partners or solution partners to leverage our learning how we deliver value to customer and drive customer success in their go to market strategy as well. So encompassing the best of SuiteSuccess within their practise or wrapping their solution verticals around our methodologies for engagement and delivery."
The inference is that NetSuite will assist partners to both implement the SuiteSuccess solutions but also to create their own in the future. It will also accelerate the productivity of partners. Its target is to ensure that new partners are able to sell deliver NetSuite within 90 days of signing up.
Accelerated New Product Introduction
As NetSuite brings out new products it has realized that it is not enough for it just to be ready to sell direct. It needs to enable its partner ecosystem to do so as well. Mohan commented: "We are looking at accelerating how we get products to market with our partners. So we have a vehicle built out. When we have a product internally, we will be able to go to market with a direct team but also offer the same training and enablement and access to product capabilities to our channel community to be able to deliver that value to our customers at the same time."
This means that when new products appear NetSuite will help existing partners to sell and deliver the new solutions quickly. Enabling them to take advantage of the latest product and increase the volume of sales. It is an investment that should pay off for NetSuite.
New Partner Support Programs
Mohan commented that they are delivering a "Slew of new programs". One, he explained further, is: "Advanced partner support takes subject matter experts within NetSuite and provides them as a resource for our partners to leverage as they deliver customer value. For new partners this could be phone a friend for delivery. For a partner at scale could be for new modules they are implementing."
Others are similar, delivering access to NetSuite's library of training for example as well as increasing the availability of NetSuite experts.
Simplified and Holistic Program Structure
NetSuite is creating a subscription system for partner support. The means that partners pay a single subscription to access all the content and support. It enables partners to grow without the risk of a financial burden. Mohan added "(We are) packaging all up into a subscription offering, they don't have to worry about incremental costs. It will be a one stop subscription." More details were promised in the partner keynote on Monday afternoon.
Delivering more
Mohan sees the new program "as accelerating time to value for our new partners. Also making sure that we are driving scale and productivity for our existing partners. Whether it is vertically, internationally or going into new market segments."
NetSuite is investing heavily in its partner ecosystem. In the last year it has doubled, mainly due to significant expansion outside the US. Partners provide a range of services to assist organisations through digital transformation programs that include the implementation of cloud ERP software. This new initiative will help those existing partners to continue delivering value to customers. Mark Wenig, Principal, Eide Bailly LLP commented: "We have worked closely with the NetSuite team for many years to help organizations across industries drive growth. With this new initiative, NetSuite is making it easier than ever for us to get the resources we need to ensure our customers are unlocking the true value of the suite."
Another partner, Steve Ems, Principal National Business Applications Leader, RSM US LLP commented: "With the launch of SuiteLife, NetSuite has raised the bar again by giving us even more help and support so we can always deliver an exceptional experience to our customers."
Enterprise Times: What does this mean
NetSuite needs to reinvest in its ecosystem. It is a surprise that while it now has more international partners, it did not seek a comment from one of those. As SuiteWorld begins Enterprise Times will be talking to several of the channel partners and software developers to get their opinion of SuiteWorld this year and of SuiteLife.
The new initiative appears to have merit. It is simple but delivers the kind of support that both new and existing partners can take advantage of. What NetSuite has not explained is the remuneration share with partners who help sell and deliver NetSuite product. It is a challenge for cloud vendors and partners on how they obtain value out of the partnership. If NetSuite is charging a subscription fee for access to those assets, partners will want to understand how they can recoup that money back.