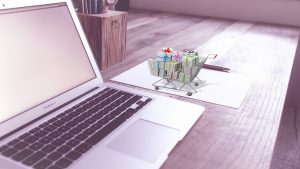 As SuiteWorld begins in Las Vegas, Dell Boomi has announced it is launching its first SuiteSuccess industry cloud solution. The solution will help organisations integrate NetSuite and Shopify to help deliver a fully combined solution. It ties together the data structures of Shopify and NetSuite making it simpler and faster for customers to implement the two platforms together.
The Boomi Integration Accelerator for NetSuite and Shopify consists of six key features. These consist of pre-configured templates with drag and drop customisation capability. This enables customers to personalise the integration to meet its specific requirements. The six areas that the SuiteSuccess solution helps to accelerate implementations are:
Order Synchronisation: Boomi transmits Shopify orders to NetSuite for sales order creation and fulfillment. It also updates Shopify with order status and tracking numbers
Inventory updates: Avoids stockouts and back orders with inventory data syncs. It also provides, visibility and control across multiple inventory locations
Product Catalogue: Keeps NetSuite product catalog information up to date in Shopify and utilize Boomi's built-in support for NetSuite matrix items.
Returns and Refunds: Updates returns, refunds, cancellations, gift cards and promotions in both ecommerce and ERP to streamline management.
Payments and Financials: Boomi triggers creation of NetSuite invoices. It also updates the NetSuite general ledger with payments or refund debits.
Expert implementation: The fixed-fee accelerator offering includes Boomi Professional Services to help ensure a fast and reliable integration framework.
As with other SuiteSuccess solutions, this enables customers to take a step by step approach. A customer can implement those integrations that make sense for its business. It can then implement others as it scales.
Expanding the SuiteSuccess program
This is another example where NetSuite has allowed customers and partners to develop their own SuiteSuccess solutions. When first launched, the intent was to create industry accelerators that allows organisations to implement NetSuite for less cost and faster, in as little as 45 days. It has proven successful. Some larger customers have taken the model and created their own to help role out NetSuite across multiple subsidiaries. With this announcement, Dell Boomi has taken the concept even further with its NetSuite and Shopify accelerator. Only having delivered so many projects does it now have the data to create such a solution. However, more may follow.
Chris McNabb, CEO, Boomi commented: "There's a reason why 1,600 NetSuite customers have chosen Boomi as their integration partner to grow their businesses. With SuiteSuccess, Boomi will be able to help customers tap into NetSuite's expansive reservoir of industry specific best practices and domain knowledge to speed time to value and grow their business."
Boomi already offers integration to more than 200 cloud and on-premises applications and data sources. Some of those it will, like Shopify, have implemented many times. What will it announce next? That NetSuite has also endorsed the use of the SuiteSuccess name for this new solution, indicates that it believes that Boomi is delivering significant value to customers.
Jason Maynard, SVP of Global Field Operations, NetSuite commented: "Organizations have long trusted Boomi to connect applications, data and people. The combination of SuiteSuccess and Boomi's powerful integration platform will help customers grow, scale and adapt to change by reducing IT complexity and taking advantage of industry leading practices."
Enterprise Times: What does it mean?
There are very few pieces of software that deliver a complete solution to run a business. One of the strengths of having a platform is that other companies are able to integrate to the core software to enhance it. Some of those are built completely on the platform while others are hybrid solutions. Others need integration solutions such as Boomi, Jitterbit or Mulesoft to create a single solution. However, the process of integration is not always that easy. While integration applications will connect to both pieces of software they often need professional services to actually map the data and processes between them.
With this announcement Boomi has taken its learnings from several implementations to deliver a solution that is repeatable. It is an approach that was also recently taken by Rootstock. It was once a NetSuite solution and is now on the Salesforce platform with its recently launched Enterprise Data Framework.
For retail business looking at NetSuite and a commerce platform the Boomi SuiteSuccess might just make the decision easier. It gives them a confidence that once implemented, the two systems can deliver something that is greater than the sum of its parts. Even existing customers of both would benefit from the Dell Boomi accelerator if they wish to re-address their original implementation and improve it. What is important though is that the integration still allows customers to customise their environment and the integration delivers the visibility, control and agility that NetSuite customers want.
Where this first SuiteSuccess solution is for NetSuite and Shopify, others may follow. It will be intriguing to see which Boomi thinks it should follow with next.