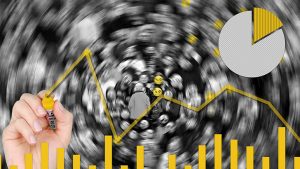 The Data Literacy Project has just expanded its course library after data analytics vendor Qlik made 18 of its courses available. The project was launched in 2018 by Qlik and lists Accenture, Cognizant, Experian, Pluralsight, the Chartered Institute of Marketing and Data to the People as founding partners.
The aim of the Data Literacy Project is to help society become fluent in its use of and ability to understand data. To achieve its goal, the project makes free courses available from its website. This latest batch from Qlik doubles its contribution to the library.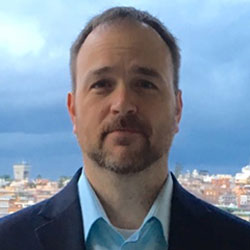 Kevin Hanegan, Chief Learning Officer at Qlik commented: "Data-informed decision making is the ability to transform data and information into actionable and verified knowledge to ultimately make decisions.
"As the Fourth Industrial Revolution takes hold, data will be its universal language. That's why we have made a firm commitment to helping organizations globally upskill workers in data literacy, from tackling unconscious bias in how they interpret data, to tips on how to correctly interrogate data, to ensure more robust business outcomes."
Greater data literacy means increased enterprise revenue
According to the press release: "..higher levels of data literacy are associated with 3-5% greater enterprise value – a potential increase for large enterprises of between $320 and $534 million." This is not, however, solely about free training for employees. Data is all around us but people often struggle to understand and make use of it.
Access to the courses is free of charge. Those wanting to test and improve their data skills simply use the Qlik self-service online learning platform. This is accessible from the Data Literacy Project website.
Importantly, this is more than just another data learning resource. There is a set of certifications connected to the courses. This offers those completing them the possibility that they can improve their employment prospects. How much the certification is worth is impossible to estimate. There are now so many certifications being issued through self-learning platforms that employers are struggling to evaluate their value.
Enterprise Times: What does this mean
Raising the level of data literacy in society is to be welcomed. People too often take information at face value rather than try and put it in context. It is one of the things that fake news, politicians and cyber criminals rely on.
Making the courses free might look like a great act of philanthropy on behalf of the founder organisations. But take a step back. Organisations won't compensate their staff for working through the courses. Few will allow them to do it in working hours. As with other learning resources, employers will expect employees to better themselves in their own time.
The question for those taking the courses is: "What is in this for me?" It's a good question. Providing certification looks good but only if that certification can be exchanged for a better job or an increase in salary. Enterprise Times asked a couple of recruitment consultants about the project and its certifications. None of them had heard of it and they unanimously said that it would not change the type of role they would submit people for.
Despite this, the work done by Qlik and the other founders is good news. If they want to engage a wider audience they now need to show the benefits to those doing the courses.