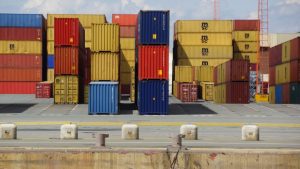 J.P. Enterprise Logistics Corp has selected Ramco's Logistics ERP solution. Ramco channel partner and Supply Chain consultancy Bricz, LLC. will support the implementation. Founded in 1985 by CEO John O'Neill, JP Logistics operates warehousing facilities across 26 strategic locations in North America, Europe and China. It also manages a partner network of over 42 locations using a mix of legacy solutions. The Ramco software will be rolled out by Bricz LLC as part of a digital transformation project. This will see JP Logistics implement e-commerce solutions to further extend its reach and transform its business.
O'Neill commented: "As a trusted brand with a long history, we were running many different business applications across our operations, resulting in major redundancy and revenue leakage. Thanks to Ramco's clear and comprehensive Logistics software, we will now be able to enjoy better productivity, cashflow and utilisation rates. We look forward to working with them to cement our leadership in the logistics industry."
An initial seven year contract was signed. It will see JP Logistics implement Warehouse Management, Transportation Management, Rating and Billing as well as Ramco's next gen Finance module. One of the challenges the implementation team faces is the mapping of JP Logistics complex pricing system with more than 800 unique pricing combinations.
Bricz to deliver transformation to JP Logistics
JP Logistics has selected Bricz LLC to assist it with the project. Founded in 2013 Bricz has an impressive roster of clients already including JCPenney, The Home Depot and ASOS. It offers several services including software selection and omni-channel transformation. The press releases does not detail which of its services it is delivering to JP Logistics.
Bricz lists Ramco as a software partner alongside others including Manhattan Associates, Mantis and Oracle Logfire. This is good news for Ramco. Will it help to bring more customers in North America to Ramco? If so, perhaps the Ramco presence will grow faster in the region.
Ram Gopalakrishnan, CEO, Bricz, LLC., commented: "The 3PL marketplace is highly competitive and technology enablement is key to long term growth and success. In Ramco, we have found a partner that will help us create compelling value for our 3PL customers. The Ramco solution is a tailor made, cost effective solution for the 3PL market, with end to end visibility on a single platform. Fortune 100 retailers trust JP Logistics for distribution and we are very excited to play a role in JP Logistics' eCommerce expansion focus"
Enterprise Times: What does this mean
Ramco has made only a handful of announcements around the success of its logistics ERP solution in North America. Since announcing that it had replaced SAP at G&D integrated, most of its successes have been in Asia. This announcement brings a new and substantial client in JP Logistics. It also adds a channel partner in Bricz.
Ramco will hope that JP Logistics becomes an advocate for Ramco in the US. Additionally, if Bricz continues to form a strong working relationship with Ramco it could see a surge of new deals in 2019.