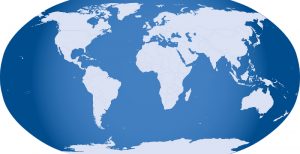 ITOrizon has partnered with Ramco Systems so that it can offer its logistics solution to a wider audience.
ITOrizon is a global services company that aims to deliver solutions for Omni Channel supply chain and digital business. Its customers include Sears, Nordstrom and Ikea.
Ramco has focused on a few strategic areas, one of these is logistics. It has seen significant success recently especially in the far east with companies like LBC express. This latest announcement should see it increase its reach to a more global audience through ITOrizon.
What isn't clear is how ITOrizon will balance its relationship with Ramco and its partnerships with both Oracle and Oracle NetSuite. Both of the latter offer similar solutions to Ramco. With offices in the US and India, ITOrizons should help Ramco penetrate US headquartered multinational firms with its logistics solution. This will help fulfil the aim that Ramco has to grow its presence in the US.
Why did ITOrizon partner with Ramco?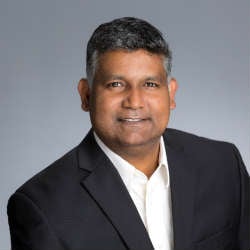 Shan Muthuvelu, President of ITOrizon Inc succinctly explains: "Logistics Providers are playing a critical role in Supply Chain industry. ~70% of shippers are leveraging third party providers for their logistics needs in one form or another. To improve customer service, 3PLs need comprehensive IT solutions for the entire business and supply chain systems with global offerings. Ramco product is intentionally designed for logistics provider market and target to alleviate their pain points irrespective of their geo.
"Partnering with Ramco Systems will help us serve those markets in a more efficient manner under one roof by offering cost-effective solutions and address complex supply chain challenges through innovative features around analytics and seamless integration.  We are confident that our industry and implementation expertise together with Ramco's comprehensive logistics offering will be a great value proposition for customers."
One can draw an inference that the Ramco solution will offer a lower cost, though functionally rich offering as an alternative to Oracle. International trade is easier and supply chains are becoming more complex. Smaller companies are in need of logistics solutions. It seems ITOrizons feels that it can attack the mid-market in the USA and elsewhere with the help of the Ramco solution.
2018 The year of partnership?
This is the second partner announcement that Ramco has made this year. Earlier this month it announced a technology partnersip with Xinfin. This looked to add blockchain solutions to their aviation, human resources and logistics solutions. Ramco is increasing both its technology and channel partnerships. Other companies will look on and wonder whether they should investigate the Indian company. Harsh Vardhan G, Chief Marketing & Ecosystem Officer, Ramco Systems commented: "We are happy to partner with ITOrizon to further strengthen our partner network and pave way for future growth in the segment. I am glad that our focus on innovation and delivering excellent business value has struck the right chord of partners in the segment."
What does this mean
In ITOrizon Ramco has selected a company founded only in 2013. Despite that it now has more than 50 employees and an impressive list of customers. The key for Ramco will be how quickly ITOrizons can deliver more customers.