Ramco Systems+XinFin are joining forces in Singapore with a focus on the aviation, logistics and human resources industries. Their objective is to build "breakthrough hybrid blockchain solutions" which:
combine features of public and private networks
provide secure and rapid transactions for the .
Virender Aggarwal, CEO, Ramco Systems, said, "At our innovation lab in Singapore, we focus on building prototype use cases to solve real-life business problems. From HoloLens to bots and face APIs to blockchain, we have been investing in next-gen technologies that will redefine the way enterprise applications are used. Our partnership with XinFin will be key to realizing the full potential of blockchain technology in logistics, HR and aviation."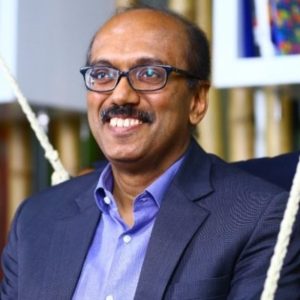 Ramco Systems+XinFin combination
Ramco Systems is an established enterprise software provider headquartered in Chennai, India. XinFin FinTech Pte Ltd (XinFin) is a Singapore-based open-source blockchain developer. The pairing intend to use the latter's proprietary XDC01 distributed ledger protocol to:
build a new architecture based on Ramco's software solutions for the three sectors
and help provide blockchain led solutions to Ramco's global enterprise clients.
Both companies will work on the hybrid blockchain solutions out of Ramco's innovation lab in Singapore. Backed by Singapore's Economic Development Board and launched in 2016, this lab focuses on disruptive applications across multiple industries.
The collaboration will lead to a set of distributed ledgers which can prevent users from sending tokens to incompatible networks or non-existent addresses. This is a current problem facing would-be blockchain implementers. Such an architecture should also reduce the existing congestion of blockchain networks – which are already inhibiting security, speed and scalability.
Sameer Dharap, VP Blockchain Applications at XinFin said, "We are very excited to partner with Ramco Systems and expand our global client list. We look forward to working together and assisting Ramco's enterprise clients to improve their business process efficiency using blockchain solutions. Hybrid blockchain, powered by underlying XDC01 protocol, maintains data on sensitive financial transactions in the private state on the same blockchain, while a digital asset-based settlement is also supported in a compliant jurisdiction through regulated financial institutions. Owing to its scalable, secure and smart contracting capability, it makes the most appropriate fit for Ramco's requirements."
XDCO1
Details about XDC01 are sketchy. A visit to XinFin's web site offer the following minimalist description: "As a part of blockchain technology evolvement, XinFin plans to release its own token standard called XDC01; that will ensure users on the XDC blockchain not to accidentally send their tokens to an incompatible ERC20 based blockchain or to wrong address which doesn't exist within network. This is one of the major issues XDC01 Protocol will be addressing.
"Likewise, XDC01 will also be built on top of the ERC20 standard, the 'hybrid' nature of the XDC blockchain extends to interoperability with public blockchains like Ethereum and Bitcoin. The XDC01 protocol seeks to create a truly decentralized cryptocurrency space through interoperability."
Ramco+XinFin say "the open architecture allows inter-operability with commonly used blockchain networks. Xinfin's XDC01 protocol uses the best features of public blockchains and private networks and can also settle transactions in real time with existing laws of the land and payment rails."
What does this mean
XinFin and Ramco's partnership is taking place in Singapore. Singapore is an international financial centre which is placing a high emphasis on FinTech amid rising global interest in distributed blockchain ledgers. These blockchain-based ledgers matter because they:
record digital asset movements among different parties
timestamp transaction data
provide accessible, but unmodifiable or deletable, data
ensure transparency and security and thereby trust among counterparties.
For many, blockchain is the next technological wave that will disrupt. If blockchain works as Ramco and XinFin hope, a mechanic on the tarmac can use blockchain-based maintenance logs to track the entire life cycle of an aircraft engine, authenticate replacement parts or check age and air miles logged without having to check with other parties or trawl through records.
Such productivity gains are applicable across other industries – once mutually accepted trust exists. By targeting aviation, logistic and HR, Ramco+XinFin are being canny: each has a high value add place in most enterprises. Ramco also has a significant presence in the MRO. It has a strong presence across asia and in North America, especially in the heli-operator market. If it brings a blockchain solution to market before the competition it could further cement its market position.