MonetaGo's 'Fraud Mitigation Network', built on Corda, will go live in early 2019 in Mexico. R3, the enterprise software firm, and MonetaGo, a provider of financial technology, have entered into a strategic partnership where MonetaGo will port its Fraud Mitigation Network from Hyperledger Fabric to Corda Enterprise, R3's commercial distribution of its open source blockchain platform, Corda.
This migration will complete in early 2019. It will power the next deployment of MonetaGo's Fraud Mitigation Network in Latin America and an initial launch consortium will comprise six of the world's leading global banks (unnamed thus far).
Jesse Chenard, CEO, MonetaGo said: "As we have seen the DLT market unfold it has become clear R3 is emerging as the leader in the financial services space. In order to make sure we take advantage of this momentum, it makes sense to provide our applications built on Corda Enterprise. This will allow us to provide native interoperability to our existing and prospective banking partners as well as an easy integration with the leading trade finance platforms being launched such as Voltron and Marco Polo.
"After our initial launch in Latin America and our port of the Indian Fraud Mitigation Network we look forward to deploying this globally to combat the problem of double financing in the receivables space."
Monetago's Fraud Mitigation Network
MonetaGo provides solutions for enterprise financial operations. The MonetaGo claims its product suite complies with existing regulations (unspecified) and possesses a design which improves the efficiency and security of financial products. Built to support multiple technologies and interoperate with legacy financial infrastructures, institutions can integrate MonetaGo's products with 'minimal disruption and cost'.
The MonetaGo Fraud Mitigation Network provides a common platform where:
there is no control by any one financial institution
enterprises can share information in a secure/confidential form.
The objective is to reduce fraud associated with receivables financing. Its first production deployment occurred in India.
Porting to Corda Enterprise
Porting of the Fraud Mitigation Network to Corda Enterprise aligns with MonetaGo's expanding ecosystem. By enabling the application to run on numerous blockchain platforms, the MonetaGo technology can address industry-level:
governance
security
data privacy.
This operates on a case by case basis. It improves the efficiency and security of enterprises' financial products and procedures.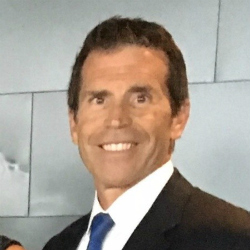 "MonetaGo has a proven track record with its Fraud Mitigation Network already in production in India," said David E. Rutter, Founder and CEO, R3.
"In an ever more complex financial ecosystem, new fraud risks are constantly surfacing. Improving visibility over business and reconciling data records are vital tools in institutions efforts to tackle these issues. We're excited to see the network running in production on Corda Enterprise with a number of our member banks in Mexico."
Enterprise Times: what does this mean
R3's Enterprise Corda is open source enterprise blockchain software with a supporting ecosystem of some 300 members/partners spread across multiple industries. To win a conversion from Hyperledger is an achievement.
Whether the MonataGo migration is significant in market terms is not clear. Enterprise Times doubts it. But, if others follow the MonetaGo example – and if MonetaGo provides more detailed technical reasoning as to why it made the choice, then it could be the start of a larger pattern.